Anna is a dedicated dermal therapist who brings to Youth Lab a wealth of knowledge and experience.
What inspired you to become a Dermal Therapist?
I was immersed in the world of beauty from an early age, often watching in awe as my mum weaved her magic on her clients. Whether it be makeup for a bridal party, a stylish hair up-do for a special occasion or the finishing touches of polish applied to perfectly shaped nails, I was mesmerised by the transformations that took place in mum's studio!

After high school, I studied at university while attending beauty college in the evenings. I realised that I wanted to pursue beauty therapy and this is the moment that my career began. I had made the decision to follow in mum's footsteps, who had followed in the same path as my grandma. This is special to me and I take pride in the fact that I come from a family of beauty therapists spanning three generations.

As a youngster, I was intrigued when I heard Mum use words such as 'sebum', 'comedone', 'pigmentation' and 'broken capillaries' when she talked to her clients about skin. In my own experiences as a beauty therapist, I often found myself making these observations in my clients. However, there were times that I felt I could not offer solutions for some conditions that I was presented with as I was limited by the scope of my knowledge. It was my yearning desire to gain a deeper understanding of the skin that led me to pursue further training in dermal therapies.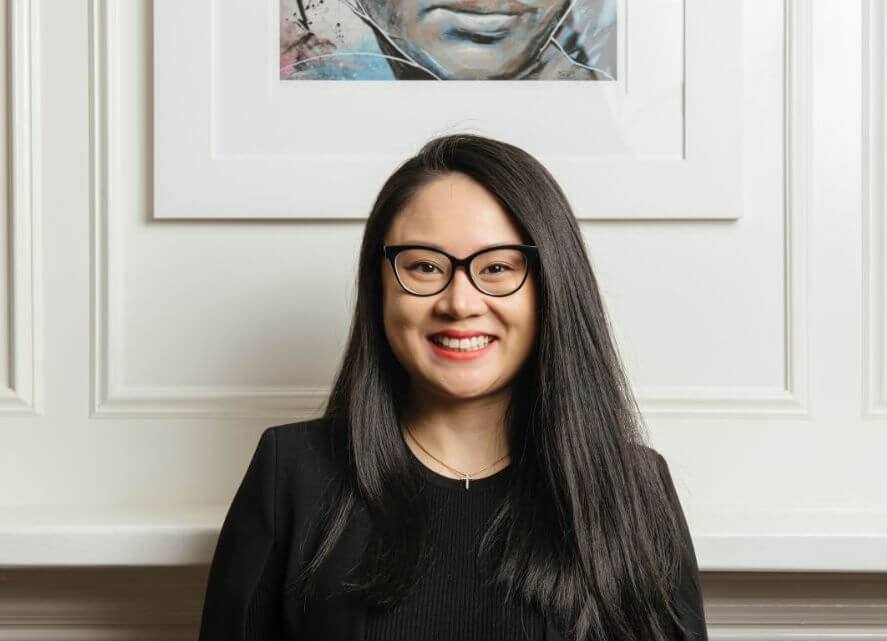 What was the most challenging part of your training?
Juggling my dermal therapy training while working as a beauty therapist was a balancing act, but I enjoyed every moment of it. I was just excited to learn more about what I was most passionate about—skin! The training expanded upon my existing knowledge and taught me so much more. It was like a whole new world had opened up before my eyes.
As soon as I completed my final unit, I organised a flight to Melbourne so that I could treat myself to a well-deserved present from the Dior boutique on Collins St. This was a celebration of my hard work and also symbolised the beginning of a new chapter in my career. 
Looking back, I can see that the training I undertook provided me with the underpinning knowledge and qualifications necessary to become a dermal therapist, though it is my industry experience from over the years that has allowed me to hone my skills and continue to grow.
Did you have any skin problems growing up?
I suffered from congestion, breakouts, and resultant post-inflammatory hyperpigmentation (PIH) as a teen, though I was fortunate to have access to skincare and regular facials from mum. I can recall how mum would use this device called High Frequency that would make a noisy buzzing sound as it zapped away at my pimples! Effective but very old school! More sophisticated technologies have since emerged so there is definitely a lot more choice available in the management of acne these days.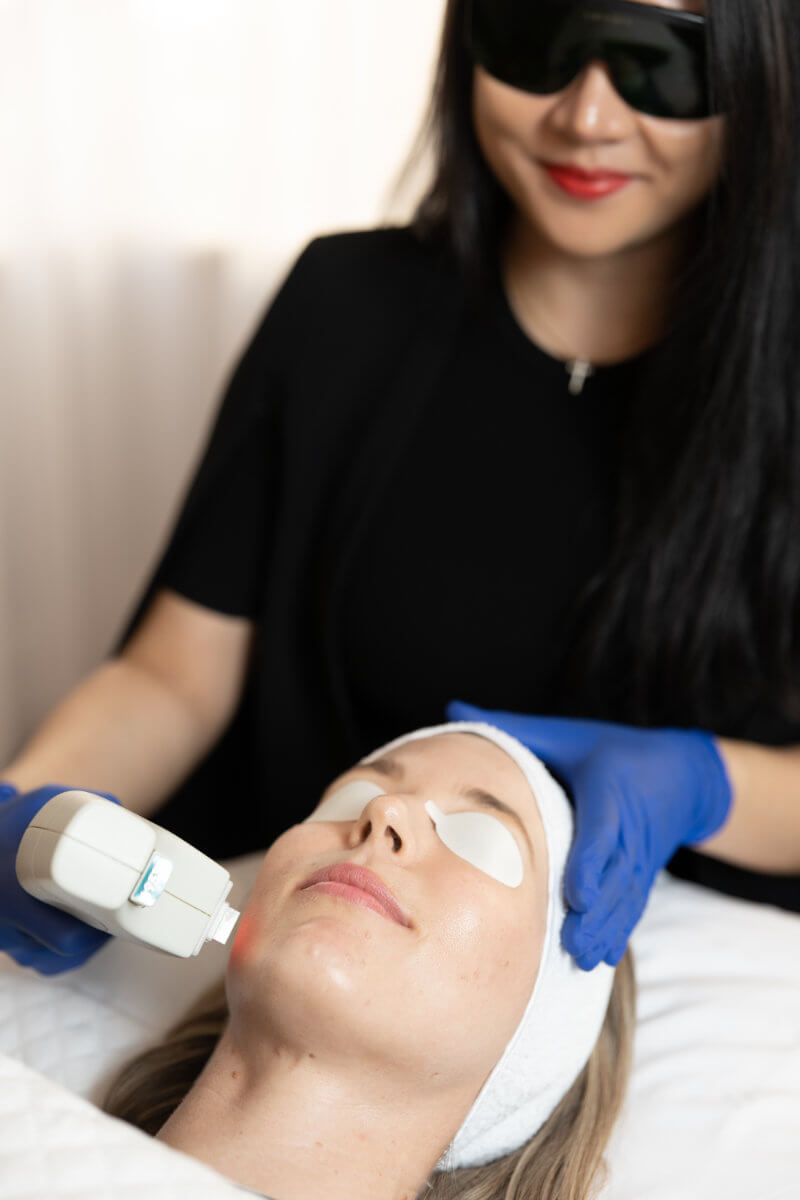 What do you love most about being a Dermal Therapist?
They say that when you love what you do, you never work a day in your life. This stands true for me. Not only do I have the opportunity to get to know beautiful clients from all walks of life, but I can also make a positive difference in their lives whether that be by helping them relax with an indulgent facial, delivering results with a high-performance treatment or imparting advice on how they can tweak their homecare regimen. Being a part of a client's journey in achieving their unique skin goals is what gives me fulfilment as a therapist.
My career has also allowed me to develop an even greater appreciation of just how amazing the human body really is! At the end of the day, we are all made up of cells (many of them)! A group of similar cells working together forms a tissue. A group of tissues working together forms an organ and organs working together form organ systems.
The skin also happens to be the body's largest organ and is part of an organ system called the integumentary system, which also interacts with all other organ systems of the body including the circulatory system, lymphatic system, endocrine system, and digestive system, to name a few. 
As a living and breathing mechanism that is intertwined with the rest of the body, our skin outwardly reflects the current state of our inner health. This understanding that skin health and overall health go hand in hand and my expertise as a dermal therapist allows me to come up with multi-faceted solutions in helping my clients to obtain healthy, functioning skin, from the inside out.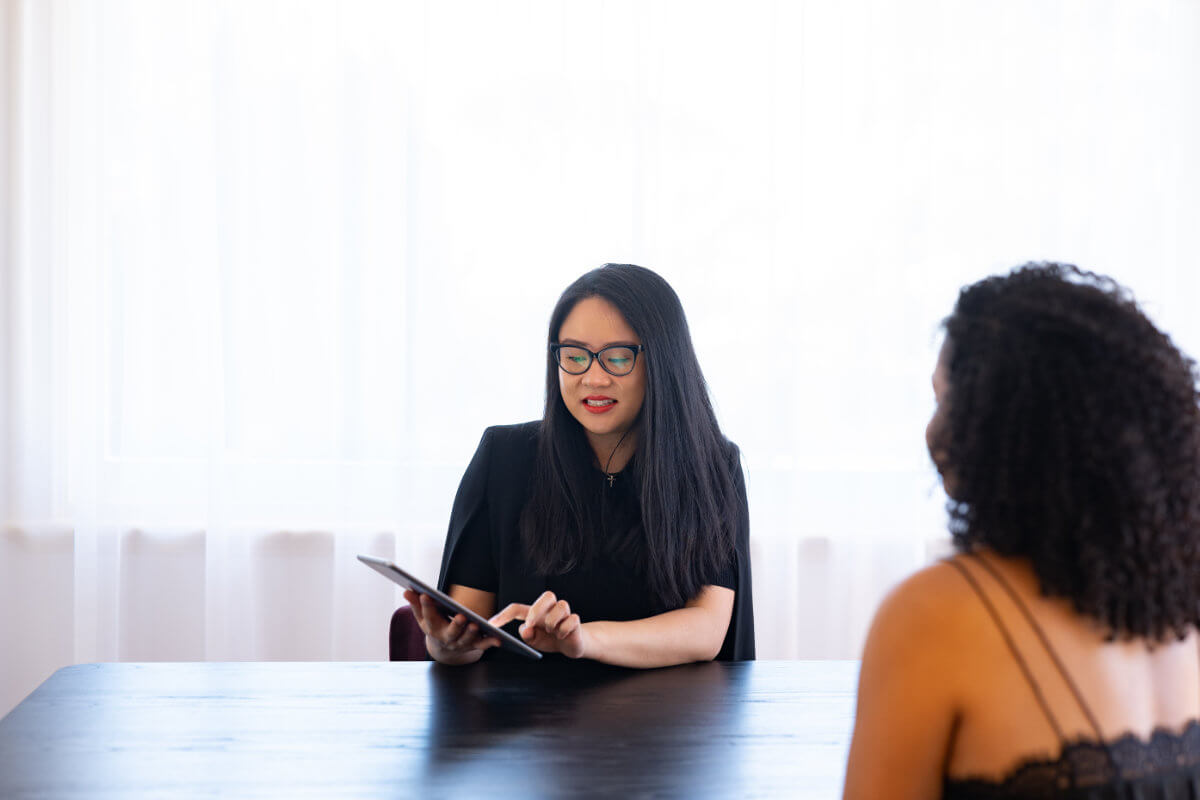 What is your favourite skin concern to treat and why?
It is impossible for me to choose, so I will say inflammation because as a dermal therapist, I primarily manage inflammation to bring about changes in the skin, albeit in many different ways! Whether I am correcting inflammation or creating controlled inflammation within the skin, being able to witness the improvement that takes place is incredibly rewarding!
The majority of concerns that I treat include impaired barrier, acne, rosacea, and pigmentation. These concerns all have inflammation as an underlying factor. Impaired barrier is a condition caused by disruption of the skin's acid mantle—a protective film that maintains the skin's pH between 4.5-5.5; inadequate skin hydration and the use of stripping products can disturb this pH balance, leading to inflammation.
In acne, inflammation occurs due to the proliferation of P. acnes bacterium, excessive sebum (an inflammatory substance) production, and pore blockage. Hormonal influences such as stress and diet can also come into play.
Environmental triggers, among other factors, can contribute to the inflammation seen in rosacea.
Photodamage is caused by UV-induced inflammation; post-inflammatory hyperpigmentation (PIH) occurs as a result of skin trauma, and melasma is influenced by UV exposure, heat, hormones, or trauma to the skin.
Understanding that inflammation is a contributing factor is pivotal to treating these concerns. I employ a multipronged approach as there isn't any one 'recipe' that can be followed and no two skins are the same. 
The other way in which I manage inflammation is through its manipulation. As a dermal therapist, I have the ability to induce inflammation within the skin by creating controlled injuries such as with skin needling or light-based devices, and thereby initiate a cascading inflammatory response at the cellular level. This is used in the treatment of fine lines and wrinkles, enlarged pores, and depressed scars with excellent clinical efficacy.
What is your favourite treatment to perform?
It is very hard to choose a favourite treatment although in my years as a dermal therapist I have had the opportunity to work with a wide range of pulsed light devices and I have to say that Broad Band Light (BBL) is my favourite platform to work with, hands down!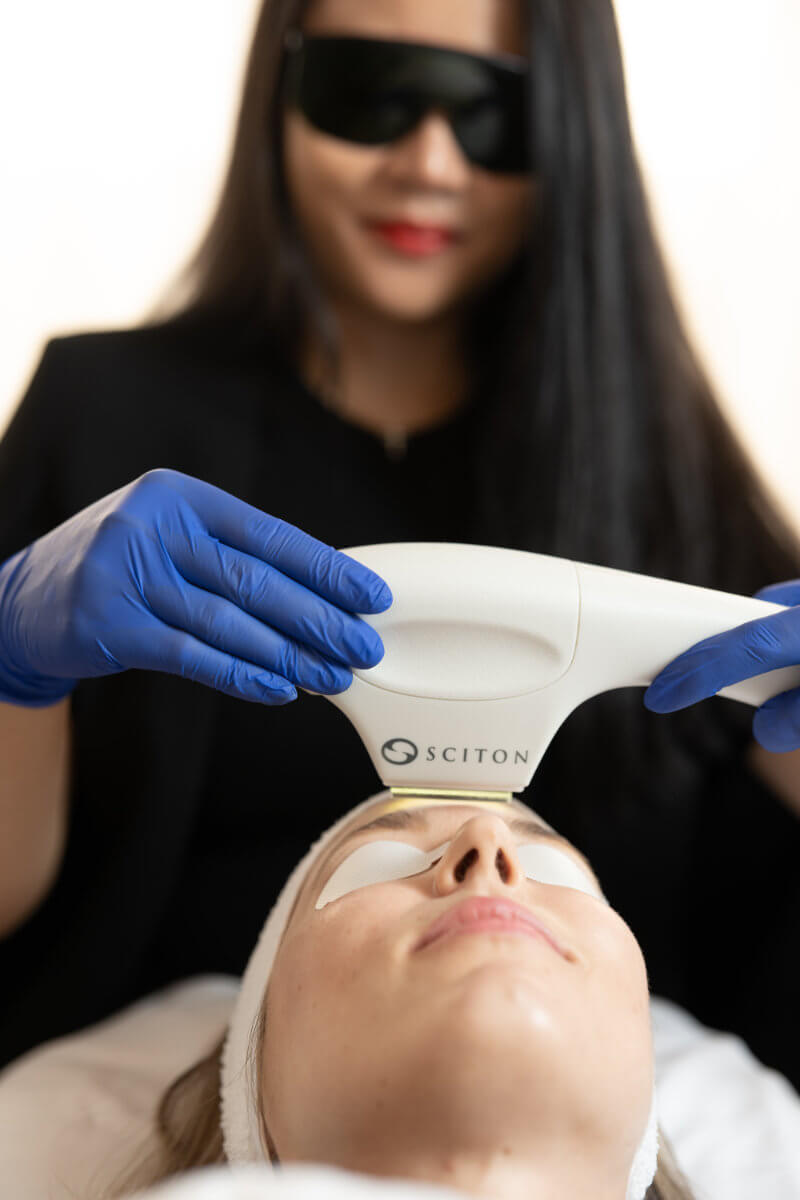 Whether BBL is used in the treatment of acne, vascular indications, pigmentation, or for permanent hair reduction, the change that can be seen is immediate and progressive. As a dermal therapist, I work towards achieving a visual endpoint which I love to show to my clients. Dilated capillaries will either become blanched and/or disappear immediately and pigmented lesions will develop a doughnut-like ring around them, darken, and resemble milo granules—this is called microcrusting and will slough off naturally within the course of a few days to a couple of weeks. Hair from follicles that have been treated will immediately extrude and naturally purge or fall out within a few days which is very satisfying to see.
I also enjoy the improvement in laxity that can be achieved with SkinTyte. This treatment uses infrared energy to heat the deeper layers of the skin to a temperature of 40-42 degrees Celsius. Application of heat stimulates the fibroblasts to produce more collagen and elastin, resulting in increased fibre density and skin tightness. It can take upwards of four weeks to see the full improvement but the change that can be felt as well as seen in before and after photos are impressive!
Last but not least, I love to pamper my clients with our heavenly Youth Lab Signature Facial which also happens to pack a powerful punch!

What products are you using at the moment?
My homecare routine currently consists of Cosmedix Purity Clean, Mesoestetic Hydratonic, Cosmedix Affirm, Cosmedix Serum 16, Youth Lab Enzyme Elixir, Youth Lab Peptide Complex and Mesoestetic Mesoprotech SPF 50 Mineral Matt Antiaging Fluid.
My daily skincare ritual in the morning and evening always starts with cleansing and toning. Having an oilier T-zone means that I am more prone to breakouts in these areas so the lactic acid and tea tree oil in Purity Clean is excellent for keeping everything at bay. Cucumber extract and rosewater in Hydratonic makes for a toner that is refreshing and cooling rather than astringent.
I then follow this with Affirm firming serum which saturates and feeds my skin with a powerhouse of 10 antioxidants, including Nobel prize winning ingredient Spin Trap, which works in a similar way to vitamin C to recycle cellular damage within the skin. Peptide Complex enriched with resveratrol is my hydrator of choice as it is incredibly hydrating but also lightweight and non-greasy. In the mornings I will then apply Mineral Matt Antiaging Fluid sunscreen before applying my foundation for the day.
My nightly dose of retinol comes in the form of Serum 16 which gives me all the wonderful benefits of Vitamin A but without any of the downtime. The LG-Retinex delivery serum means that the encapsulated retinol can bypass the upper layers of the skin and penetrate right down to the lower layers of the skin where it is needed and this way I can avoid the typical reaction that accompanies retinol usage.
To help assist with cell turnover and to allow for better absorption of active ingredients in my other products, I like to use Enzyme Elixir every second to third day. The complex of fruit enzymes such as pineapple, grapefruit, pomegranate, acai berry and cranberry help to enzymatically dissolve the dead skin cells which come up as little balls on the skin and is oddly satisfying!
What treatments have you had done and how can we get skin just like yours?
Treatments I have had include IPL, non-ablative fractionated laser and microneedling. I find that my skin responds amazingly to laser and skin needling and I love that these treatments are completely safe for my high-risk skin type, being more tanned and Asian. Given the collagen induction and deep structural changes that take place in the dermis with these treatments, the downtime is very minimal at around five days.
Redness and a sunburn-like sensation will persist for 1 to 2 days, then the skin will feel like sandpaper upon touch due to the micro-wounds created from the treatment process. The skin will appear drier as a result and there is usually some flaking so extra hydration is essential as the skin heals. I love how soft my skin feels afterwards and how bright and radiant it is! Over the next few weeks, I can really see an improvement in my pores as well as feel how firm and taut my skin is from the stimulation of collagen and elastin!
I am always supplementing in clinic treatment with my twice daily skincare regimen at home. Consistency with everything is vital to long term maintenance of skin health. I remind my clients that 70% of results come from homecare and the other 30% comes from in clinic treatment. Nothing can surpass the supercharged results that you get from a professional treatment however these fabulous results cannot be prolonged if the skin is not supported with the appropriate homecare.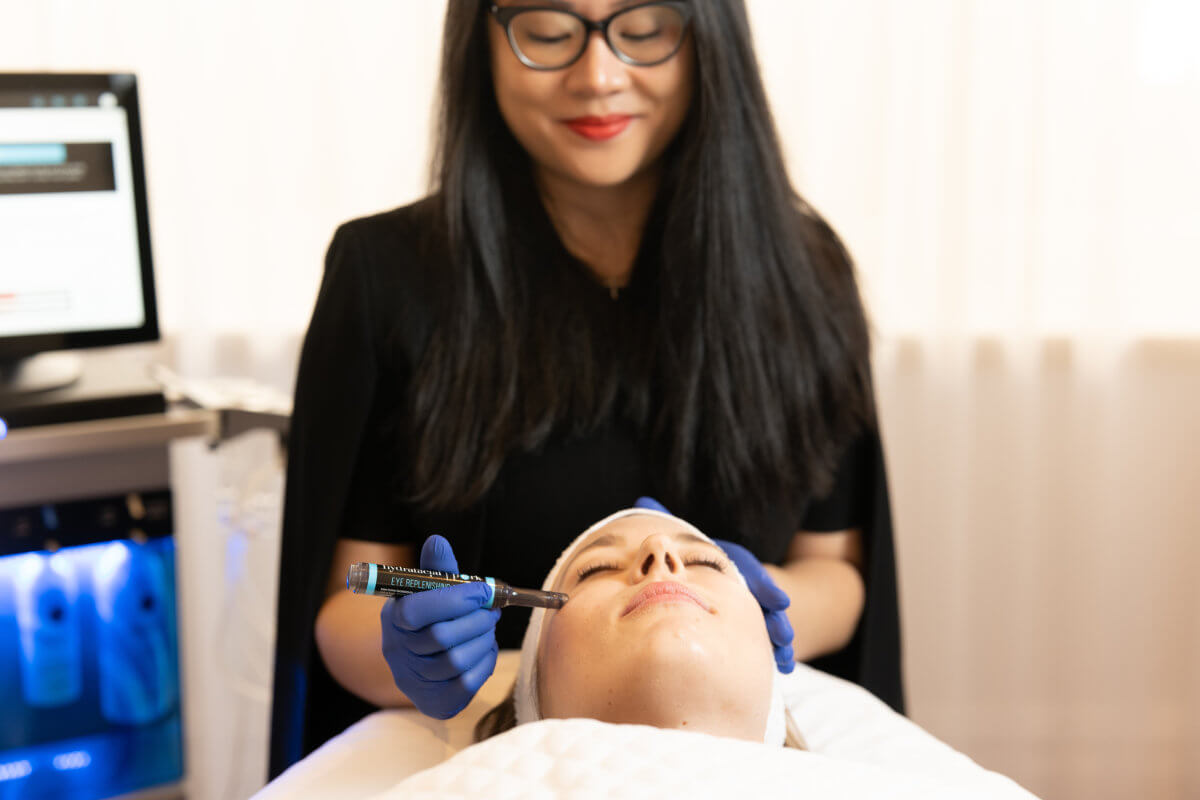 What is your favourite thing to do outside of work?
I enjoy spending time with my other half, family, and friends, either over a home-cooked meal or out at a restaurant. On sunny days I like to go out on a picnic or barbeque. Reading is another favourite pastime of mine; I love to indulge in a romance novel in the tranquil company of my many house plants. I also like to kick back to an episode of The Golden Girls with a gin and tonic and lots of laughs!
What is your favourite part of working at Youth Lab?
Youth Lab is where I get to fulfill my career dreams and passions while catching up or having a laugh with my gorgeous clients and colleagues! The client-centric ethos which drives everything that we do here at Youth Lab aligns with my own values. Our dynamic team of talented doctors, nurses, dermal therapists and clinic coordinators all share one thing in common—we love our clients!
All the technology and product ranges that we have the privilege to work with are world class. Learning never stops and we share our pearls of knowledge with each other as we strive to be better than yesterday.
What treatment do you see becoming popular this year?
The already popular Genius treatment is excellent for skin tightening, pore refinement, scar remodelling as well as in the management of acne and hyperhidrosis. This treatment involves the creation of microchannels within the skin via fine gold needles. These needles are insulated with radiofrequency (RF) energy which means that controlled thermal injury is delivered, leading to the creation of streams of coagulation zones in the dermis. Renaturation of collagen and elastin occurs as a result of this heating of dermal tissue.
The unique delivery of RF means that energy is being delivered exactly to where it is needed—in the deeper layers of the skin. Energy passes right through the upper layers of the skin, resulting in less visible downtime. As with all microneedling procedures, redness and a sunburn like sensation can persist for 1 to 2 days.
Heat from RF can induce localised swelling in prone clients. In some clients, the micro injuries that have been created can leave fine needle marks with a slight grazed appearance, these are temporary and will resolve with adequate skin hydration. The treatment is safe for darker Fitzpatrick skin types who have been primed with pigment inhibitors. It will take upwards of 4 weeks for the tired, disorganised old protein fibres to be replaced with new, tightly organised fibres. Results are cumulative and three sessions are suggested for optimal results.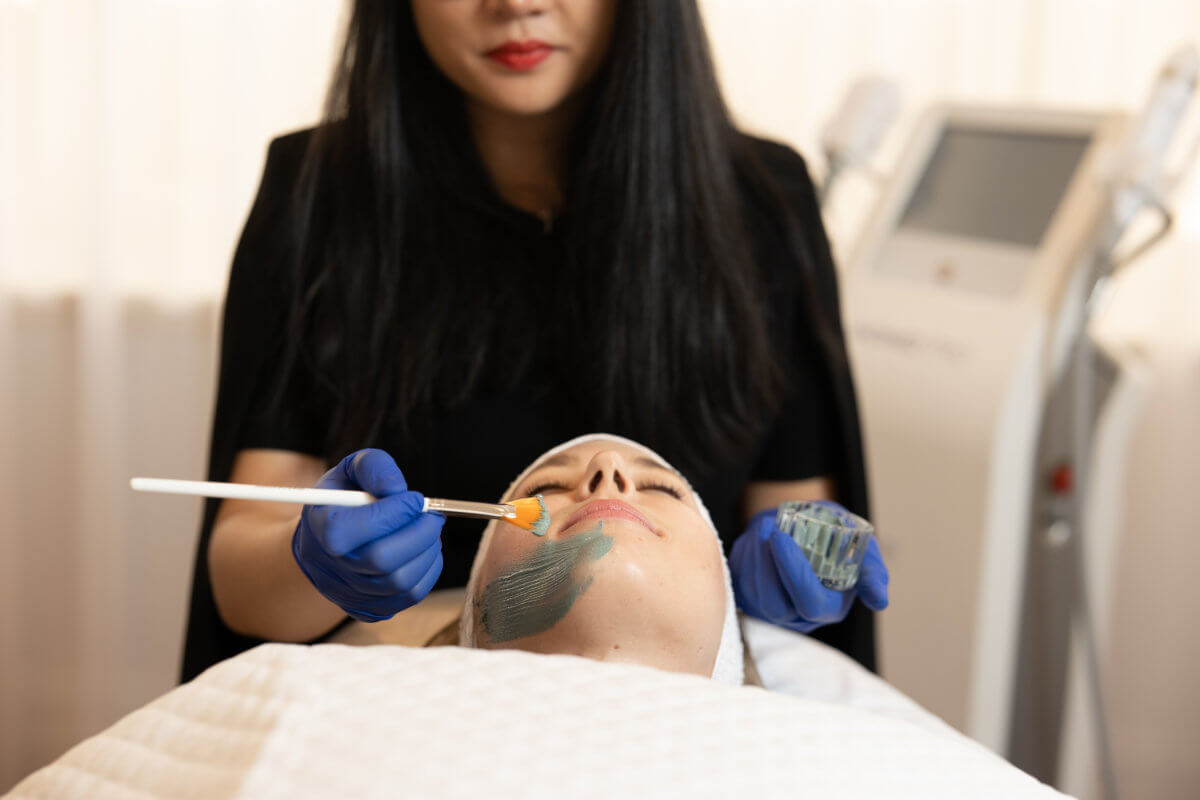 What is the one piece of skin advice you wish all of your clients would follow?
Sunscreen is your best friend and number one anti-ageing product! I remind my clients to 'Slip, Slop, Slap!'—slip on a shirt, slop on some sunscreen and slap on a hat as short bouts of unprotected UV exposure throughout the day when added up over time becomes chronic sun exposure and ultimately manifests as photodamage within the skin.
Sun protection is a non-negotiable here in Perth as we continuously receive moderate to very high levels of UV radiation all year round. Overcast days can be dangerously deceptive as UV radiation is still emitted when the clouds are out. Sun avoidance is even more important in the summer months where the UV radiation being emitted can reach extreme levels and we are more susceptible to sunburn. I highly recommend downloading The Cancer Council's SunSmart app to your phone to receive daily sun protection reminders. Knowing when the UV level is at its highest throughout the day allows you to plan ahead and protect your skin!
An important thing to understand is that the amount of time sunscreen protects us for varies from person to person, as the threshold for the amount of sun that each person can handle varies according to their skin colour.
To calculate your threshold or minimal erythema dose (MED) you should estimate how many minutes it would take for your skin to start burning if you were out in the sun on a scorching hot summers day! To then calculate how long your sunscreen would cover you for, you would multiply your MED by the Sun Protection Factor (SPF).
My skin would take approximately 4 minutes to burn and I have an SPF 50 so I will multiply 4 by 50. If your sunscreen is SPF 30 then you would multiply your MED by 30. My sunscreen would therefore protect me for 200 minutes so I need to consistently re-apply sunscreen every 3 hours to ensure that there isn't a window where I am not protected. On days where I am wearing foundation, I will touch up my sunscreen with Colorescience Sunforgettable Total Protection Brush-On Shield.
Another factor to consider is that we can still be subject to UV radiation when indoors! UVB rays which are responsible for sunburns have shorter wavelengths which are not as far reaching so it is not likely that you will get burnt while indoors however UVA rays which are responsible for causing photo ageing can penetrate right through glass. Fluorescent lighting also emits UV radiation so we can never truly escape UV damage, not even in our homes and so it is essential to still wear sun protection on those days when you are not out and about!
Yours truly,