What inspired you to become a dermal therapist?
My interest in skin started when I was a teenager suffering from cystic acne – I was very self-conscious of the way my skin looked and this affected my confidence. I tried every product out there including over the counter and prescription medicine from the doctor… I became obsessed with finding that miracle treatment or product to 'fix' my skin!
This obsession led me to complete a Diploma of Beauty Therapy and then an Advanced Diploma of Cosmetic Dermal Science in 2007. I love being able to help other people with their skin and in turn improve their confidence. 
What was the most challenging part of your training?
Physics and chemistry! Although challenging, I loved learning about the way light and laser interacts with our skin and all the amazing ingredients that go into our advanced skincare.
I'm always learning new things and recently completed an introduction to corneotherapy! I absolutely loved going back to basics with the integumentary system and intricate details of the cells that make up our skin.
Did you have any skin problems growing up?
Yes, cystic acne when I was 18 years old.  With neither of my parents or brother suffering from this condition it came as a bit of a shock! I believe it was a result of environmental changes – late nights, smokey night clubs, a bad diet and stress… generally burning the candle at both ends as most of us do when we turn 18 😉
Suffering from acne is what led me to complete my Diploma of Beauty Therapy and an Advanced Diploma of Cosmetic Dermal Science.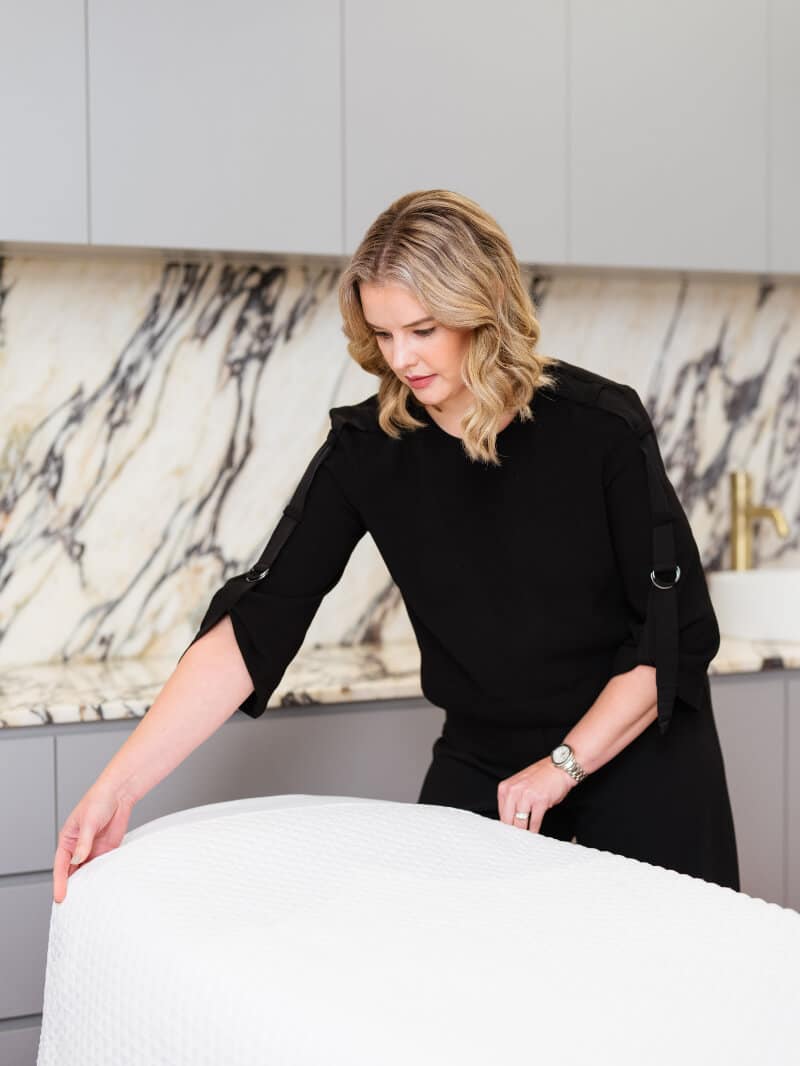 What do you love most about being a dermal therapist?
Educating and helping others achieve their skin goals so they can be confident in their own skin too! I love writing treatment plans and skin care regimes for clients to suit whatever skin journey they might be on. It may be their very first skincare plan to maintain their already healthy skin, it could be a plan to get on top of their acne or we might be doing a plan leading up to their wedding. 
I believe skincare should be fun as well as beneficial and I believe what you do every day makes the biggest difference to your skin. 
What is your favourite skin concern to treat and why? 
I love educating people on skin, treatments and skincare products. I don't necessarily have a favourite skin concern to treat, as my goal is to help all clients with their overall skin health, regardless of their particular concern.
More often than not, I will firstly start with a client's skin regime at home and make sure they have the basics down before we move on to more advanced skincare and treatments. 
What is your favourite treatment to perform?
Radio frequency skin resurfacing. This advanced treatment is for those wanting a refinement to pores, wrinkles and texture, plus stimulation of new collagen and elastin for anti ageing, firming and plumping! There is minimal discomfort and downtime, making it easy to fit into people's busy schedules and it has amazing, long-lasting results!
Radio frequency utilises a 'current', which causes microtrauma down through the layers of skin. This then stimulates the body's healing response which is to create new collagen and elastin which will plump out wrinkles, refine pores and tighten the skin.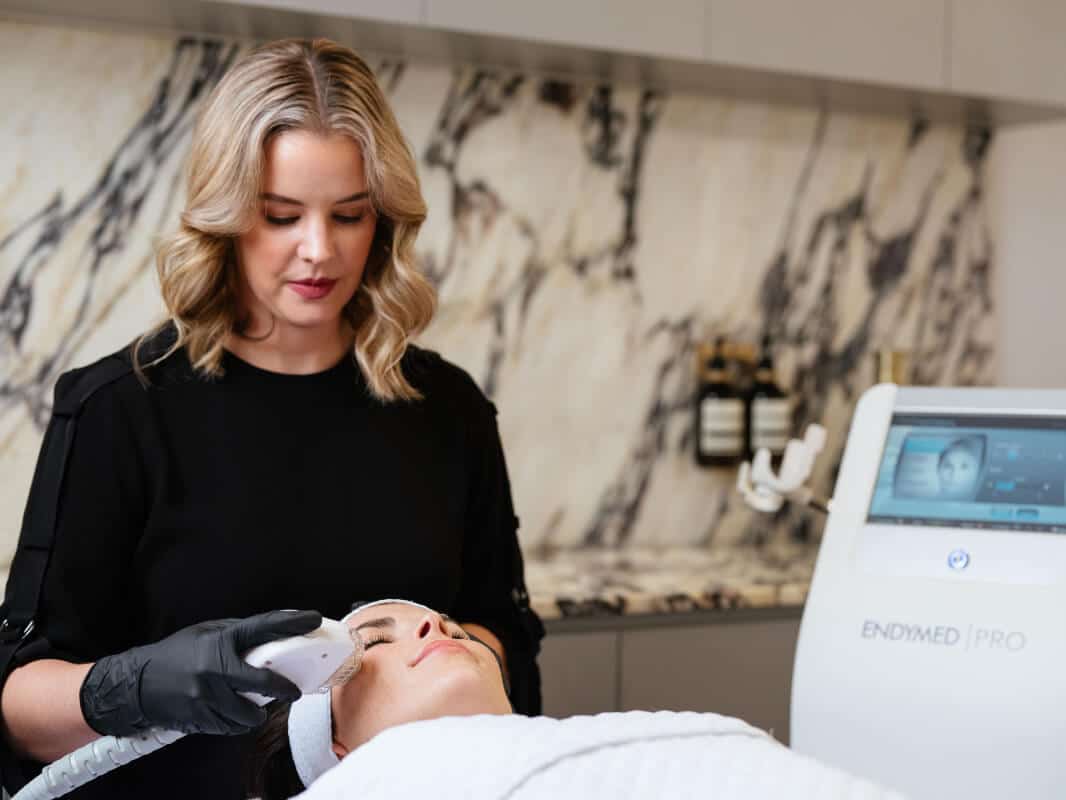 What products are you using at the moment?
I've used the Australian brand Ultraceuticals (UltraMD) for over 10 year. I particularly love their Protective Daily Moisturisers with SPF 30+ or 50+. I don't think there is a better sunscreen out there!
When I joined Youth Lab, I was very excited to be able to continue using their amazing products but also get to try new products – Cosmedix, Cosmedix Elite, Youth Lab's own private label and PCA. I'm now using a combination of the above brands and my skin is loving them!
My lovely colleague Laura first introduced me to PCA Hyaluronic Boosting Serum… this is Hyaluronic Acid 3 ways and a Youth Lab best seller! It's absolutely divine and a must have in all skincare routines.
I've slowly introduced the Cosmedix Elite Eye Doctor – an eye cream with retinol and I'm loving the results already. I'm also a big fan of mini home treatments once a week. For this I use Cosmedix Pure Enzymes followed by Cosmedix Bio-shape to keep my skin refined and plumped! 
What treatments have you done this year? How can we get skin just like yours?
Azyme Peels and Oxylift Trio Facials with Healite are regular treatments I have all year around. And of course, I have wrinkle relaxers every 4 months. I also try to do 3 x radio frequency skin resurfacing (FSR) treatments a year for anti ageing, refinement of texture, pores and wrinkles.  
What is your favourite thing to do outside of work? 
I'm a dog mum so anything that involves our fur kids Frank (Frenchie) and Stella (Great Dane). Some weekends I get to look after other people's dogs for their wedding ceremonies too. I also love reformer pilates, catching up with my girlfriends and checking out new restaurants with my husband.
Prior to COVID I loved travelling, my most adventurous trip was completing the Kokoda Trail in PNG and I'd love to do it again one day!We are now are planning on building a house (hopefully sooner rather than later) so I also love flicking through house magazines and pinterest for inspiration, maybe with a glass of wine or a G&T 🙂
What is your favourite part of working at Youth Lab?
The team! We have an amazing culture here at Youth Lab with some very talented team members! I also love the beautiful buildings with the most amazing treatment rooms! They are the best in Perth and it's like coming to work in a 5 star hotel every single day!
We also have some of the best equipment and skincare to offer our clients. This means we can achieve amazing results from them.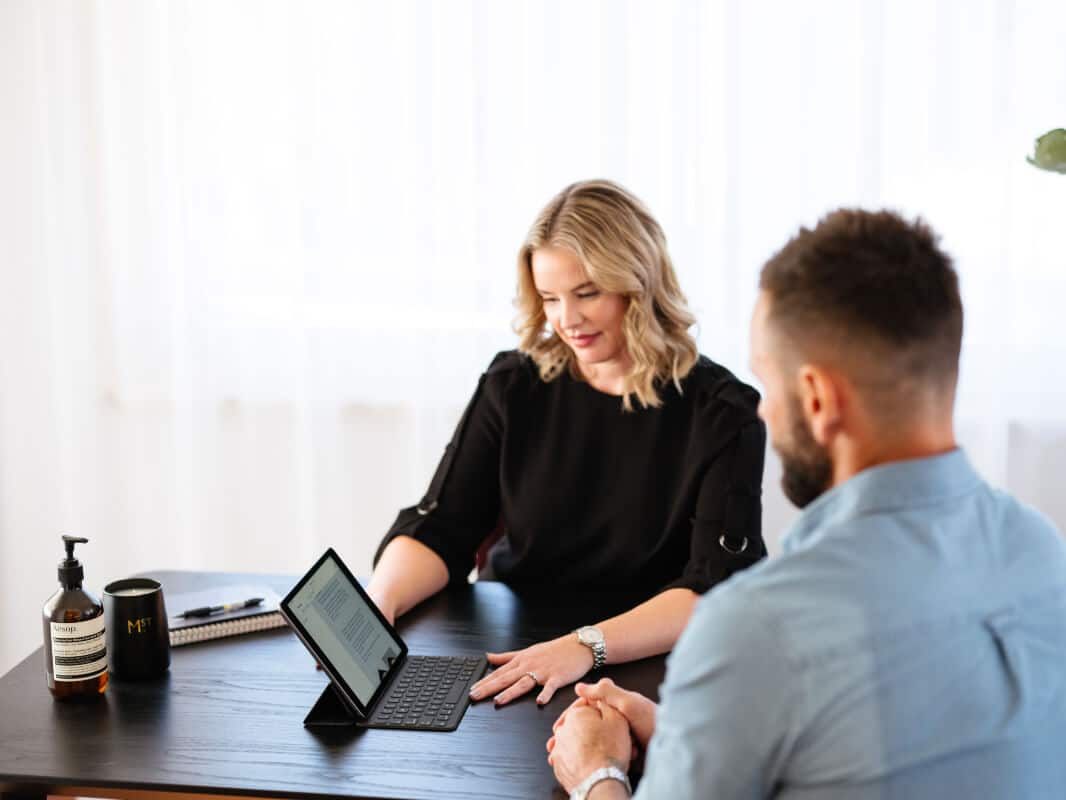 What treatment do you see becoming popular in 2021?
A focus on skin health and ageing prevention. I see a real shift away from people choosing to listen to Instagram influencers or Dr Google for their skincare advice and more people actually seeking professional help from experts.
I think people are beginning to realise that investing in your skin is no different to investing in your hair, your teeth or your general health! And once again, the things you do every day are going to make the biggest difference. For example, you wouldn't go to the dentist twice a year and not brush your teeth every day!   
What is the one piece of skin advice you wish all your clients would follow? 
Wear sunscreen, rain hail or shine, indoors or outdoors. Find a sunscreen that suits you then use it like you would a daily moisturiser. I'm a firm believer that the things you do every day make the biggest difference to your overall skin health. Making small changes to someone's skincare routine at home by educating them can make a huge difference to the health (and look) of their skin.
Alana x