What inspired you to become a Cosmetic Doctor?
As a high school student, my mum asked me years ago to drive her to an anti-wrinkle injection appointment, as she was nervous. I made a comment in jest saying she didn't need any cosmetic treatments.
I observed mum walking out of that clinic feeling good in her own skin, looking less tired and refreshed. This remarkable effect sparked an interest in dermatology and cosmetics for me, which led me to medical school and later advanced training in dermatology.
As I matured and with increased exposure to Aesthetic Medicine, I realised that self-care is not about vanity, but about feeling good and being confident in your own skin. This is why my goal is to help my clients feel good in themselves and to be the best versions of themselves.
Whilst undergoing post-graduate training in Germany, I further pursued and honed my skills in dermatology, skin cancer & aesthetics procedures. This led me to commence advanced training in dermatology, acquiring the necessary skills in procedural and medical work.
After migrating to Australia and whilst completing general practice training, I continued to further pursue my postgraduate education in aesthetics leading me to practice the art and science of Aesthetic Medicine.
What was the most challenging part of your training?
As I was training to become a fellow GP covering most fields of medicine, my passion for cosmetic medicine was driving me to even more study and aesthetics training.
Fitting both specialties under one roof whilst studying towards my fellowship, working full time and raising my daughter at the same time was the most difficult hurdle.
Mum guilt about not spending enough time at home never ends, but I want to be a good role model to her and want to show her that all hard work pays off one day.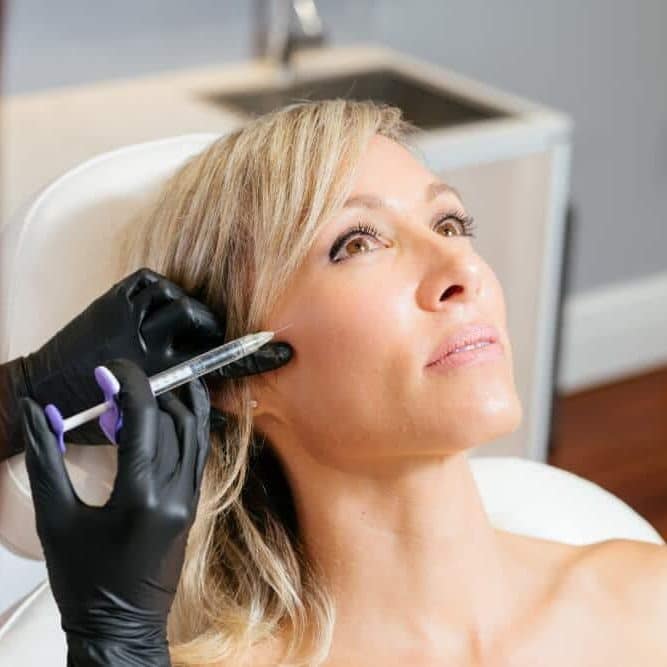 What is your approach to cosmetic injectables?
I believe in natural-looking outcomes that begin with individually tailored treatment plans in order to achieve outstanding results. I also believe that client education has a direct impact on the intended results and that better results come from understanding.
Less is often more.
What do you love the most about being a Cosmetic Doctor
I really enjoy the diversity of the many clients I see each day and seeing them smile at the end of their treatment.
I love enhancing and restoring features to make someone feel better in themselves, providing natural results.
What is your favourite injectable concern to treat and why?
I love starting with midface or cheek enhancement to create a base lift.
My second favourite treatment to perform is a non-surgical rhinoplasty, as the results are instant and can make a big impact and change on the day of a client's appointment. 
And last but certainly not least, lips lips lips! Who doesn't love a sexy, hydrated pout?
What is your favourite treatment to perform?
Skin resurfacing for skin rejuvenation and a healthy skin glow. There is nothing better than beautiful, healthy skin.
I also enjoy performing thread lifts. This treatment is a powerful tool for significant lifting as well as for collagen enhancement.
What treatments have you had this year?
This year I have undertaken anti-wrinkle injections of course (even though I neglect myself and my top-ups are always overdue), as well as collagen-stimulating filler and dermal filler.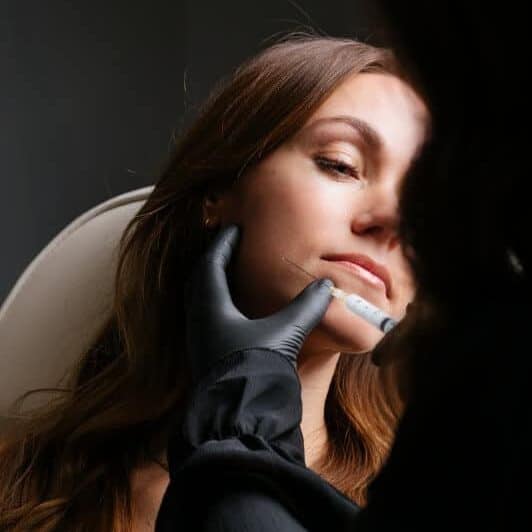 How can we get skin just like yours?
One skincare rule I never break is removing my make-up before bed. This is a non-negotiable! I also indulge in a morning and night skincare routine, ensuring I am using active skin ingredients.
I also schedule quarterly facials to exfoliate and stimulate my skin and have skin resurfacing yearly, as I do suffer from melasma that I'm treating accordingly. (Skincare, SPF 50+, hat in the sun and Laser for my skin health)
For healthy, glowing skin we also want to focus on good nutrition and exercise routine for a healthy body and mind.
What is your favourite thing to do outside of work?
I love the beach, sun, sand and sea (which doesn't help my melasma ?), Bikram yoga (I love the sauna effect being German of course), runs along the beach, spending time with my girl Amelia and family and friends.
What is your favourite part of working at Youth Lab?
Youth Lab is a wonderful team with great expertise and a very welcoming environment. I am so pleased to now be a part of this team.
What treatment do you see becoming popular in 2021?
I think clients will focus primarily on their skin health and texture during 2021. Skin Laser with new technologies are now available that offer less downtime, as well as more collagen stimulating products such as PDO Mono Rejuvenating Threads and fillers.
What is the one piece of skin advice you wish all of your clients would follow?
As mentioned before, taking off make-up before bed should be a non-negotiable, as well as using active skincare ingredients. I would love for clients to also understand the importance of using mineral make-up only, and the effect this has on the skin.
Dr Aleks x