What inspired you to become a Cosmetic Registered Nurse?
There are multiple factors that contributed to my desire to do cosmetic nursing. I have always loved health, beauty and makeup. However, the main inspiration came from my love of treating people holistically and making a difference in their lives.
There is so much that people don't know about the cosmetic industry. Cosmetic medicine is forever developing with new technologies and advances in treatments. It's not just about giving someone a plumper pout, it's about working with a client to achieve their aesthetic goals and regain their self-confidence.
It is amazing how much of an impact low self-confidence has on a person's day-to-day life. To help someone to look and feel their best is truly rewarding.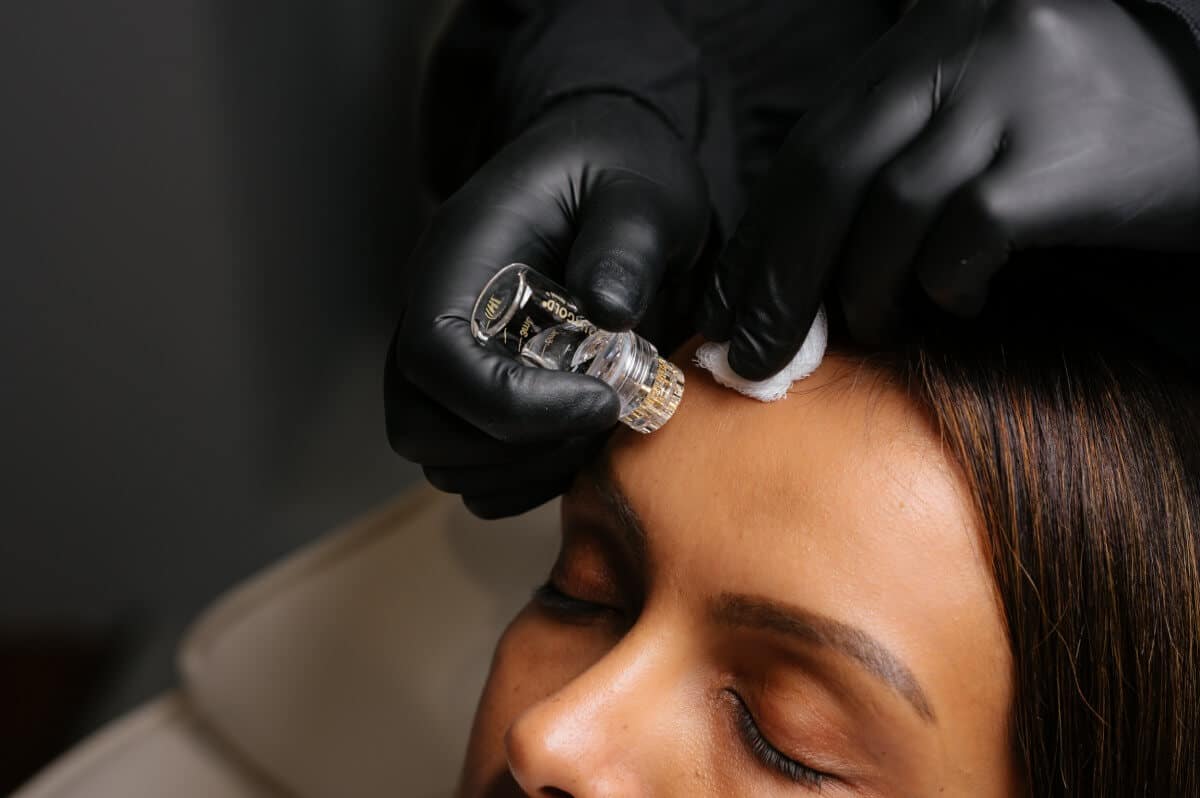 What is your approach to cosmetic injectables?
I aim for natural results that enhance the individual's unique, existing beauty. Less is more, ladies and gents.
I also believe good rapport and communication between myself and the client is so important. I like to really listen to my clients, understand their concerns, desires and expectations, and then educate them thoroughly on all treatments available. This ensures they are able to make informed decisions and be actively involved in the treatment process.
Each and every person is unique, so each treatment plan needs to reflect this.
What do you love the most about being a Cosmetic Registered Nurse?
I love meeting new people, and I really enjoy working collaboratively with clients to develop a plan that will assist with enhancing their aesthetic confidence. It is very rewarding to see clients get results that help to improve their self-confidence.
I also love learning, and as the cosmetic industry is forever developing and growing, I am very lucky to always have opportunities to learn new skills and information from some of the world's most knowledgeable people in the industry.
What is your favourite injectable concern to treat and why?
I love treating cheeks. It is amazing how much of an impact providing support and lift through the midface has on other areas including the lower face and tear trough area.
Almost everyone would benefit from a little support through the mid-face with dermal filler, whether it is to correct volume loss or add a little bit of extra contour and pop to the cheeks.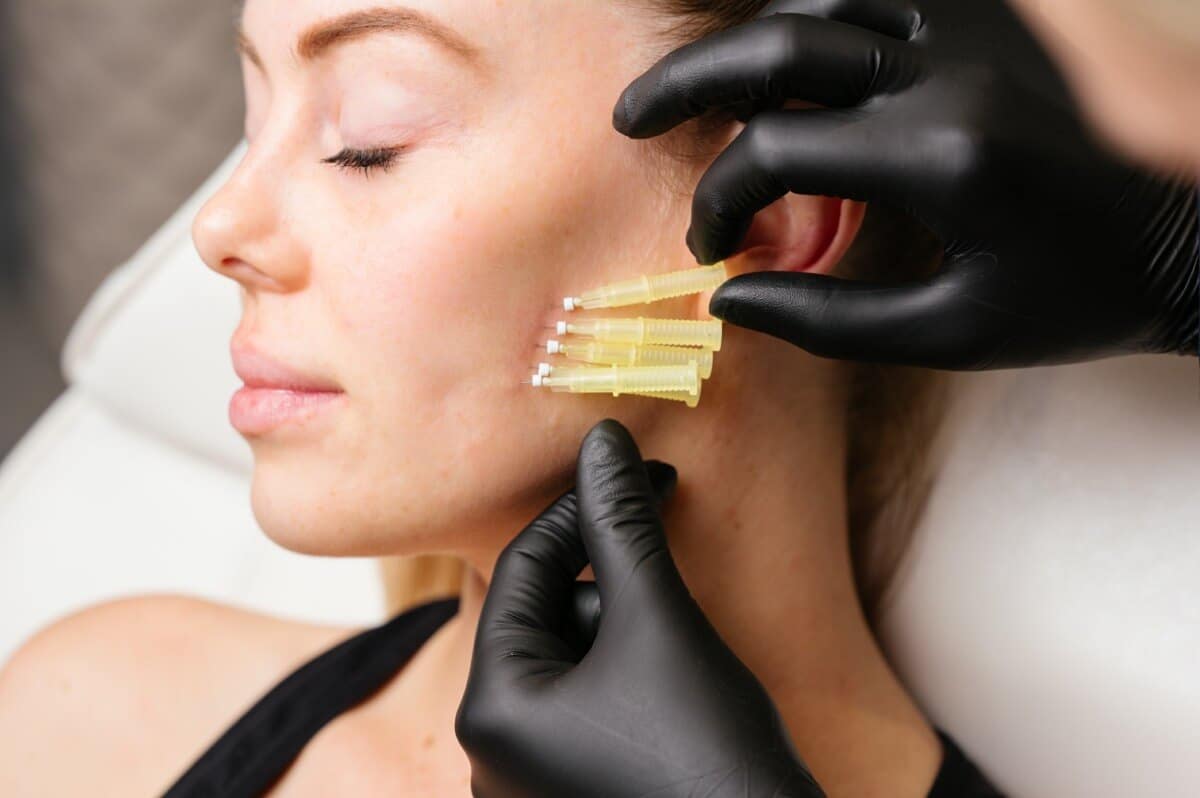 What is your favourite treatment to perform?
It is so hard to pick just one, but I do love Aquagold! It is a great treatment, suitable for almost anyone, that produces great results. One thing I love about it is being able to work with the client to create a specialised cocktail to target their main concerns.
What products are you using at the moment?
Whilst my skincare regime is always changing, I will forever be obsessed with the PCA Hyaluronic Acid Boosting Serum and the HA Boosting Overnight Mask. My super dry and sensitive skin absolutely loves this stuff.
My current skincare routine includes:
Cosmedix Gentle Clean – A gentle cleanser that is perfect for sensitive skin types like my own. I use this interchangeably with Cosmedix RX Clean when I need a little bit of extra exfoliation.
Cosmedix Reboot – A Hydrating Serum that contains lots of amazing probiotics to keep your skin hydrated and healthy, as well as reducing the appearance of fine lines and improving the skin's barrier.
PCA Hyaluronic acid boosting serum – My holy grail product. I don't know what I would do without this one. A super hydrating serum that provides three levels of long-lasting hydration and increases the body's production of HA. This product also contains Niacinamide, which is calming and improves the skin's barrier function.
PCA Clearskin – When I need a little extra hydration or I am experiencing some breakouts I will use the Clearskin on top of my HA and Reboot. It helps to calm the skin and reduces uneven skin tone.
UltraCeuticals SPF 50 Hydrating – Everyone needs a good SPF! This is my favourite as it is lightweight and non-occlusive like some sunscreens can be.
MASKS
PCA Overnight HA Mask – An extra boost of hydration for overnight while also protecting against Transepidermal Water Loss (TEWL). I use this every night (and sometimes during the day too!)
Youth Lab Enzyme Elixir – Twice a week I use my Youth Lab Enzyme Elixr to slough away the dead skin cells that sit on the surface of your skin. With added brightening from vitamin a, b, c and e, this mask leaves your skin glowing and smooth. Perfect pre-event and before makeup application.
What treatments have you had this year? How can we get skin just like yours?
My skin is very reactive and sensitive, so there are many treatments that are not suitable for me. However, the Clearsilk/Hydrasilk laser facial is incredible. Gentle, with no downtime, this treatment is perfect all year round. The Clearsilk targets redness, ageing, sun damage and encourages collagen production. When paired with the Hydrafacial you get the added benefit of exfoliation and reduction of congestion. I couldn't recommend this treatment more!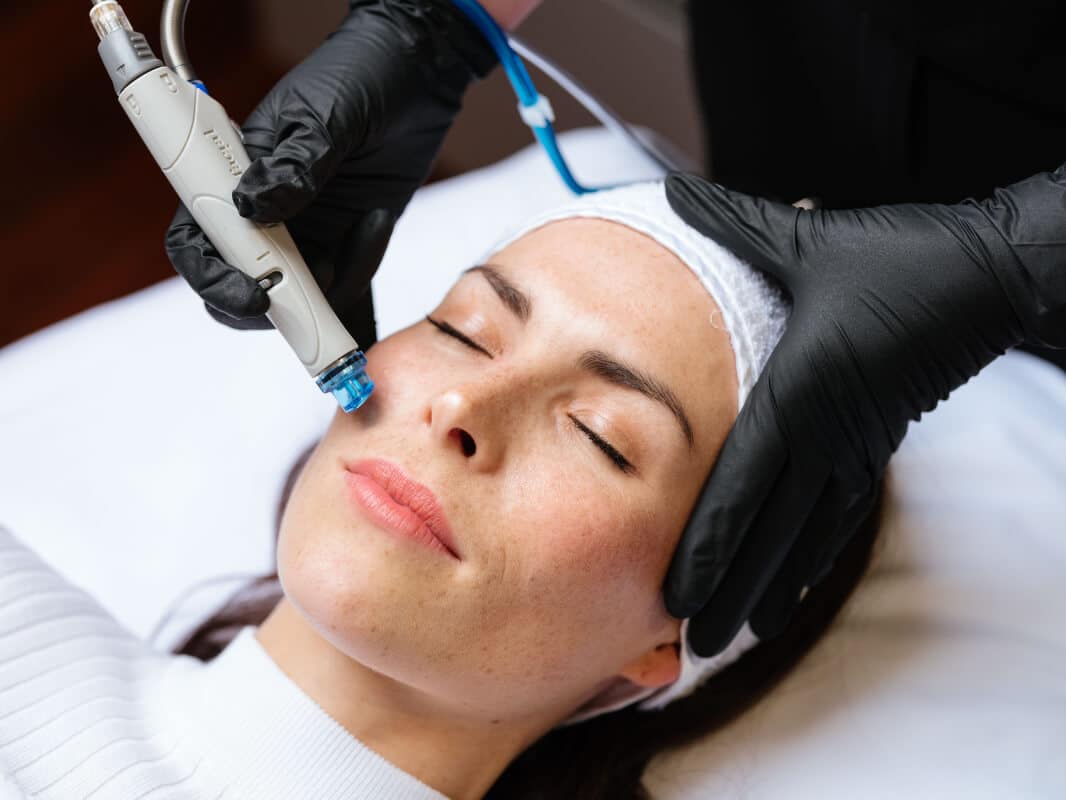 What is your favourite thing to do outside of work?
On my days off you can find me soaking up the sun at the beach with my two ocean-loving dogs!
I also enjoy drinking wine and eating good food with friends, as well as going to pilates and spin classes with my sister (to keep things balanced).
What is your favourite part of working at Youth Lab?
The amazing team at Youth Lab.
Each and every team member is beautiful, friendly, knowledgeable and encouraging. I am so lucky to be surrounded by such a great team who support each other every day. It is a fun, empowering workplace and I learn new things from my co-workers every day. I love my YL family.
What treatment do you see becoming popular in 2021?
PDO Mono Rejuvenating threads. These threads are not your traditional thread lift, the Mono threads are fine lengths of PDO and are used to improve the condition of the skin, treating superficial imperfections such as textural irregularities and fine lines, while also improving collagen production and elasticity.
PDO threads are amazing as they work to target the changes of ageing by providing support and stimulating collagen in the skin. These threads also have a slow breakdown rate and long-lasting results. Threads can be combined with other modalities to help contour, increase volume, tighten and recondition the skin.
I can definitely see these becoming a popular treatment!
What is the one piece of skin advice you wish all of your clients would follow?
First and foremost to always wear SPF! Regardless of the weather or if you are going to be inside all day – it is so important and helps prevent early signs of ageing through sun damage.
Secondly, when it comes to makeup – never forget to take your makeup off before you go to bed. Finally, please regularly wash your makeup brushes!