Dr Kate's Skin Care Regime
I have committed to a daily regime of high quality products not only to ensure my skin stays in optimal health but to delay the inevitable signs of ageing. Without a good home care regime your in-clinic treatments will not deliver optimal nor long lasting results.
For the first time in my life, I am receiving comments on my skin – how it is clear, glowing and smooth. A sure change from my hormonal congestion, irregular skin tone, freckles and sun spots of my early 20s. I used to cake on the foundation and never leave the house without makeup, now I often 'forget' to put my makeup on and feel just as confident heading out fresh faced.
Despite being in the industry and having more tools at my disposal, my regime is easy, affordable and can be done by ANYONE. I am very time poor and often I am unable to have treatments in the clinic, however I am diligent with my home care. Here are some of my favourite products at the moment. The key is to keep all products ACTIVE. I will follow up this post on my maintenance, in-clinic treatment regime to target the signs of ageing and to maintain my skin.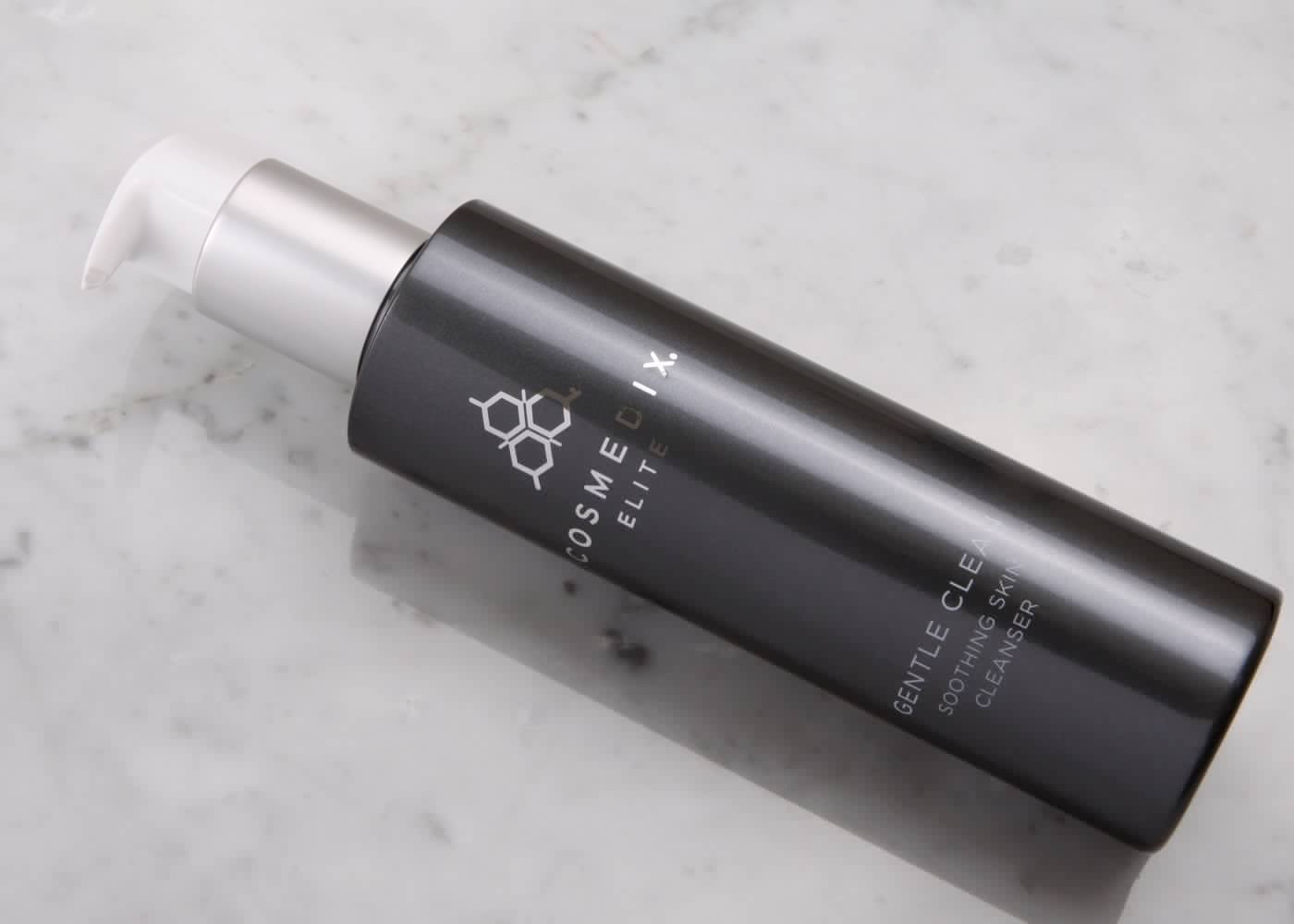 MORNING
CLEANSE
My go to cleanser is Ultra MD Ultimate Brightening Cleanser. I generally use this twice a day and find it is not only gentle on my skin but feels amazing (silky smooth and rich). It easily removes my makeup at the end of the day, wakes me up in the morning and my skin feels refreshed and glowing after use. The cleanser contains a complex of vitamin B (B3 and ProVitamin B5) combined with brightening ingredients.
TONE
A toner is certainly not an essential. Gone are the days of cleanse, tone, moisturise. I find most commercially available toners are extremely drying and can impair healthy skin barrier function. I use Cosmedix Benefit Balance when my skin is feeling like it needs a bit of TLC or is slightly oily. This is not your normal toner and is packed with anti-oxidants to protect the skin as well as soothing green tea, chamomile and aloe vera and lactic acid for a mild exfoliation. I use this to prep my skin for the day and will often then repeat at night time if needed. Think of it as a second cleanse to ensure your skin is ready for the day.
ANTI-AGEING
Affirm by Cosmedix is essential for me and my most used product. It is enriched with vitamin E, resveratrol and age-defying biopeptides. Affirm visibly eliminates the appearance of environmental damage and results in a  firmer and healthier-looking complexion. I wear this both morning and night for ongoing skin protection.
Next up is the addition of Vitamin C. This is an absolute essential vitamin for every skin. Vitamin C has a multitude of benefits from its strong antioxidant actions, to brightening and lightening qualities as well as being an essential factor in collagen production. Want more collagen? Then you need a vitamin C. Vitamin C is also essential for any treatment regime for pigmentation (be that sun damage or hormonal). My current go to is PCA skin C and E Strength Max (I alternate with the Advanced formulation too). This product contains 20% L-Ascorbic Acid (the only stable form of vitamin C that can penetrate the skin) as well as pure vitamin E to strengthen skin, even skin tone and minimise the appearance of fine lines and wrinkles.
TREAT
I think anyone living in Australia or exposed to the sun needs to manage pigmentation and sun damage. Simply brilliant by Cosmedix is one of our most popular products in clinic and works to brighten dull and discoloured skin. It is safe and doesn't contain heavy duty lightening ingredients such as hydroquinone and works to lighten pigmentation and prevent sun induced pigmentation. It also contains lactic and salicylic acid to gently resurface the skin and improve the penetration of the brightening ingredients. I use this every day without fail and combined with my 3 monthly BBL treatments my skin has never been more even and radiant.
HYDRATE
PCA Hyaluronic Acid Boosting Serum is a Youth Lab favourite. If you haven't tried it you must. This is the sort of product that when you run out, you actually feel the difference in your skin within days and then madly run into the clinic to get more. HA Boosting serum has a special blend of three different types of Hyaluronic Acid which encourage the skin to produce its own hyaluronic acid as well as offer deep hydration and an instant hydrated, smoothing effect on the surface of the skin.
PROTECT
Sun protection is 100% non-negotiable for me. I apply Ultraceuticals SPF 30-50+ moisturiser religiously every morning (it is a perfect makeup base and very moisturising) and I always carry a bottle in my handbag to apply during the day. Sun protection is our best defence against DNA damage and premature ageing from the sun. Mesoesthetic have recently launched their range of "Mesoprotech" sunscreens in australia which are phenomenal, I am just about to try the Mineral Matt Antiaging Fluid which is broad spectrum SPF but contains Titanium Dioxide and Zinc Oxide as a mineral alternative to my usual chemical sunscreens. Watch this space.
I also keep Colorescience Sungforgettable SPF 50 with me which is a light weight mineral powder which gives a nice foundation coverage and contains instant sun protection. It is also water resistant so perfect when I am on the go or for when it is a hot and sweaty day. I reapply this every 2-4 hours as needed.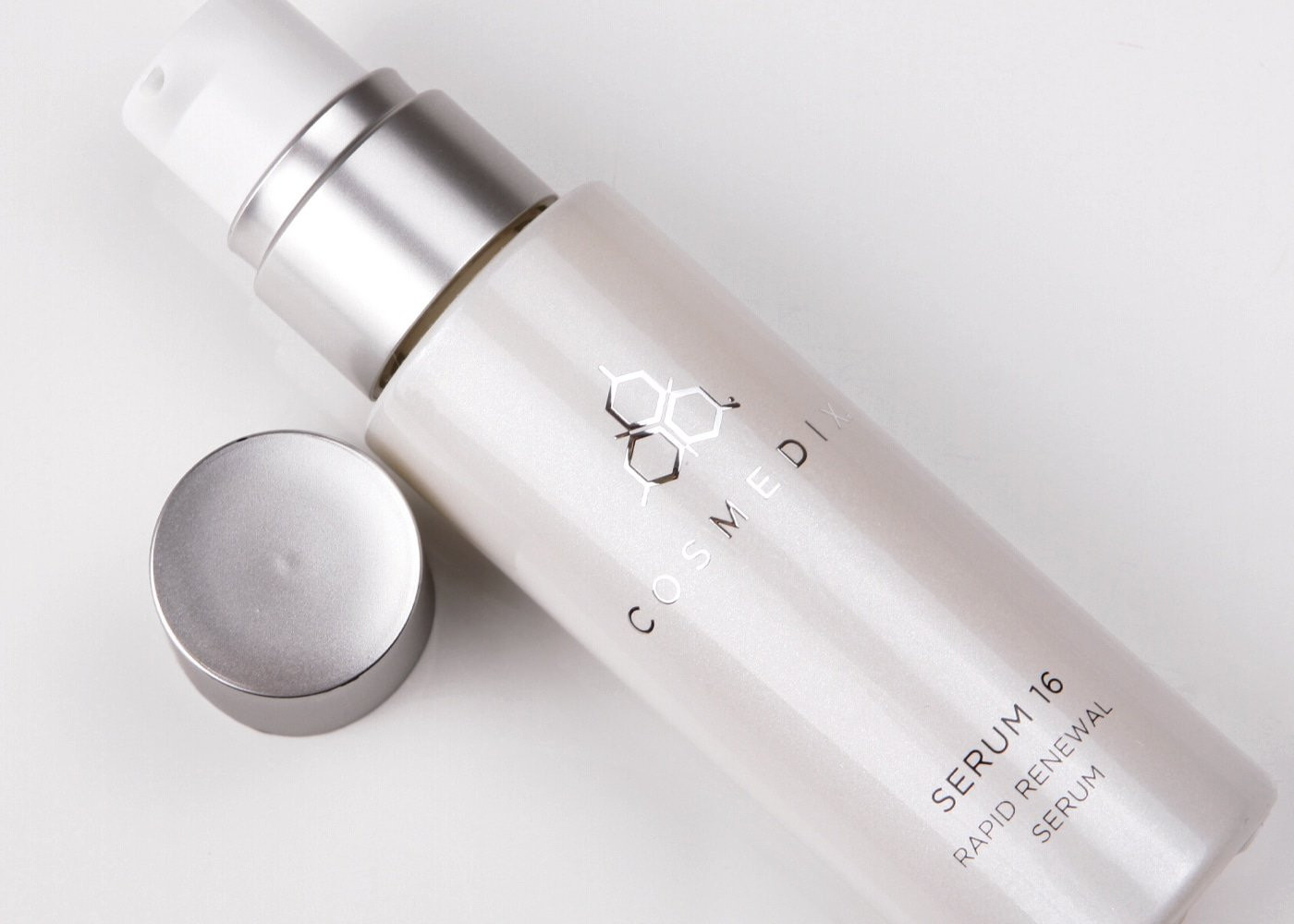 EVENING
CLEANSE
I always double cleanse in the evening, especially if I have been wearing foundation or have exercised. I generally start with Ultraceuticals Micellar water to remove my makeup and eye makeup. I then follow with Cosmedix Elite Rx Clean Cleanser which contains lactic acid as an exfoliator to remove all the oil and impurities which have accumulated throughout the day. Moreover, the shea butter and aloe vera thats included moisturises and calms my skin.
If my skin is behaving and I don't need an exfoliating cleanser I use Cosmedix Benefit Clean. Much like the Benefit Balance toner, this gentle cleanser is soothing and packed with antioxidants. It's gentle enough to use post procedure also so an added bonus to have at home.
TREAT
As my skin is in such good condition at the moment there is not anything I am "treating" in particular. However the ongoing conditioning of my skin, maintaining elastin and collagen and preventing fine lines and wrinkles are a priority for me. A cult favourite is my PCA Skin Ex-Linea Peptide Smoothing Serum. This is more of a spot treatment that helps to minimise the appearance of expression lines and hydrates, smooths and firms ageing skin. The claims of this product to almost mimic "anti-wrinkle injections" are a bit steep BUT that being said I have noticed that since I started this product my results from my tox treatments have prolonged. I normally get 8 to 12 weeks from a treatment and I am noticing my lines are softened for much longer.
ANTI-AGEING
My night time go-to at the moment is X-Age by Cosmedix Elite. I always incorporate a retinol of some form into my home care regime but switch products (as I am addicted to trying new formulations). X-Age is an age-defying moisturiser loaded with encapsulated retinol, antioxidants and hydrating ingredients to improve the skin's appearance and diminish the visible signs of ageing, including fine lines and wrinkles. I love that it also contains antioxidants to help defend my skin from environmental stress (which damages collagen and elastin). Can you tell I am addicted to protecting my skin with antioxidants?
My other favourite vitamin As are Cosmedix Serum 16 and Ultra MD Ultimate A refining serum.
MOISTURISE
I don't always moisturise at night, but I alternate products when I do depending on season and my skin condition. I generally just use my HA Boosting Serum again (see my morning routine) and then add my moisturiser following if my skin is in need of some extra TLC (I can get quite dry from using X-Age every day). My guilty pleasure is PCA Skin Hydraluxe. As you can tell I am addicted to all of the PCA products and this one feels incredible and luxurious on my skin. This rich, luxurious moisturiser deeply hydrates the skin while providing anti-aging benefits, moisture retention and improved skin barrier function. It comes in the most gorgeous packaging too and feels very high end, but best of all it works. I love the effect and my skin feels smooth and rested after applying it.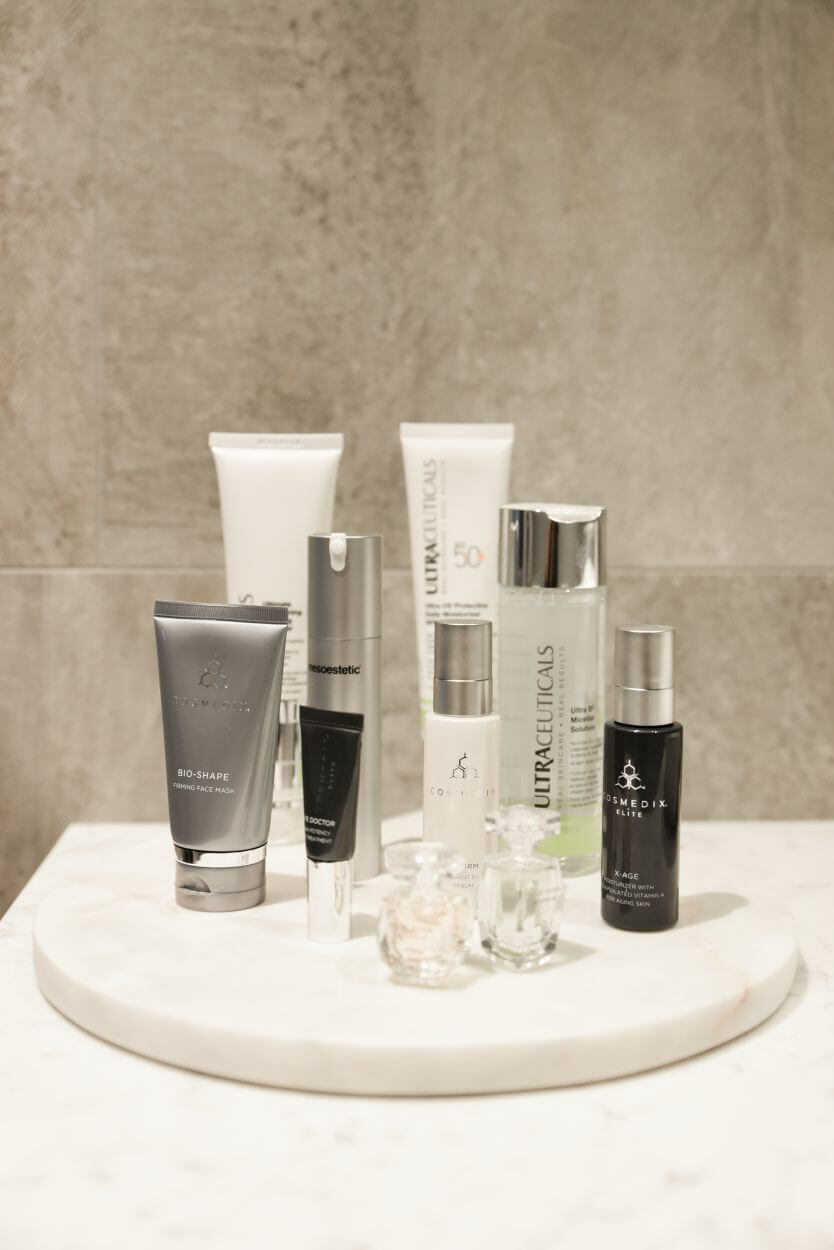 THE ADD ON PRODUCTS
EYE CREAM
Eye Doctor by Cosmedix is hands down the best eye cream on the market, believe me I have tried plenty. I use this every 2-3 days (it is bright blue and looks magical) and it gives an instant lift when my eyes feel tired. This is an age defying cream that contains liquid crystals (thanks Cosmedix) and works to replenish moisture, improve thinning skin, lighten pigmentation and protect against further damage. It contains retinol for a further boost and is completely safe and non-irritating.
Eye Doctor is a more intensive treatment and I would recommend those who are new to eye creams to try Cosmedix Opti Crystal out first. This is another go-to for me. It is a cult favourite worldwide and often referred to as "Unicorn Tears" due to its beautiful purple colour. Opti Crystal is especially beneficial for softening fine lines, dark circles and wrinkles over time and delivers intense hydration due to its combination of soothing coconut and liquid crystal technology. It is also packed with power house antioxidants which prevent free radical damage.
MASKS
Bio-Shape mask by Cosmedix is my newest addition. I use a mask most weeks, as a way to wind down after a busy week and give my skin a pamper session. Bio Shape works to plump and smooth the skin with special ingredients to lift and tighten. You get instant results and your skin feels tighter and more sculpted. Studies of the ingredients have shown a visible reduction in the appearance of wrinkles with regular use.
I alternate masks most weeks depending on my skin at the time. I also love Cosmedix Pure Enzymes which gives a beautiful exfoliation when your skin needs a bit of a buff and polish.
Well I hope you enjoyed reading about my favourite skin care products and my anti-ageing regime. It may seem like a lot of products but takes 5-10 minutes each day. A commitment to your skin now is a commitment to your future self. If you are interested in starting new skin care products please visit one of our amazing dermal therapists who will make up a plan tailored to your skin type and concerns.
We follow the principals of cleanse, treat, hydrate, protect and anti-ageing and will have products you will fall in love with.
Dr Kate x