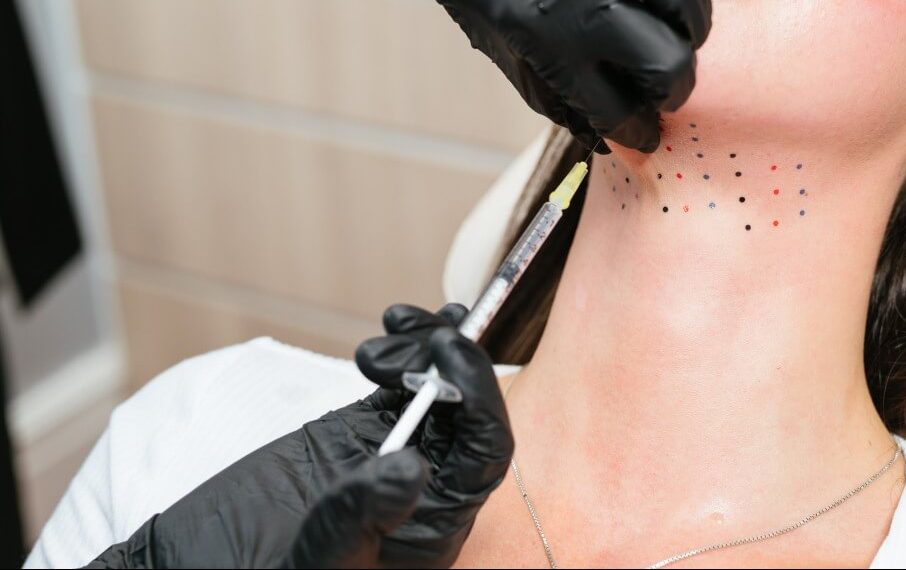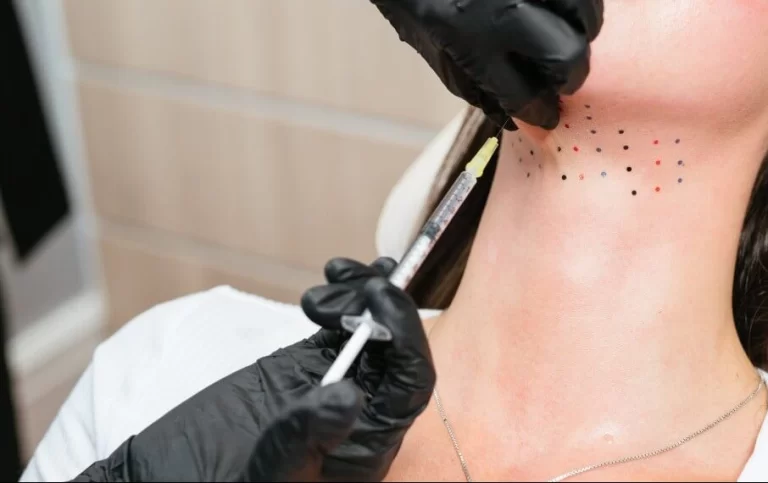 Fat dissolving injections as an injectable treatment to target stubborn fat, such as a double chin, have been available in Australia since 2017. Dr Kate Jameson was one of the first doctors trained in its use.
Youth Lab is proud to be one of the highest users of this treatment in Perth, with high patient satisfaction and excellent results.
Due to strict Australian Laws, we are not able to advertise the brand name of this treatment as it is a prescription only medication (much like wrinkle relaxers and dermal fillers).
Fat dissolving injections have been approved for the removal of fat under the chin known as submental fat, but its use extends to other areas of the body.
Fat dissolving injections contain an acid which is naturally occurring in the body and works to breakdown and absorb the fat contained in the food we consume. Once removed, the results are permanent.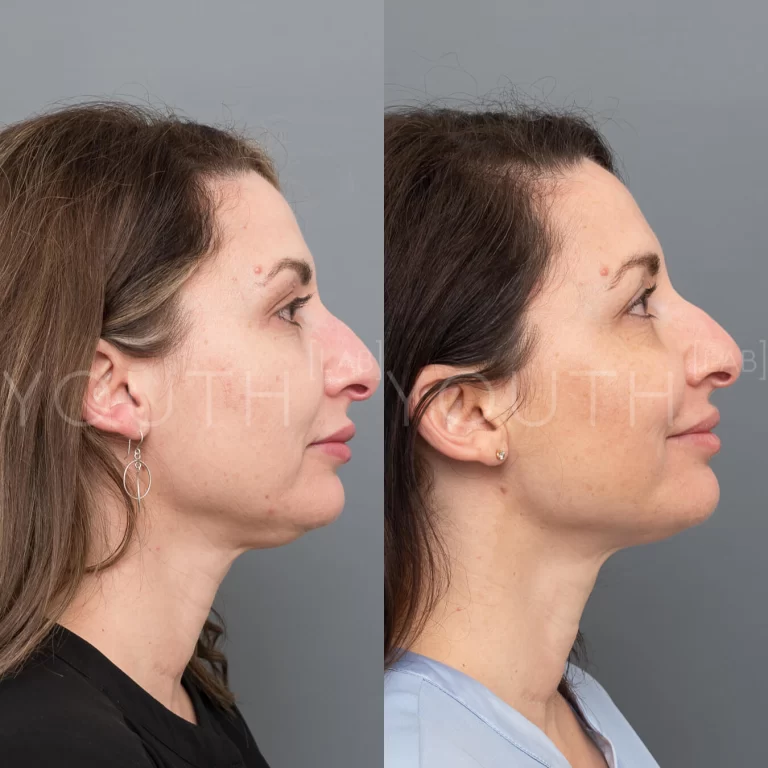 The acid contained within fat dissolving injections has been formulated into an injectable product.
When this solution is injected into an area containing fat cells, it can dissolve and destroy the fat within that area. Once a fat cell has been destroyed they no longer able to store fat, thus reducing the total amount of fatty tissue in an area.
Moreover, once the desired aesthetic result has been achieved, no further treatments will be required.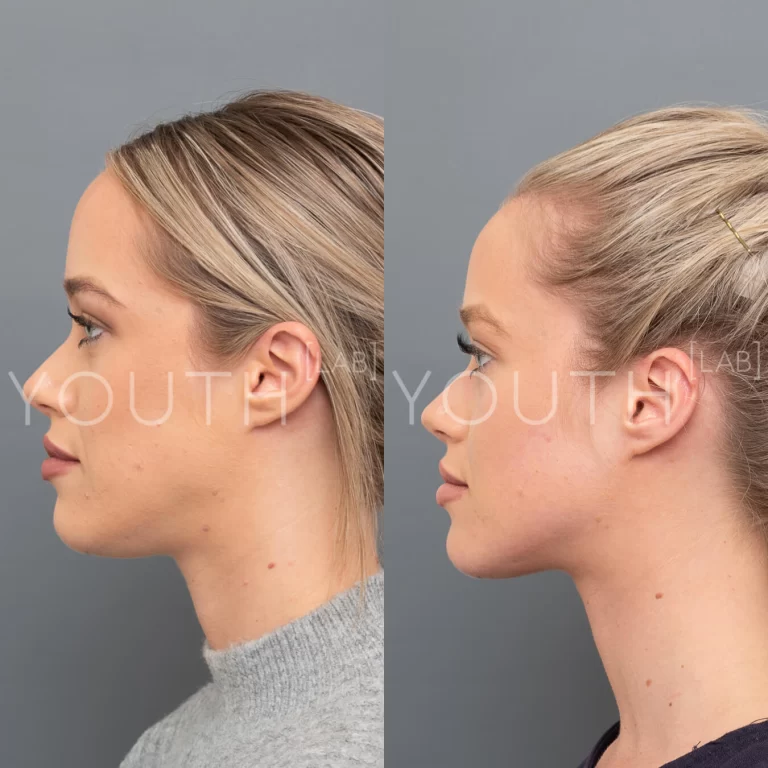 Fat dissolving injections as a treatment is a long term solution to removing stubborn fatty deposits that do not respond to diet and exercise, such as a double chin.
There are a number of indications for fat dissolving injections: 
Formal TGA approval for the removal of mild to moderate fat below the chin (submental fat)

Jawline contouring and sculpting
Profile balancing when combined with dermal fillers to the chin and jawline

Stubborn jowl fat (off label and advanced technique)

Small pockets of fat post liposuction eg to the abdomen or flanks

Under arm fat / bra line fat

Upper back fat (small pockets)

Fat above the knees or elbows

Other small areas which are resistant to diet and exercise and are small enough to warrant a non-surgical approach. These are all "off label" uses