Introduction To Healite II LED Skin Rejuvenation
Healite II is a revolutionary technology using Light Emitting Diode (LED) phototherapy for skin rejuvenation in a safe and effective way. The Healite II utilises low level light therapy to treat the skin superficially by delivering pure light to the skin which in turn utilizes your body's own cellular recovery. LED therapy treats the skin without any physical trauma or heat damage and has no associated down time or risks.

The Healite II has a wide range of treatment options and can be used to treat active acne, superficial skin lesions, promote skin rejuvenation and to heal the skin following trauma or after other cosmetic procedures such as injectables and laser.

The Healite II has also been scientifically proven to improve the levels of collagen and elastin in the skin resulting in visibly younger and healthy skin with smoothing of fine lines and wrinkles, improved tone and texture, improved elasticity and younger, more refined looking skin.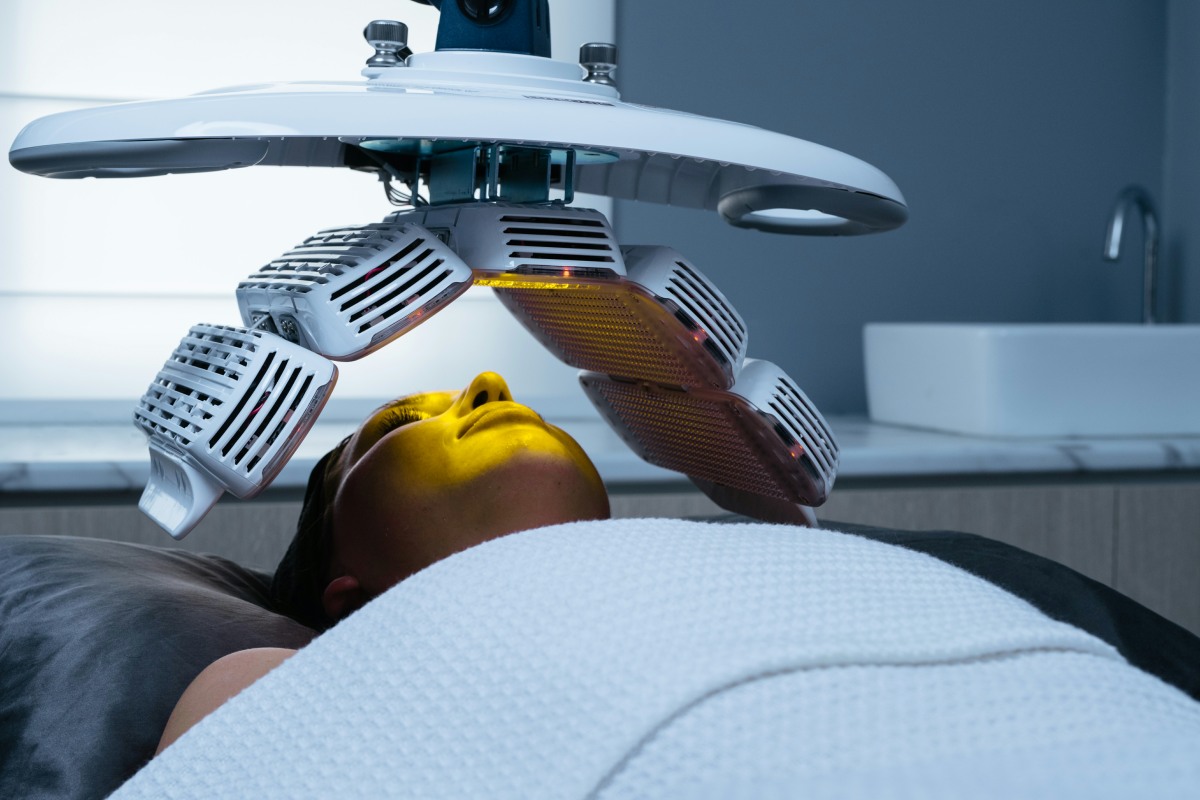 Healite LED II
830nm wavelength
Yellow Light
> wound healing
> pain relief
> skin rejuvenation
> scar treatment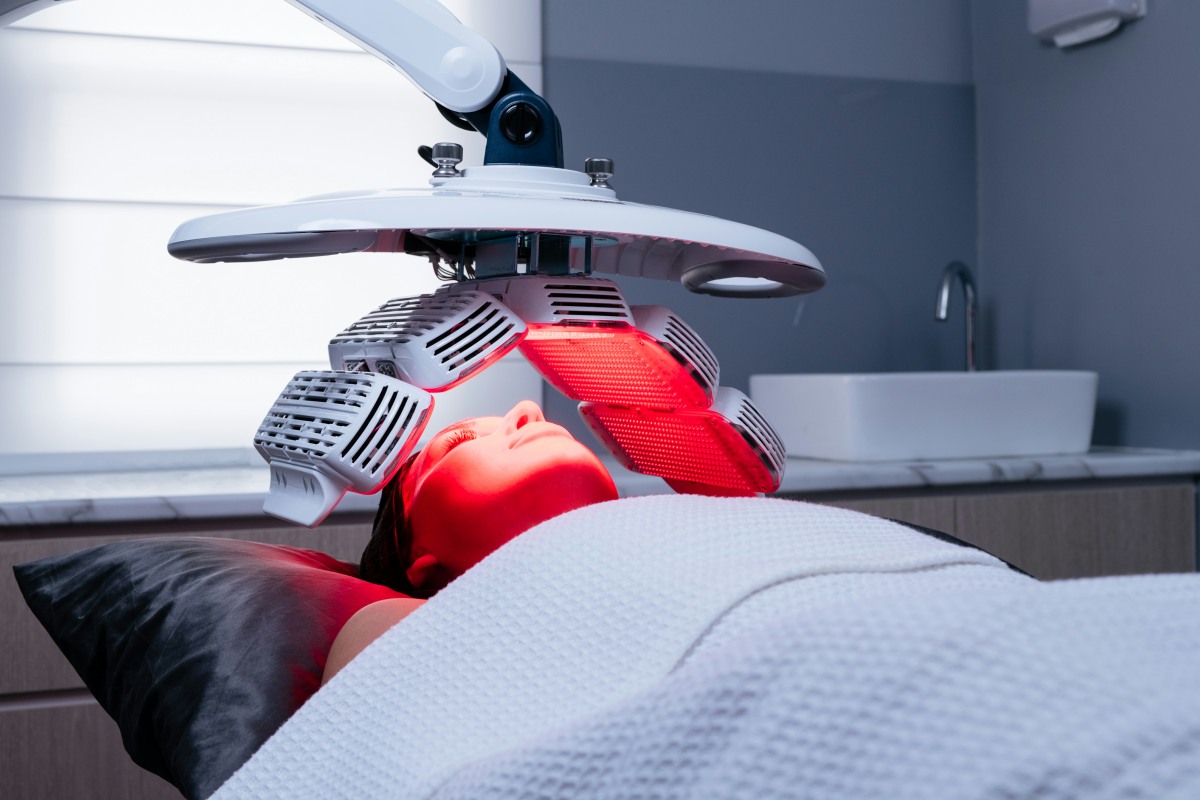 Healite LED II
633nm wavelength
Red Light
> skin rejuvenation
> active acne
> skin cancers (as part of PDT)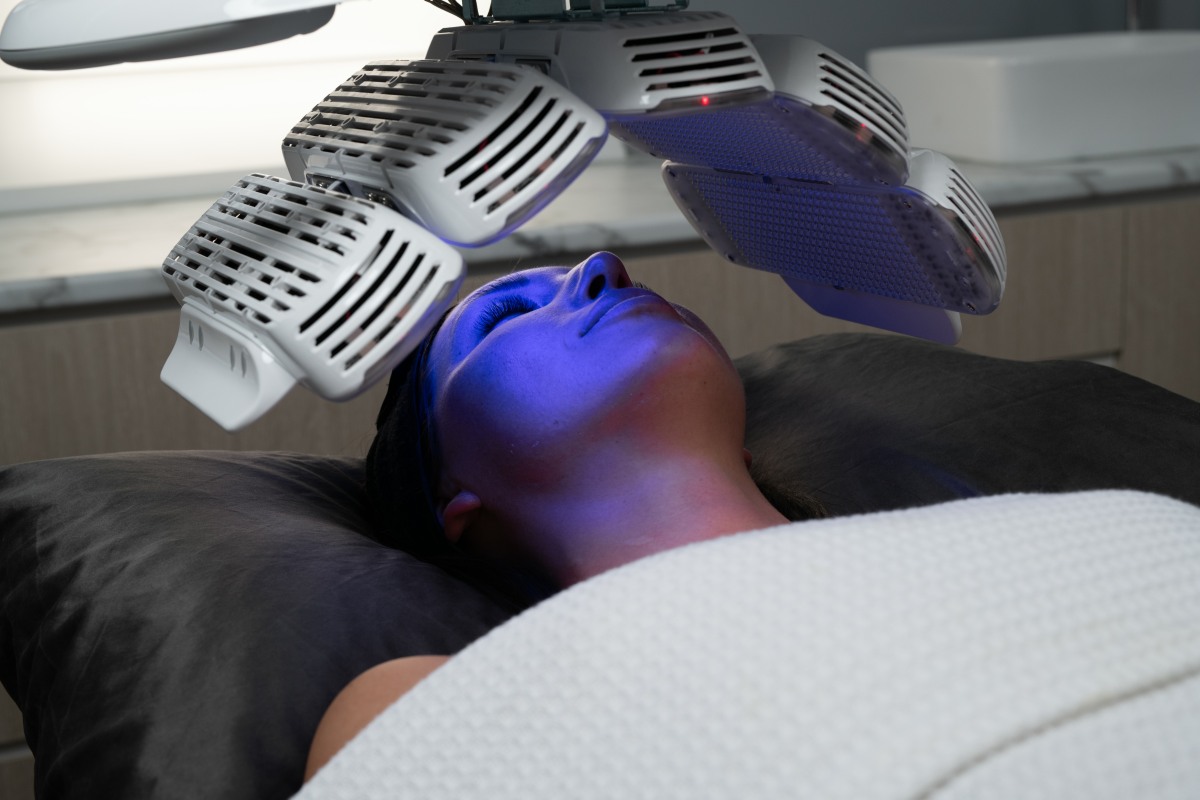 Healite LED II
415nm wavelength

Blue Light
> treatment of active acne

The Healite II is the most advanced LED treatment on the market today, using only the highest quality LED lights to delivery the light safely, evenly and with controlled energy.

The Healite II can be used as a standalone treatment to promote skin rejuvenation or in a course of treatments to cure acne, enhance skin tone and texture and to improve the appearance of sun damaged skin. At Youth Lab we also offer the Healite II to patients who have undergone skin rejuvenation procedures to promote healing and to enhance the results of their treatments. The Healite II has been shown to reduce the pain, bruising, and swelling that may be experienced after dermal fillers, thread lifts and laser treatments.
Youth Lab also offers LED therapy for skin and wound healing as part of the corrective work from poorly performed cosmetic procedures from other clinics as well as to manage complications from surgical and non-surgical procedures.

Patients of all skin types can benefit from the Healite II without any risk of complications or down time.
frequently asked questions
+ WHAT DOES THE TREATMENT INVOLVE?
Low-level laser therapy (LLLT) with the Healite II is a comfortable and non-invasive option for those that may be time poor and want to avoid any down time. The device has a large, adjustable head which can deliver the treatment in a variety of positions to allow for patient comfort and to treat multiple areas of the body if required.
Prior to the treatment your skin will be cleansed if the Healite II is not being given following another procedure. Many find the procedure comfortable and you will feel a warm bright light during the treatment.
Each session takes approximately 20 minutes and is completely pain free.
+ HOW MANY TREATMENTS WILL I NEED?
The number of treatments with the Healite II will depend on the skin condition being treated. In the case of skin recovery after other cosmetic procedures we generally suggest 2 treatments per week during the recovery period.
Other treatments such as skin rejuvenation and acne benefit from one to two sessions per week for a four to six week period. Following the initial treatment phase monthly sessions are recommended to maintain skin health and vitality.
+ WHAT HAPPENS AFTER MY TREATMENT?
Unlike other laser and light based treatments the Healite II is not associated with any down time. Most patients find the treatment relaxing, comfortable and rejuvenating with the skin feeling refreshed and brighter after just one treatment.
+ IS HEALITE II SAFE?
There are no associated risks or downtime with the Healite II treatment.
+ WHAT ARE THE COSTS?
To view our up to date pricing please visit our Energy Treatment Pricing page and look up under the Healite II LED section.