Rome wasn't built in a day and neither is healthy skin.  With so many skin care fads and recommendations out there it's hard to know who to believe and what really is best for our skin.
Ultimately there is no quick overnight fix or one magical serum that will answer all your prayers. Great skin requires consistency and outright dedication.
I am here to help break down the jargon, take away the confusion and give you a bite size, step by step guide to achieving radiant skin by focusing on the few simple steps and products needed in everyone's skin care regime.
Skin care does not need to be complicated. For all new skin care junkies and those seeking education about their products our recommendations are simple, and suitable for all skin types. From acne/congestion, pigmentation, sensitivity and ageing skin.
The skin care non-negotiables I always recommend are as simple as A B C and can be as few as only 5 products!
Cleanser

Vitamin A

Vitamin B

Vitamin C

Moisturizer

Sunscreen

Cleanser
Let's kick it off with the basics, A cleanser. This probably won't come as a shock to you but the first step to "Glowing skin" is to clean it…correctly!
First step is to say goodbye to the dreaded make up wipes. Although they may be handy for traveling, they do very little for your skin and if anything, strip back your skin's natural oils and impair the skin's barrier function. Barrier function describes the strength of your outer layers of skin and how well it's protected from the external environmental factors, think of it like a brick wall reducing inflammation risks and skin sensitivity.
Deciding between a foaming, creamy, oil or a micellar water cleanser is all a matter of personal preference but importantly want your skin desires. Different skin types often need different types of cleansers but know that your skin should never feel dry, tight or uncomfortable post cleansing.
Contrary to popular opinion squeaky clean is not always for the better. For me personally I choose to cleanse with quality cosmeceutical cleansers that aren't going to just "clean" my skin but contain nourishing and active ingredients for that extra Va va voom, while helping to enhance the effects of future products applied to my skin. Think of a good cleanser as not only cleaning the skin but getting the skin ready for the serums to come.
To help you on the road to selecting the right cleanser for your skin here's some of my favourite, all available from us here at Youth Lab.
Cosmedix – Purity Solution
The ultimate cleansing oil, Purity Solution works by gently breaking down excess oils, environmental debris and impurities while nourishing the skin with vitamins. All without stripping back vital moisture. If you're a long lasting make up or waterproof sunscreen wearer this could be the one for you, and is suitable for dry, oily and sensitive skin.
Ultraceuticals MD – Ultimate Brightening foaming cleanser
This cleanser provides a rich silky lather and has been formulated with brightening ingredients
Vitamin B3 and B5 to gently clean the skin and perfectly balance moisture levels. The skin is left looking brighter, refreshed and radiant. This cleanser is ideal for all skin types but best suited for dull/sallow skin, sun damaged/pigmented skins and barrier impaired skin.
Cosmedix Elite – RX Clean
This exfoliating cleanser contains a staggering 10% Lactic acid and is designed to eliminate excessive oils and impurities, improve texture and aid product absorption while packed with free radical-fighting antioxidants to defend the skin from environmental stress revealing a more even looking appearance. The added ingredients of soothing Shea Butter and Aloe Vera add additional moisture while helping to calm and soothe. This cleanser is best suited for mature/sun damaged skin and oily/blemish prone skin.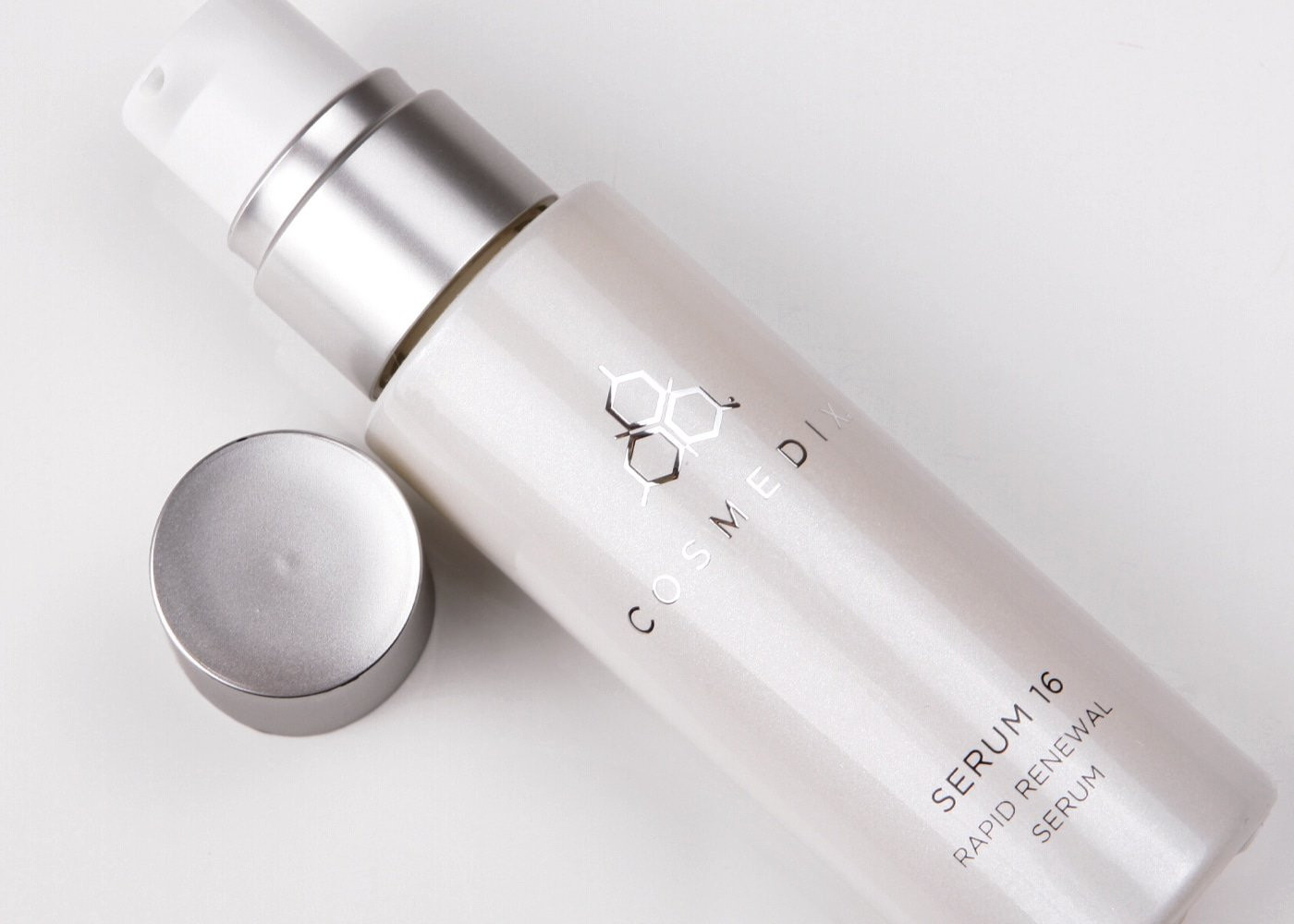 Vitamin A, Retinol
Vitamin A is commonly known as Retinol is an exciting and results driven ingredient to add to your routine. Vitamin A's impressive benefits are backed by scientific research and when applied to the skin is actually capable of reprogramming the skin's cellular function! This makes it a suitable ingredient for many skin types and concerns.
Vitamin A works by helping to thicken the deeper layers of our skin by stimulating the production of collagen and elastin while also preventing collagen loss. Vitamin A helps to regulate the skin's sebaceous glands (our skin's oil producing glands) while speeding up the turnover of dead skin cells, encouraging and making way for fresh new skin cells, making it an essential ingredient when treating acne and congestion. Now if that's not impressive then I don't know what is?
The most confusing thing about selecting a Vitamin A right for your skin is that there is a mine field of available products on the market. With a multitude of different percentage levels, different delivery methods, different forms of retinol and a variety of names used for this powerful ingredient it is enough to confuse even the most seasoned skin care junkie.
Not every Vitamin A is created equal. You can read more about the science of Vitamin A in our blog post here. 
My advice would be to stick with a reputable cosmeceutical range. Cosmeceutical products are packed with bioactive ingredients designed and extensively researched to support medical benefits within the skin. Avoid the chemist and department store brands. Some of my favourite Vitamin A products I use on my own skin are:
Cosmedix – Serum 16 
Containing high levels of Vitamin E along with our beloved Vitamin A, Serum 16 is a non irritating, hydrating formula designed to help drastically improve cellular turnover, strengthening collagen and elastin production, while evening out skin tone. Serum 16's patented micro-encapsulation technology slowly releases into the epidermis, making it suitable for even the more sensitive of skins who don't tolerate or have struggled with vitamin A products in the past.
PCA – Intensive Brightening Treatment
This advanced pure retinol treatment also includes resveratrol, a potent antioxidant that works by helping to defend the skin from environmental damage. The inclusion of Niacinamide also strengthens and reinforces the skin's barrier function. The end result is a brighter, clearer complexion. This product is ideal for skin prone to pigmentation concerns including melasma, sun damage and dull/sallow skin.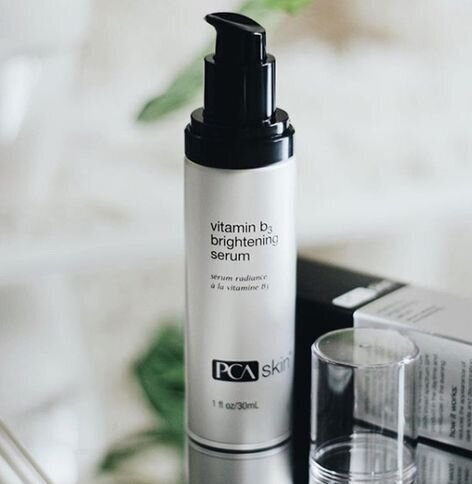 Vitamin B, Niacinamide
What is Niacinamide I hear you ask? Often referred to simply as Vitamin B in skin care. Niacinamide is a form of vitamin B3, vitamins within this group are partially known for their soothing and healing properties. In my opinion there isn't anyone who couldn't benefit from a niacinamide based product in their routine. It's what I like to call a "crowd pleaser".
Extensive research shows Niacinamide works to protect our skin by supporting and strengthening keratin levels (cell protein) and repairing our skin's barrier function, mix this with its moisture retaining benefits and anti-inflammatory properties you've got the key ingredient to healthier and happier skin. These properties make it an absolute MUST ingredient for reactive and rosacea skin types as well as healthy skin to maintain normal function.
Oily and congested skins can also reap the benefits of Niacinamide. Niacinamide is a water soluble vitamin meaning it won't dissolve in oil, helping to balance out overactive sebaceous activity and regulating your skin's oil production. Its anti-inflammatory properties also benefit acne by reducing redness and inflammation within any active acne breakout.
Due to its ability to increase collagen production and inhibit enzymes that produce pigment, Niacinamide also helps to treat pigmentation and brighten skin and which is why it has also found in many skin fabulous brightening products throughout our ranges.
Ultraceuticals MD – B2 hydrating serum 
This moisture enhancing, oil-free serum works to synergistically draw vital moisture into the skin and provide long lasting hydration for all skin types. It is enriched with lipid barrier strengthening Vitamin B (Niacinamide) and water loving Hyaluronic acid. As well as maximum hydration B2 Hydrating Serum helps to visibly plump fine lines and wrinkles while aiding in a more dewy and youthful appearance. The perfect daily serum to complement your moisturiser.
PCA B3 Brightening Serum
We've been waiting patiently at YL for this little beauty to be available on Australian shores and it's finally here!! The B3 Brightening Serum works to reduce the appearance of dark spots and uneven skin tone. This powerful skin-brightening serum contains a whopping 6% Niacinamide, Mulberry extracts and peptides to effectively reduce skin discoloration, redness and glycation-related skin yellowing leaving a radiant and more even complexion.
PCA Dual Action Redness Relief 
This advanced daily skin care product works by addressing redness and sensitivity within the skin. The calming and soothing ingredients of Niacinamide and Inflacin help to prevent future recurrence of redness and rosacea. This product also supports the renewal of the skin's natural protective layer and forms an effective barrier against moisture loss. It is best suited for Rosacea and sensitised skin types.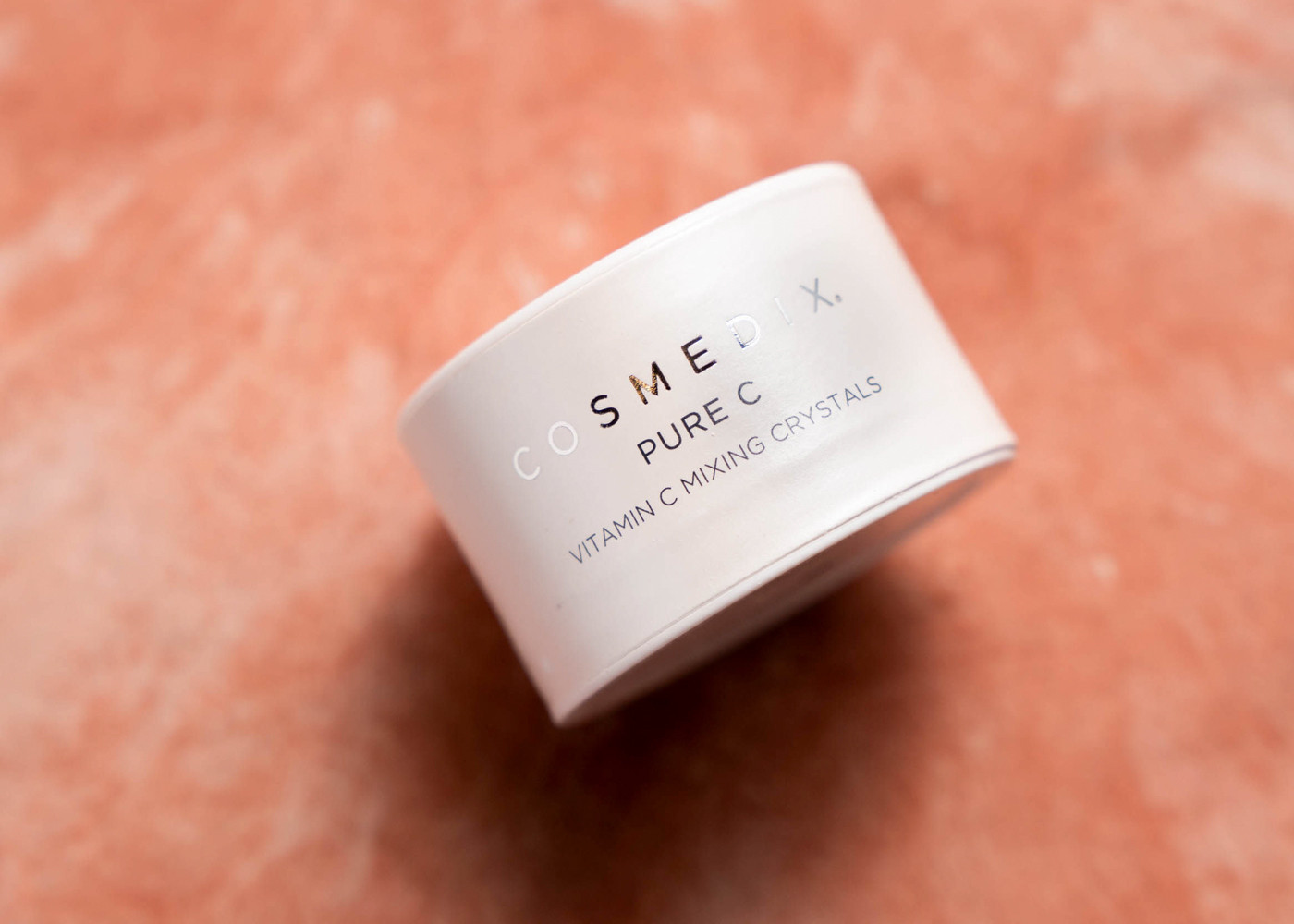 Vitamin C, L-Ascorbic Acid
From boosting collagen production and enhancing anti-aging benefits to correcting dark spots,  Vitamin C is truly a skin loving vitamin, and my favourite of the skin vitamin family.
As he human body is unable to produce its own Vitamin C and relies on obtaining it through nutrition and topical applications,  it is a super important step in your skincare routine.
Vitamin C, or L-Ascorbic Acid, containing products boast potent antioxidant power, protecting our skin from harsh environmental factors, neutralizing nasty free radicals and encouraging the skin's natural regeneration process.
Vitamin C also contains properties that help inhibit overactive melanin production, which is what causes discolouration and uneven skin tone including dark spots and hyperpigmentation. If uneven skin tone and pigmentation is an area of concern for you and you're not currently using a Vitamin C based product, Why?
L-Ascorbic acid is also essential when it comes to cross-linking/strengthening your skin's collagen molecules. Working hard to reduce premature aging, glycation, fine lines and wrinkles, restoring a more radiant and youthful appearance.  Studies have also shown Vitamin C has the ability to protect the skin from damage caused by UV exposure, which is the single biggest cause of premature aging.
That's Vitamin C for you! It comes to save the day in many ways, but which are my favourite Vitamin C products and serums?
PCA C&E Strength 
This powerful antioxidant formulation is perfect for clients who enjoy a more lightweight serum. Containing 15% pure vitamin C and 5% pure vitamin E to protect skin from damage, strengthen and smooth the skin, while fighting the visible signs of aging. See smoother skin in as little as two weeks. C&E Strength offers a great starting point for anyone new to Vitamin C based products with the potential to work their way up to C&E Strength Max or C&E Advanced.
Cosmedix Pure C
Pure C crystal by Cosmedix is something a little bit different and we love it! This unique age-defying powder is designed to be added into a current serum or moisturiser you already own, just a few shakes and you're ready to go. Containing 100% L-Ascorbic acid (Vit C) these mixing crystals help improve skin's elasticity, maintain flexibility, reduce fine lines and wrinkles all while neutralizing free radicals, to create a brighter more youthful looking appearance.
Ultraceuticals MD Ultimate C15+ Firming Serum 
Combining a unique blend of both vitamin C and peptides the ultraceuticals C15+ firming serum has anti-ageing on its mind. Containing 15% pure Vitamin C incorporated with Ellagi-C to boost the activity and effectiveness of the L-Ascorbic acid, while MicroElastin and MicroCollagen two potent and powerful peptides aid to improve skin's firmness and elasticity. A Fabulous addition to anyone's routine with age concerns and vital moisture.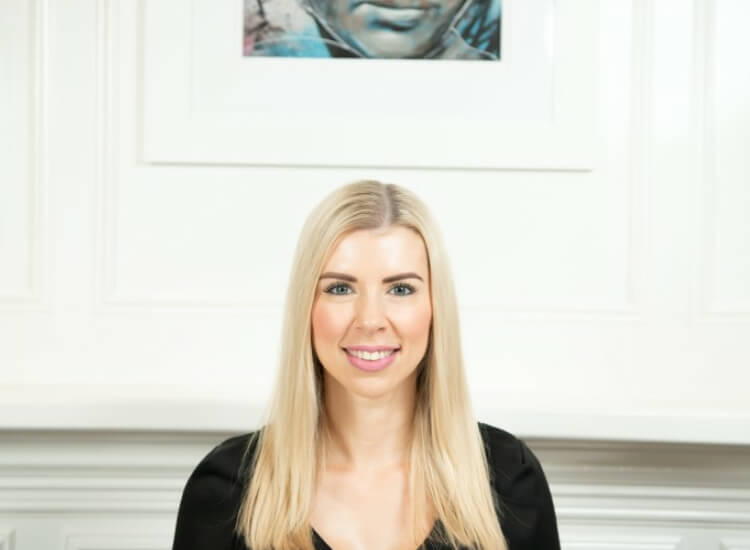 So that is my introduction into your essential skin care regime, for all skin types and concerns.
Next up, we will be continuing on, deciding on a moisturiser and SPF (which is your number one essential) as well as a few little add-on's for those who are feeling confident about their new regime.
Love Jenna x