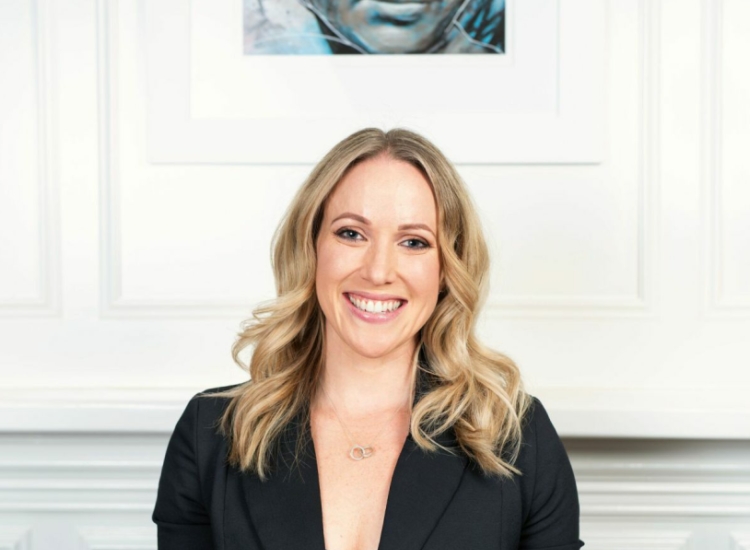 What we'll cover:
> super ingredients explained
> slowing the ageing process
>treating common concerns
> vital vitamins explained
> dietary tips for better skin
> my favourite cosmeceuticals
---

Dr Kate's skin care play book focuses on the super ingredients that will transform your skin and slow down the ageing process.
The products listed are evidence based, scientifically proven and effective in treating a number of skin concerns from acne to pigmentation to premature ageing.
The information in the play book has been categorised into the  'Magic Molecules' which include some super antioxidants, natural botanicals and dietary essentials for healthy skin.
Next comes the 'Vital Vitamins' focusing on the naturally occurring vitamins found both in dietary sources and the most effective of topical skin care. Finally we discuss the 'Active Acids' which are the groups of acids proven to treat damaged skin and turn back the clock when it comes to skin ageing.
Included in the play book are helpful dietary tips to help you improve your skin from the inside out; as well as skin care tips which include Dr Kate's favourite cosmeceutical products and treatments. These are to help guide you in your decision making process in regards to what products to buy for what your skin concern may be.
Not covered in the play book are individual skin conditions such as acne, sensitivity, rosacea, pigmentation or premature ageing simply because each skin is unique and tailored treatment options need to be determined. We are also not going to be deep diving into some of our core dermal treatments that can benefit the skin such as the Hydrafacial, skin peels or BBL Laser.
You can however use the list of ingredients and active products to help demystify your product purchases and treatment options.  The skin care play book will help you make more informed decisions about your skin, stop you spending money on 'fad' products and give you back some control in improving your skin from the inside out.
MAGIC MOLECULES
COENZYME Q10
Coenzyme Q10 is also known as CoQ10, ubiquinone or Vitamin Q. It is an antioxidant found naturally within the body and helps with energy production in all of our cells. Its main role in the skin is to fight free radicals and keep the skin cells healthy by helping with regeneration and maintaining collagen and elastin levels.
As we age levels of CoQ10 become depleted, compounded with stress and other lifestyle factors levels of CoQ10 decline which affect the ability of our cells to function adequately. They are unable to regenerate, withstand stress and there is a gradual decline in the levels of collagen and elastin which results in the visible signs of ageing.
To aid the skin in regeneration and repair the addition of CoQ10 based products can help to promote youthful skin, provide antioxidants, stimulate collagen and elastin and protect the skin from damage. It also has brightening and lightening properties on the skin.  CoQ10 can also help to slow down the signs of photoageing and sun damage and reverse the damage done by free radicals.
DIET TIP – DIetary supplementation of CoQ10 can help  to maintain cellular health and repair mechanisms. CoQ10 can be found in chicken and fish and there are high quality dietary supplements available over the counter.. CoQ10 supplements are also used in patients with cardiovascular disease, diabetes and parkinson's disease to name a few for antioxidant support. Please ensure you speak with you GP before commencing any dietary supplements.
CERAMIDES
Ceramides are essential in keeping the skin moist and retain moisture. They are a fat molecule that is found naturally in all layers of our epidermis. Ceramides maintain the healthy functioning of the protective skin barrier and help to keep the skin cells attached together further adding to the protection of the skin.
As we age, our levels of ceramides decrease which results in more fragile and vulnerable skin. When functioning optimally ceramides will protect the skin from pollution, bacteria and other environmental insults. When used in skincare ceramides moisturise the skin and form a waterproof, protective barrier.
They can treat skin conditions such as eczema, improve dry and dehydrated skin and plump the skin reducing the appearance of fine lines and wrinkles. Ceramides are an essential ingredient in any skin care which aims to protect and hydrate, and are especially useful after procedures such as laser treatments.
SKIN CARE TIP – One of my favourite products containing Ceramides is SkinMedca TNS Ceramide Treatment™. This is a treatment cream that is used after procedures such as laser and can help to calm irritated and dry skin. It contains growth factors and peptides also to help restore the skin's moisture balance and protective barrier and to soothe and hydrate compromised skin. Apply liberally after any cosmetic treatment and at night time for dry and irritated skin.
Resveratrol is a potent antioxidant which has gained interest in recent years due to its protective and anti-ageing effects. Resveratrol is a polyphenol which is found in the skin of red grapes, and more importantly, red wine.
Its antioxidant properties protect against free radicals which in turn can help to prevent damage to the skin and repair the skin from environmental damage and stress. When stabilised into skin care products,  resveratrol also has anti inflammatory actions and has been shown to moisturise and firm the skin.
SKIN CARE TIP – Resveratrol is best used as a daily moisturiser or as a serum, to help maintain moisture and to firm the skin. My product choice containing Resveratrol is Cosmedix Affirm, this wonder serum is lightweight and can be used in all skin types, all year round. It is hydrating and has also been infused with vitamin E and age-defying peptides. Affirm eliminates the appearance of environmental damage, firms the skin and  nourishes while also providing antioxidant protection. It feels lightweight on your skin and is the perfect base to makeup too (don't forget the SPF).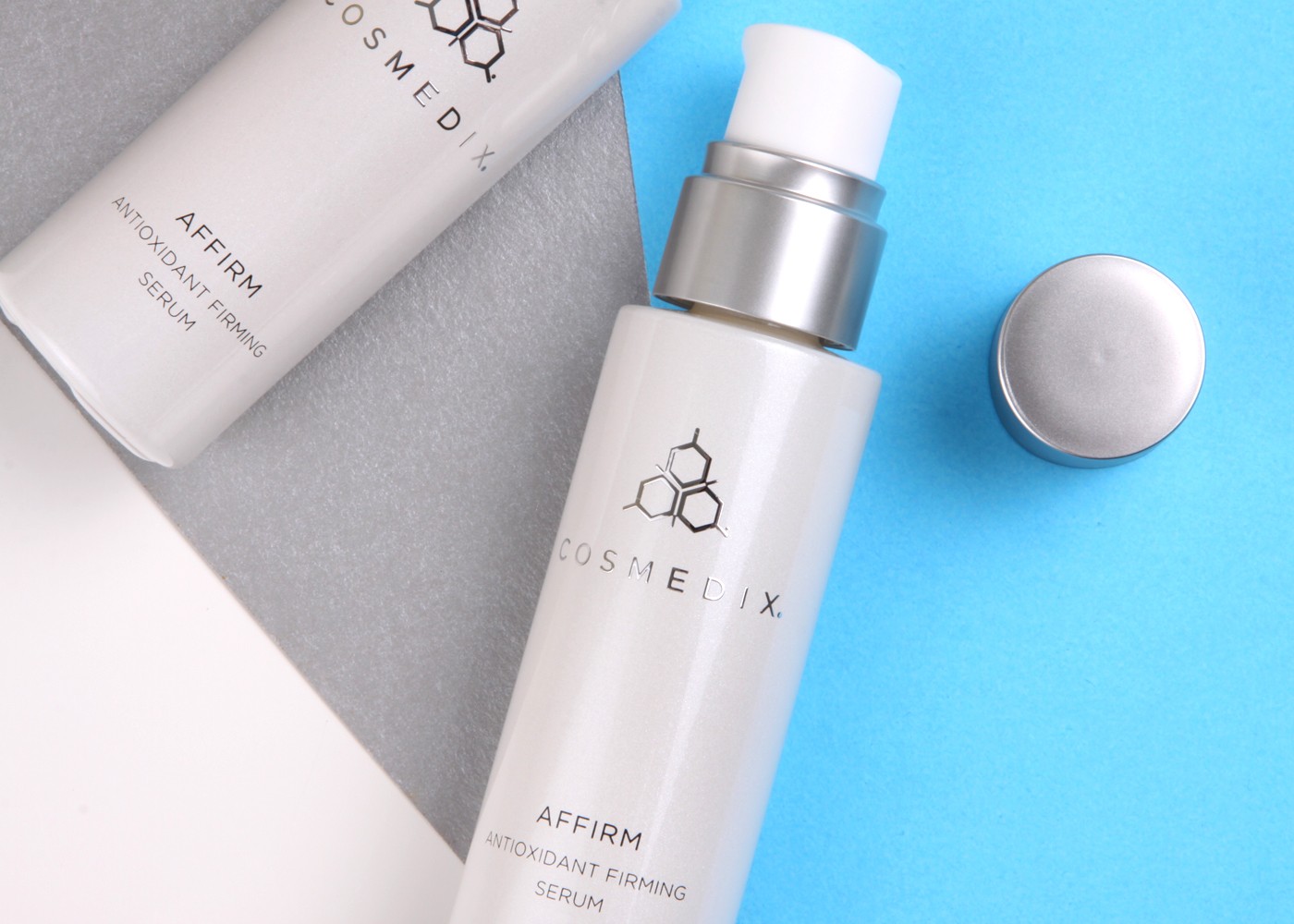 HYALURONIC ACID
Hyaluronic acid is a naturally occurring key substance in the human body. It is a polysaccharide and is found in the connective tissue, fluid of the eye and joints, and in the skin.
Hyaluronic acid functions to hydrate and maintain moisture levels in the skin, it retains the moisture balance and provides a 'cushion' effect which can plump out the skin. Hyaluronic acid can hold 10000 times its weight in water so when injected into the skin as it is with dermal fillers it can hydrate, plump and volumize the face.
When used in skin care it is absorbed without leaving any residue on the skin. It can hydrate, improve skin firmness and elasticity and can also sooth and help heal the skin too. A pure hyaluronic acid serum can prevent fine lines and wrinkles, providing effective results on prematurely aged or mature skin types.
SKIN CARE TIP – Aside from injectable facial fillers Hyaluronic Acid can be used as a topical super hydrator. My favourite product at the moment is Aspect Dr™ Hyaluronic Acid Serum. This serum addresses dehydration by delivering hyaluronic acid to varying levels in the skin. It also contains antioxidants and aloe vera to assist with strengthening, soothing and protection of sensitive, dehydrated, dry and reactive skin types. I love to apply this both morning and night and it is also a wonderful serum to infuse into the skin after procedures such as skin needling.
PEPTIDES
Peptides are increasing in popularity due to their ability to reduce the signs of ageing without any irritation. Peptides are short chains of amino acids that make up larger proteins. There are 3 main categories of peptides that are used in cosmetic dermatology – signal peptides, carrier peptides and neurotransmitter modulating peptides. They work to increase collagen production and also can modulate neurotransmitter release so they can improve wrinkles caused by collagen loss and also muscle movement (to a much lesser degree than anti-wrinkle injections).
Certain peptides can stimulate repair of damaged skin cells, inhibit processes in the skin that can cause skin ageing and enhance collagen production without any irritation that may occur with topical retinoids (vitamin A). Peptides do not result any water loss from the skin and can maintain a healthy skin barrier. A newer use of peptides is in the reduction of cellulite and stretch marks.
SKIN CARE TIP – Peptides can be found in many popular anti-ageing products. My absolute favourite is Cosmedix Elite Pepoxide. This serum has been specifically formulated help firm skin and smooth lines and wrinkles and containing conditioning moisturizers which help attract and retain vital moisture. It includes a unique blend of sixteen powerful antioxidants and peptides designed to increase collagen production and assist in soothing the skin as well as protect against free radical damage. Overall this power serum works to protect the skin barrier, decrease fine lines and maintain optimal hydration.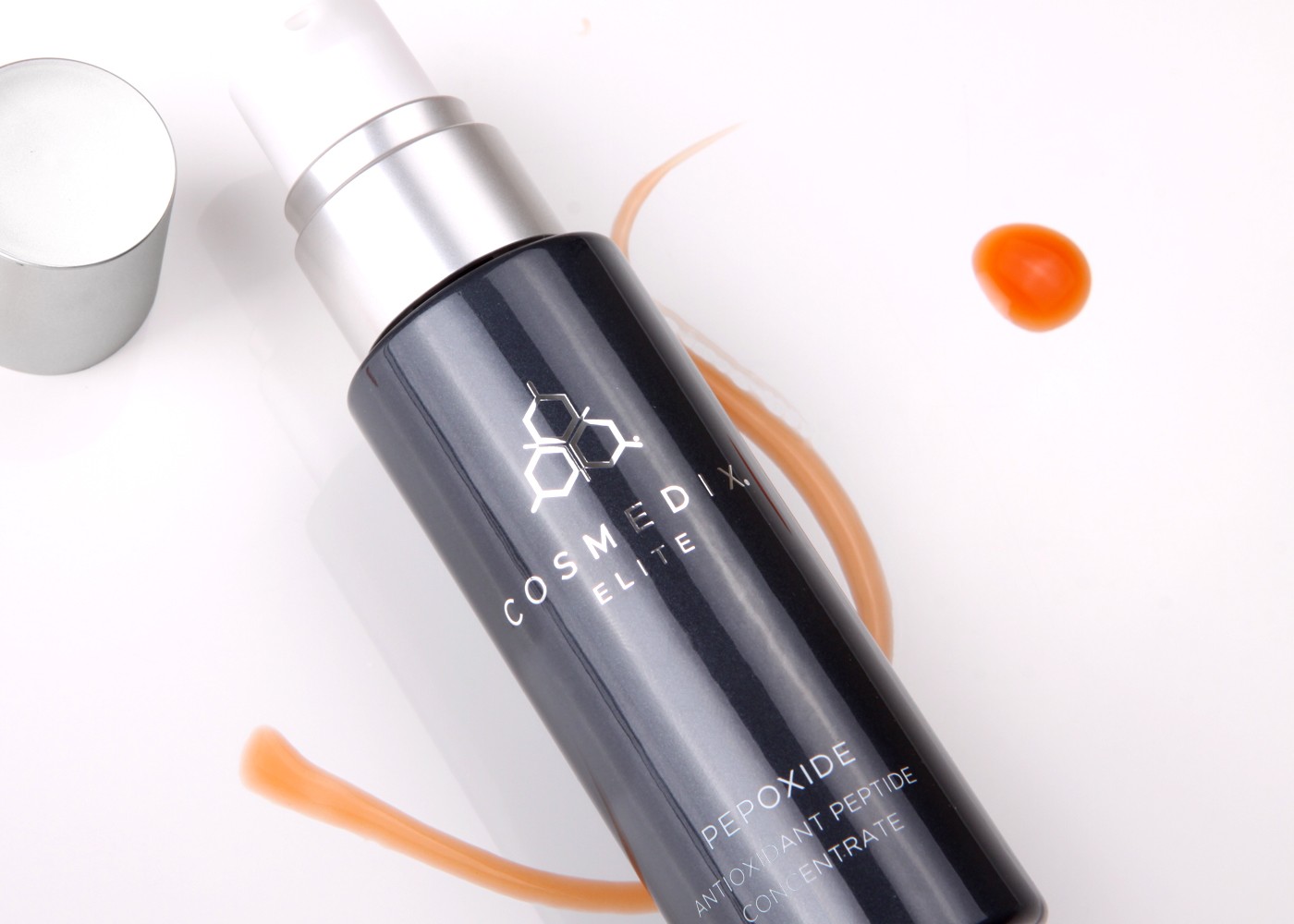 ACTIVATED CHARCOAL
Activated charcoal is another trend on the rise in cosmetics. It has the ability to draw out bacteria, dirt, oils and other harmful residues from the skin which in turn can help to combat acne, balance oily skin and improve skin tone and texture. Charcoal can draw out toxins and impurities due to its strong absorption properties as it is able to absorb many times its own mass while maintaining its structure.
This quality makes charcoal an excellent ingredient in scrubs and masks.  Charcoal is traditionally used in medicine, although less frequently now, for gastrointestinal lavage and the treatment of bites and wounds. When charcoal is used in beauty and cosmetics it is 'activated' by a process which heats the charcoal to increase its surface area and increase its ability to absorb and filter.
SKIN CARE TIP – Activated charcoal is best used in face masks. It is especially beneficial for those with more oily or acne prone skin as it can sometimes be too drying in those with dry skin. A favorite mask of mine is the Cosmedix Activated Charcoal Mask. This mask works to detoxify the pores and remove daily grime and impurities. It contains activated charcoal and kaolin clay which helps draw out impurities from the pores, while diatomaceous earth effectively cleanses away pollutants for a visibly brighter, less agitated-looking complexion. Detox is the perfect mask for those with sensitive skin and large congested pores.

ALPHA-LIPOIC ACID
Alpha-lipoic acid is made within the mitochondria of plants and animals and plays a role in the citric acid cycle. Alpha-lipoic acid is a strong antioxidant which has the ability to neutralise free radicals and has been shown in clinical studies to significantly improve age related skin changes when applied to the skin.
It can be obtained through the diet and with supplements however only minimal amounts actually enter the bloodstream when ingested (due to it being tightly bound and metabolised by the liver). Although not normally found in large amounts within the skin, topical application of alpha-lipoic acid is becoming more popular in dermatology.
Due to its small molecular size it easily penetrates into the skin and is soluble in both water and lipids (fats) making it a perfect ingredient in skin care products. When applied to the skin, alpha-lipoic acid can protect against UV light and other free radical environmental damage. It also acts as an anti-inflammatory, is effective in reducing pigmentation and has the potential to increase collagen synthesis (although further studies are needed).
SKIN CARE TIP – Although not many skin care products contain pure alpha lipoic acid, many contain it as part of their active ingredients. Without a doubt most recommended product is the cult favourite Opti Crystal by Cosmedix. This eye cream provides hydration to tired looking eyes, improved the appearance of fine lines and reduces the appearance of sagging skin. The alpha lipoic acid in this produce works to protect from harmful free radicals that cause damage to sensitive skin and also helps to  restore a renewed skin appearance, improve visible skin texture and tone when applied topically to eye delicate eye skin. This product is essenial for all stressed eyes. 

4-N-BUTYLRESORCINOL
4-N-Butylresorcinol is a synthetic compound used as an active ingredient for skin lightening and treatment of hyperpigmentation. The active ingredient 4-N-Butylresorcinol is designed to stop melanin production by inhibiting enzymes required for melanin synthesis. It is now being used effectively in the treatment of melasma, a hyperpigmentation skin disorder that often occurs on sun exposed areas, especially in women.
The treatment options for melasma are quite unsatisfactory and 4-n-butylresorcinol is providing excellent results in decreasing pigmentation. There are limited scientific studies but  4-n-butylresorcinol 0.1% cream showed rapid efficiency and it was well tolerated when used for the treatment of melasma.
SKIN CARE TIP – 4-n-butylresorcinol is not yet contained in many products, however the revolutionary product by Element MD has become my go to for treating pigmentation, and my prescribing of hydroquinone has decreased. Element MD Luminous Brightening Serum contains 4-n-butylresorcinol and niacinamide which are both powerful skin lightening agents. They are safe and effective ingredients to brighten and even out skin tone whist treating melasma and other skin pigmentation problems.

By avoiding harsher ingredients such as hydroquinone this product feels light on the skin and does not cause any irritation. It is best used in the morning, followed by a vitamin C serum to further brighten the skin and protect against any further UV damage which will trigger pigmentation. For best results you can use it twice a day.

VITAL VITAMINS
VITAMIN A
Retinoids are a class of compounds that have the basic core structure of vitamin A. There are many synthetic and naturally occurring forms of vitamin A and they have a major role in overall health and regulate cell turnover and the maintenance of the skin equilibrium.
Vitamin A results in increased cell turnover (meaning new skin formation and the destruction of abnormal skin cells), reduced melanin production, increased collagen production, the repair of abnormal cells, decreased keratinization and decreases  sebaceous gland activity (this results in less acne lesions and improved skin hydration). Overall the daily use of a vitamin A will result in smoother skin, a reduction in fine lines and wrinkles. Reduced pigmentation (sun spots, melasma), reduced pore size and oiliness of the skin and reduced acne.
DIET TIP – We can only obtain vitamin A from dietary sources and dietary vitamin A deficiency is a major global health problem resulting in significant visual defects leading to blindness, increased risk of infections and abnormal keratinisation of the skin. Vitamin A rich foods include eggs, butter, meat, oily saltwater fish, liver, dairy products, dark leafy greens, apricots and sweet potatoes.
SKIN CARE TIP- If there is ONE ingredient to include in your anti-ageing skin care regime it would be vitamin A. There are lots of excellent products containing vitamin A available but it is important to be careful as many products will market themselves as containing 'retinol' but only contain very low concentrations which will not have a clinical effect.

One of my long term favourite products is Ultra MD Ultimate A Refining Serum. This advanced formula combines two of the most potent non-prescription forms of vitamin A. It supports the skin's cell regeneration cycle and transforms the skin by improving photodamage, congestion, dullness and acne. It is suitable for all skin types and is non irritating. I alway advise to start slow with a vitamin A products (twice a week) and gradually building up your skin's tolerance and strength.  

VITAMIN B
The use of vitamin B in skin care is relatively new with the benefits becoming evident in a wide range of skin conditions, especially those associated with ageing. There are numerous studies which support the use of B vitamins in cosmeceutical use. There are two main B vitamins which are beneficial to the skin, Vitamin B3 (niacinamide) and Provitamin B5 (panthenol).
The most widely used topical preparation of Vitamin B is Vitamin B3. It has been shown to dramatically reduce the effects of ageing in human skin. Niacinamide readily penetrates the stratum corneum of the skin and is water soluble, because of this is can improve the ability of the skin to retain moisture leading to increased hydration. It is also  extremely well tolerated and non-irritating to the skin. Vitamin B3 has been used in treatment and prevention of a number of conditions such as photoageing, acne, rosacea and atopy (allergy). It is especially hydrating to the skin and can also be used to treat pigmentation.
Pantothenic acid, vitamin B5, is used in cosmetics as an anti-inflammatory and to treat skin blemishes such as acne. Vitamin B5 primarily acts to control the lipid levels in the skin, improving the protective skin barrier. Its main clinical use is in wound healing.
DIET TIP – High levels of Vitamin B can be found in whole-grain cereals, eggs and meat.
SKIN CARE TIP – If you're looking for a product that utilises the incredible benefits of vitamin B then look no further than Ultra MD Ultimate B(2) Hydrating Serum utilises the humectant and emollient moisturising power of Vitamin B5 (panthenol) with the lipid barrier strengthening power of Vitamin B3 (Niacinamide) to draw moisture into the skin. This serum also contains hyaluronic acid which is another of my favourite ingredients for hydration. Essential for those with dry skin.
VITAMIN C
Vitamin C (L-ascorbic acid) is a naturally occurring antioxidant which can prevent and treat sun damaged skin. Vitamin C can increase collagen and elastin synthesis, protect against UV rays and act as an antiinflammatory in  a range of skin conditions. Vitamin C is a strong antioxidant to will further protect the skin from environmental damage and repair damaged skin. Daily use will result in brighter more luminous skin, fade pigmentation, tighten and reduce the appearance of fine lines and wrinkles.
DIET TIP – Vitamin C cannot be produced in the body and must be obtained from dietary sources such as citrus fruits and green leafy vegetables. Even when ingested in high amounts in the diet there is only a slight increase in the skin concentration of vitamin C which is why it is an essential vitamin for your skin care.
SKIN CARE TIP – Vitamin C containing serums are best used in the morning as they can help to protect against UV rays. Many products will claim to contain vitamin C but the compound is quite unstable and many products simply do not penetrate into the deeper layers of the skin. A favourite of mine is the Energy C Intensive Cream by Mesoethetic.  Its concentration of potent, stable Vitamin C unifies the skin tone providing it with brightness and helps to improve the appearance of surface pigmentation. Its antioxidant properties counteract the harmful effects of ultra violet rays, preventing premature photoaging. This cream not only feels luxurious on the skin but gives a noticeable glow after each use compared to the initial irritation felt by most Vitamin C serums. 

VITAMIN D
Vitamin D is essential for calcium metabolism and keeping bones healthy and strong, however it is also essential in maintaining the health and beauty of the skin. Vitamin D contributes to skin cell growth, repair and metabolism. It also helps to optimise the immune system and help the skin fight free radicals which contribute to premature skin ageing.
Vitamin D deficiency is common due to lack of sun exposure as vitamin D is produced in our bodies in response to sunlight. Interestingly though, too much vitamin D and in turn too much sun exposure will contribute to and accelerate skin ageing, so a balance must be found. Overall Vitamin D can help to boost skin health, increase healthy collagen and elastin and help to fight acne and rosacea.
DIET TIP – Vitamin D is produced in response to the sun, so 10-15 minutes of direct sun exposure each day is essential (with SPF of course). There are only few natural sources of vitamin D including cod liver oil, cheese, egg yolks, salmon, tuna, and beef liver. Certain foods are often fortified with vitamin D such as orange juice and milk.
Maintaining a healthy balanced diet with daily sun exposure will allow optimal levels of vitamin D without the need for supplementation. Those with a true vitamin D deficiency can take supplements (cholecalciferol) but testing by your GP is recommenced prior to commencing one.
VITAMIN E
Vitamin E is also known as Tocopherol and is a fat soluble, heat-stable molecule that is a powerful antioxidant. It helps to protect against environmental factors and is essential in healthy skin and hair. Vitamin has very good tolerability with positive effects on the skin and no irritation. It has effects on improving skin immunity, acts as an anti-inflammatory, helps  to smoothe the skin surface, increases the moisture retaining capacity of the skin, accelerate healthy skin turn over and protect against harmful UV radiation. Vitamin E also protects the fibroblasts in the skin and increases enzyme effects which can help to prevent premature ageing and damage to DNA.
DIET TIP – Vitamin E is not produced within the body and needs to be included in our diet. It can be found in nuts, seeds, olive oil and avocado to name a few.

SKIN CARE TIP – Vitamin E is found in many common cosmeceutical products with varied concentrations (from 2-20%). A favourite product of mine that contains Vitamin E is Cosmedix Affirm Serum. This serum is enriched with vitamin E, resveratrol and age-defying biopeptides. Affirm works to visibly eliminate the appearance of environmental damage and improves the look of photodamaged skin for a firmer and healthier-looking complexion.

VITAMIN K
VItamin K is an important vitamin in beauty and skin health. It is required for the formation of proteins that maintain healthy skin cells and helps to improve the elasticity of blood vessels. Topical vitamin K can be found in a huge variety of skin treatments and products because it helps to heal the skin affected by acne, stretch marks, scarring, wounds, bruising and rosacea.
Vitamin K also plays a major role in blood clotting and in medicine and surgery can also be used to speed up skin healing and reduce bruising and swelling. The use of Vitamin K on the eye area can also help to provide a reduction in dark circles and puffiness. This is due to its effect on the fragile under eye capillaries.
DIET TIP –  Vitamin K is best obtained from dietary sources . It is found in green leafy vegetables especially kale and spinach. This form of vitamin K (K1) is absorbed by the liver and helps your blood to coagulate and prevent hardening of blood vessels. Other forms of vitamin K (K2) can be found in meat, eggs and fermented foods such as hard cheeses.

ACTIVE ACIDS
LACTIC ACID
Lactic acid is a natural alpha hydroxy acid derived from milk products. Lactic acid has the ability to gently clean and exfoliate the skin, hydrate, treat congestion and acne, brighten the skin and treat pigmentation. It also has the ability to promote collagen remodelling and skin renewal to fight the signs of ageing.
Lactic acid has a moisturising effect and can reduce transepidermal water loss (TEWL) through the increased production of the skin's natural fats and oils. As a result the protective barrier of the skin is maintained and the skin stays hydrated. Lactic acid also exfoliates by breaking the keratin bonds between skin cells and the pilosebaceous unit, effectively treating acne and giving the skin a more even tone and texture. Though its ability to increase cell turnover lactic acid can help to a reveal softer, younger looking complexion and improve the appearance of fine lines and wrinkles.
Lactic acid is generally less irritating than other AHAs making it the perfect ingredient for an at home exfoliant, moisturiser or an in clinic peel treatment.
SKIN CARE TIP – Lactic acid can be delivered to the skin in the form of cleansers, serums, lotions and creams as well as higher concentration chemical peels  Lactic acid medical peels are one of my favourite in clinic treatments to combat ageing, acne and to hydrate dry and dull skin.

Lactic acid peels are fantastic for those with sensitive skin, dehydrated skin or those who have not done a chemical peel before. They are also wonderful for oily and congested skin and more mature skin. An in clinic lactic peel ranges from 30%-70% in concentration. Generally lower percentages are used initially, gradually building up the strength of the peel to optimise results, while minimising down time. There is not a lot of downtime with lactic acid peels with some mild redness, skin flaking and dryness which usually resolves in 2-3 days.

My favourite cleanser containing Lactic Acid is Cosmedix Purity Clean which exfoliates the skin and helps to improve the look of uneven texture and discolouration. Combined with Tea Tree and Peppermint Oil this amazing cleanser restores the skin's balance and gives the skin a fresh feeling without over drying. 
SALICYLIC ACID
Salicylic acid is a beta hydroxy acid (BHA) and is primarily used to treat acne, congestion and work as an exfoliate in thick or hardened skin. Salicylic acid can also treat the visible signs of ageing when used at different concentrations. It can work to unclog pores and exfoliate deep within the pore as well as the skin surface. It is soluble in fat and oil which makes it a fantastic option for those with oily skin as it will rapidly penetrate.  
At concentrations less than 10% salicylic acid works by destroying the keratin bonds of the top layers of the skin without affecting deeper layers. It has also been thought that Salicylic acid can down regulate factors involved in bacterial replication which can reduce bacteria in acne. By breaking down the bonds that hold damaged and dead skin cells together, this promotes the removal of dead skin cells and help to promote sebum secretion. It is the buildup of sebum that can cause congestion, blackheads and acne and once the pore has been cleared new cell turnover occurs creating healthier and clearer skin.
Salicylic acid is also an anti-inflammatory and is well tolerated on the skin, it can be used to calm the redness and inflammation that is associated with acne.
Salicylic acid is available in a wide range of cosmetic concentrations from 0.0008 to 3% for the face and up to 10% plus for the body. Concentrations up to 2% are best for oil control and treatment of acne whereas concentrations of 10% or more can be used to treat hyperkeratosis of the skin, scales and warts.  Unfortunately those allergic to salicylates must avoid salicylic acid and there is risk of 'salicylism when used in excessively high doses.
SKIN CARE TIP – Although Salicylic acid is one of my preferred ingredients for in clinic medical peels (especially for acne and congestion), I cannot go past Ultraceuticals Ultra Clear Treatment Lotion.This benzoyl peroxide-free, multi-action treatment serum helps visibly improve skin affected by blemishes and congestion. The lotion combines both Salicylic and Mandelic acid which penetrate deep into pores and unblock them, dissolve first and oil and exfoliate the surface of the skin. It works to promote clearer skin and prevent future breakouts all without causing any dryness. It also contains anti antioxidant Clove Oil and skin-soothers (Vitamin E) Phosphate, Allantoin and Aloe Vera) to reduce redness, inflammation and calm the skin. 
GLYCOLIC ACID
Glycolic acid is the smallest of the alpha hydroxy acids (AHAs) and is derived from sugar cane . Due to its small size, glycolic acid can easily penetrate into the skin making it one of the most widely used AHAs in topical skin care and in-clinic peels. Glycolic acid is effective in treating fine lines, acne, blackheads, congestion, oily skin and dull complexions. When applied to the skin glycolic acid acts to break down the binding lipids and keratin bonds that hold the dead skin cells together, by weakening these bonds it allows the top layers of the skin to be exfoliated, exposing healthier skin cells. As a result the overall texture and appearance of the skin is improved.
Glycolic acid can be used in peels at concentrations from 20-70% whereas in skin care products concentrations area around 10-20%. The pH of the acid also determines the strength of the peel or product. At higher concentrations glycolic acid can treat many skin conditions such as sun damage, actinic keratosis, hyperkeratosis, seborrhoeic keratosis and severe acne. Lower concentrations work to gently exfoliate and reduce congestion, pigmentation and fine lines.   
SKIN CARE TIP – There are an abundance of products which contain glycolic acid at varying concentrations. The issue here is not with the glycolic acid itself, its with the other ingredients within the product. I have found many that are extremely irritating and work to over exfoliate the epidermis, impairing the protective barrier of the skin.

If you do not have congested or oily skin, or thickened hyperkeratotic skin then glycolic acid may not be necessary. Combined with other AHAs and soothing ingredients however it can be a staple in even the most sensitive skin care regime. Glycolic peels in-clinic are also very popular and very effective for acne treatment with a  gradual increase in peel concentration over 6-8 weeks. 
KOJIC ACID
Kojic acid is used as a skin lightening and brightening agent and is derived from a variety of different types of mushrooms. It works to inhibit melanin production and as a result is a common ingredient in skin depigmentation treatments including topical products and peels. Kojic acid results in a reduction in hyperpigmentation, sun spots, pigmented scars and melasma by reducing melanin production and lightening existing pigmentation. With regular use kojic acid will slow down and stop further pigment developing.
Kojic acid is found in prescription skin lightening agents and it a less irritating agent than the more aggressive hydroquinone. In concentrations less than 1% is is non-irritating on the skin and very safe to use. In higher concentrations kojic acid can cause contact dermatitis and irritation. However, the amount of kojic acid in most skincare products is usually not enough to trigger irritation, in higher strength products corticosteroids may be added.  
SKIN CARE TIP – Occasionally I will add kojic acid with tretinoin (prescription vitamin A) and hydroquinone as a high strength treatment for severe melasma. However a milder use of kojic acid in in the modified Jessner's peel which is a a combination peel of salicylic acid, resorcinol, lactic acid and Kojic acid.

By combining the AHA, BHA and resorcinol effects with kojic acid the skin can be resurfaced, exfoliated and lightened in the one treatment. The strength of this peel depends on the number of layers placed on the skin and can be from superficial to deep depending on the desired results. The deeper the peel, the greater the peeling effect and downtime. The peel works to stimulate the deeper layers of the skin resulting in new collagen production, removal of damaged skin cells, reduce melanin production and as a result can treat fine lines and wrinkles, sun damaged skin, melasma and hyperpigmentation.
AZELAIC ACID
Azelaic acid is a natural material produced from a yeast that lives on normal skin and can be derived from grains such as wheat, barley and rye. It is used in cosmetics as a lightening agent for pigmentation and as an effective treatment for mild to moderate acne. Azelaic acid acts as an antibacterial and can reduce the growth of P.acnes bacteria in the hair follicle, it causes exfoliation and shedding of dead and damaged skin cells and decreases congestion of the pores and is also a free radical scavenger and antioxidant so helps to reduce the inflammation associated with acne. Azelaic acid also acts as a lightening agent to treat hyperpigmentation, lighten sun spots and treat melasma. There is also evidence that Azelaic acid can treat the inflammation associated with rosacea.
SKIN CARE TIP – Azelaic acid can be used in both chemical peels and as an agent in skin care products. When used in skin care products it can be applied to the area affected by acne, pigmentation and rosacea.

My favourite anti-ageing and skin rejuvenation treatment is Mesoeclat by Mesoesthetic. This staged process involves a specialised solution with one of its active ingredients being Azelaic acid. Combined with Salicyic acid this solution works to control the proliferation of bacterial skin flora and reduces the concentration of free fatty acids, which are comedogenic and pro-inflammatory.  The solution has a peeling action on the horny layer of the epidermis, stimulating cell renewal and helping reduce imperfections with a high level of tolerance. Following treatment the skin is brighter with a visible improvement in skin texture.
MANDELIC ACID
Mandelic acid is an alpha hydroxy acid (AHA) derived from almonds. It has a larger molecular structure than glycolic acid meaning it takes longer to penetrate into the skin's surface. As a result of this however, it is generally much less irritating than glycolic acid and can be tolerated on very sensitive skin. Mandelic acid works to exfoliate and remove dead skin cells from the stratum corneum rapidly accelerating cell turnover and improving the appearance of fine lines and wrinkles.
It is also an excellent treatment for acne, much like the other AHAs it  controls sebum production, cleanses the skin of oil, residue and unclogs pores helping to treat acne. It also has antibacterial properties making it an excellent choice of all types of acne, including cystic acne. However due to its molecular size, mandelic acid can be absorbed into the sebaceous glands, where the potential exists to treat oily and acne prone skin with greater benefit.
Overall mandelic acid can improve the appearance of pores, refine the texture and tone of the skin and give a slow. With continued use it can repair sun damaged skin and improve the appearance of pigmentation due to its inhibition of melanin synthesis.
SKIN CARE TIP – Mandelic acid is one of my favourite medical skin peels for acne prone skin and also a powerful ingredient in depigmentation peels. Ultraceuticals have a wonderful in clinic Mandelic acid peel but these peels can also be combined with other ingredients such as lactic acid and salicylic acid, specially in the treatment of acne and pigmentation.

The Ultraceutical Vita-CLEAR Mandelic peel is used to to combat the symptoms of acne, hyperpigmentation and minimise the appearance of melasma, fine lines and wrinkles. During the treatment itself, you may feel a slight tingling, but no pain. The peel also has a minimal physical peeling effect, rather than producing a lot of physical peeling, Mandelic Acid encourages the skin's own regenerative functions. It is suitable for use on most skin types, and is safe for women during pregnancy .