I am frequently contacted in regard to how to become a cosmetic nurse and what the job entails. I love being able to assist potential up and coming injectors with their questions, as it is incredibly difficult to find any information in the traditional means.
So, if you would love to know more about a day in the life of Nurse Lili, then pour that coffee and let me take you on my adventure.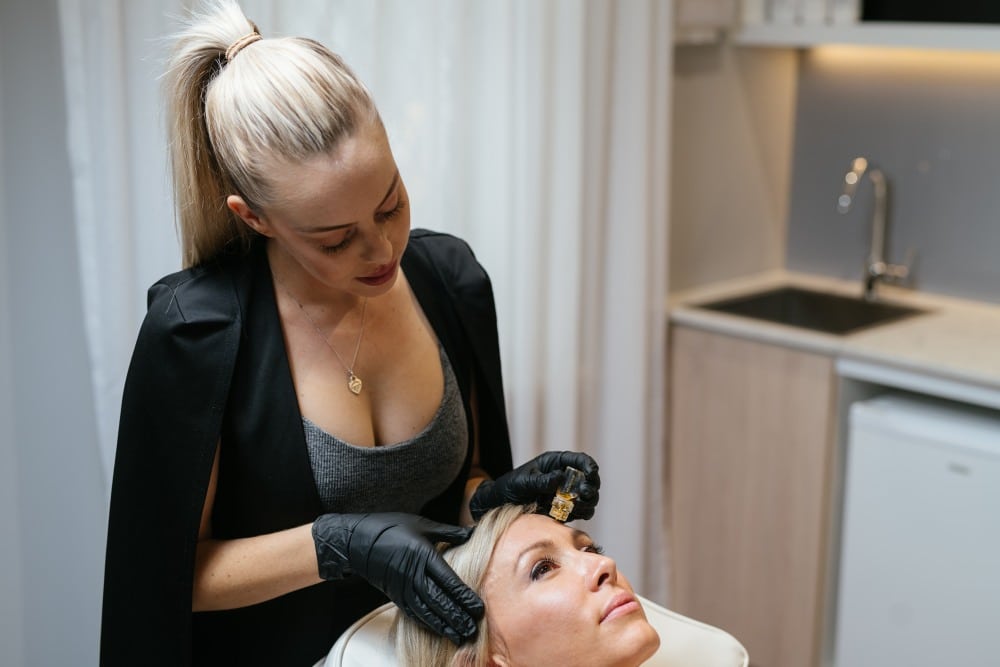 My day of course, starts with an iced latte and either listening to a podcast about how to be a #girlboss or a true crime series, otherwise, I will have a dance playlist on loud enough to tune out my voice… let's just say I have many talents, but singing is not one of those.
As I arrive to work, the clinic coordinators are usually already there, preparing the clinic to the 5-star standard that you see. I am a complete disruption to their preparation as I tend to just follow them around talking.
By now my coffee has kicked in and it is showtime. I start by looking over my schedule for the day to ensure that I am prepared for all appointments with the appropriate stock and time allocations. I then proceed to clean down the treatment chair and bench. Although this is thoroughly done at the end of the day, I do like to start the day with everything fresh and clean.
My first patient will now be arriving, I strut down to the client seating area and usher my patient into the treatment room. Most of my patients I have previously seen (although I also love my newbies), so we often begin by having a catch up on what has been happening in their lives since I last saw them.
I feel it is important to have a connection with my patients and this also helps us to attain a trusting relationship in which I am also able to assess the most appropriate treatments for their personal aesthetic.
After our catch-up, we discuss any medical changes and what their treatment goal for the day is, creating a plan ensuring to discuss the cost and risks. If this is the first time undertaking this treatment, we will also go through the consent forms and attain a script from our beautiful YL doctors.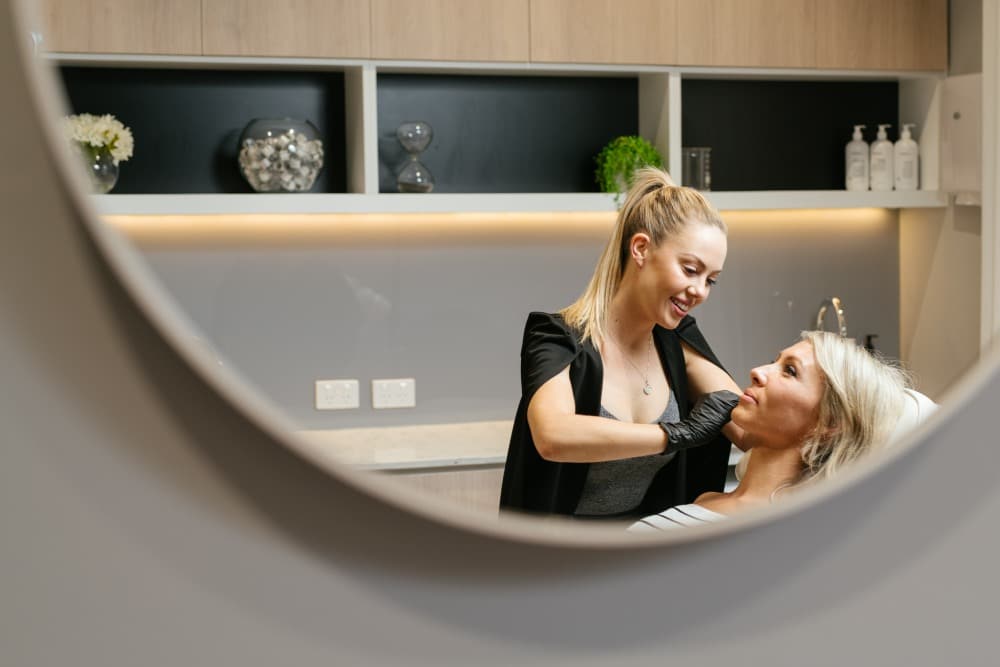 It is now time for what patients perceive as the worst part of treatment… photo time! I promise you, this is not to post your face all over social media, unless you have consented to this. We do however require this stage as part of your treatment to allow us to attain a baseline and monitor your progress. We store your images on a secure drive to which only we have access.
Now the magic can begin, I will now begin to prepare my equipment and products for the treatment, ensuring to numb any areas where appropriate, all the while continuing the educate or gossip with my patient (I promise I really do more than spend my day chatting Dr Kate).
Let's get started! I try to make all treatments as comfortable as possible and have a variety of distraction techniques which I implement. Throughout treatment, particularly filler, I am monitoring for any signs of an adverse event to ensure that prompt treatment is given if required. Once treatment is completed, I discuss all aftercare thoroughly and make sure that my patient is feeling okay. If the patient has undertaken filler, then I will hand them the mirror so that they are able to see their results.
Always be aware with filler that this is not the final result, as swelling is often present.
Those patients who have undertaken anti-wrinkle treatment unfortunately will not see their results taking effect for about 5-7 days (although the wait often makes this feel longer).
I usher my patient to the Clinic Coordinators who are absolute goddesses; their attentiveness is second to none. They already have the correct invoice displayed, have collected any at-home products that my patients require and are prepared to schedule the next required appointment. As many of my appointments book quickly, most of my patients schedule for their next treatment now to ensure they do not miss out.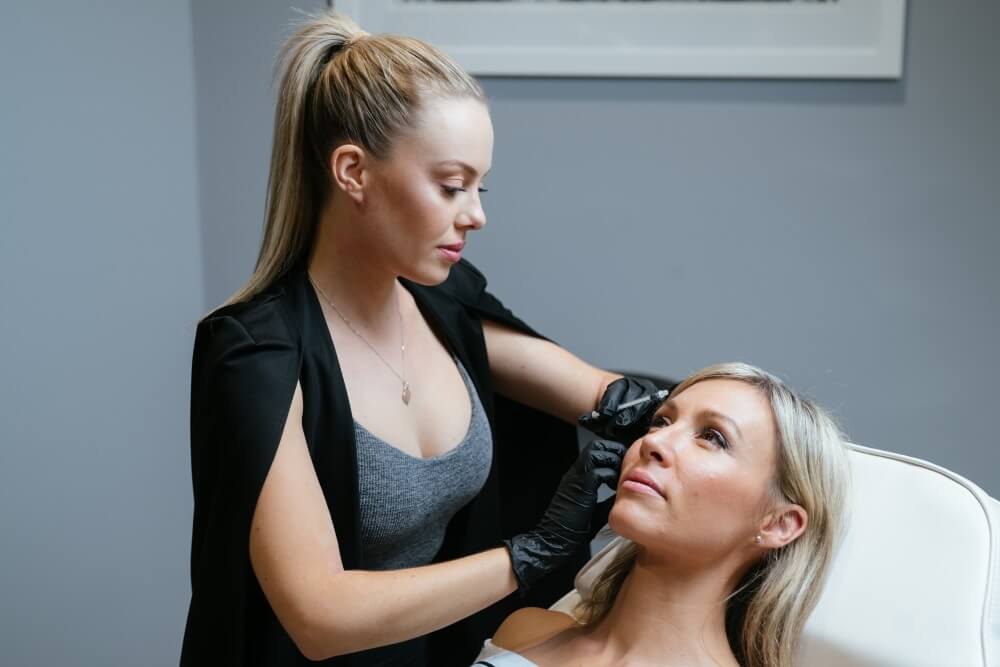 I have completed the appointment with a client, therefore I discard any rubbish and sharps appropriately and clean down the room and equipment. I complete my notes regarding the patient's treatment ensuring to note any changes to dosage or placement medical changes and saving all images that were taken to their secure files.
Once the day has come to an end, it is time to commence the clinic shutdown process. I begin with ensuring that all notes, scripts and images have been completed and saved. I conduct a thorough clean down of the treatment room and begin to restock all of my drawers with the consumables that I have used for the day.
After I have completed this shutdown process, it is now time to bother the other staff members with my talking and if I am feeling a little bit like a brat, I will ask one of our incredible dermal therapists to take off my makeup for me… who doesn't want some extra love after a long day at work?
It is pretty clear that the day in the life of a cosmetic nurse is an exceptionally social job, which comes with the incredible responsibility of helping clients feel their best at all stages and ages of their life. As you have all heard me say before, I love my job. I truly have the best job in the world.
Love always, Nurse Lili xoxo