What inspired you to become a Cosmetic Registered Nurse?
I have always wanted a career that allows me to help others, and growing up I also always loved art and science.
Being a Cosmetic Registered Nurse has allowed me to combine my love for both art and science, to help improve my client's aesthetic goals and restore structure to the face. It is so rewarding and really pleasing when you see the results first-hand, and how they improve the client's psyche and confidence.
This industry is constantly evolving. I love that it gives me the opportunity to continue studying and learning about the anatomy of the face, and how certain structures influence other components of the face.
What was the most challenging part of your training?
Particularly when I first started injecting, I wanted to get straight into it and be able to treat the whole face right away.
At times I found it difficult to be patient, but I have learnt the importance of really understanding the anatomy of the face. There is a process in terms of knowing which areas to treat first, to provide support and structure, and then you can move on to treat other areas of the face that will then add volume.
You can't just jump straight into it, and inject anywhere, with any product.
Looking back, I am so glad that I learnt this, because now it is all that I say to my clients. I find I'm teaching them to be patient and educating them of the importance of working in stages, rather than having everything done in one session.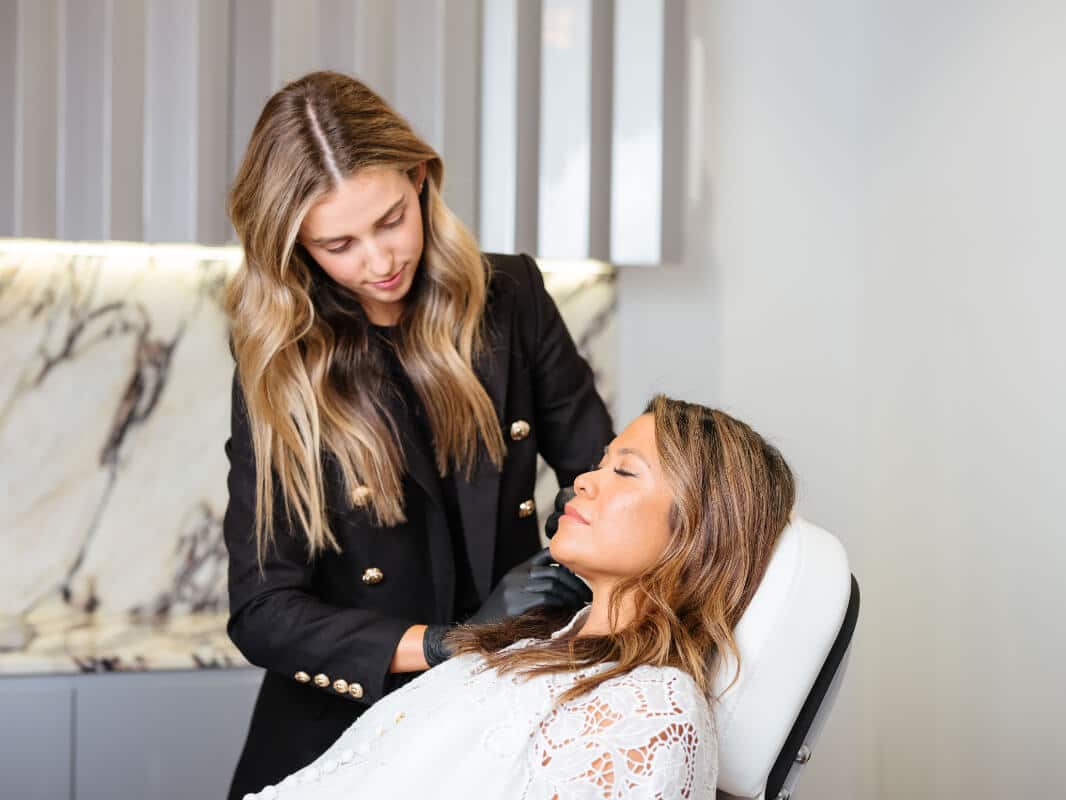 What is your approach to cosmetic injectables?
I would definitely have to say, my approach is more on the subtle or natural side of things.
I enjoy focusing on rebalancing the face to restore structure and harmony. Rather than enhancing just one feature, I prefer to work with the whole face.
It's easy to fixate on one feature that we feel needs improvement, and we want it fixed as soon as possible. This is where I enjoy, once identifying the cause of the concern, educating my clients on the treatment options and the importance of having patience with these things sometimes.
From here we can come to a mutual agreement on the solution that is going to best benefit them long-term. Rather than just treating it as a quick fix, I prefer to tailor a treatment plan for them over a period of time.
What do you love the most about being a Cosmetic Registered Nurse?
Improving client confidence is such a rewarding experience. As I mentioned earlier, there is something so special about seeing your client's psyche and confidence improve almost immediately post-treatment.
I do also love educating my clients about the effects a poor diet, environmental stress, and poor gut health can have on our skin. Being a Cosmetic Registered Nurse allows me to provide this education and leave my clients feeling empowered to make positive changes. Then they can really look after their own gut and skin health.
It's important to understand that your skincare regime doesn't have to be a 10 step process, just simply cleansing, hydrating and protecting the skin is a great start.
What is your favourite injectable concern to treat and why?
My favourite concern to treat is the general volume loss many clients face with ageing.
As we age, one of the first areas to lose volume is the fat pads under our cheeks and lateral mid-face. As a result, there is loss of support to the mid and lower face creating laxity and hollowing under the eyes, flattening of the cheeks, heaviness through the nasolabial folds, sagging or fullness to the jawline and jowls.
By simply adding filler to the cheeks and replacing this volume loss, it provides immediate structure and lift to the whole lower face. From here, we can focus on treating other areas to restore fullness and enhance the natural contours of the face.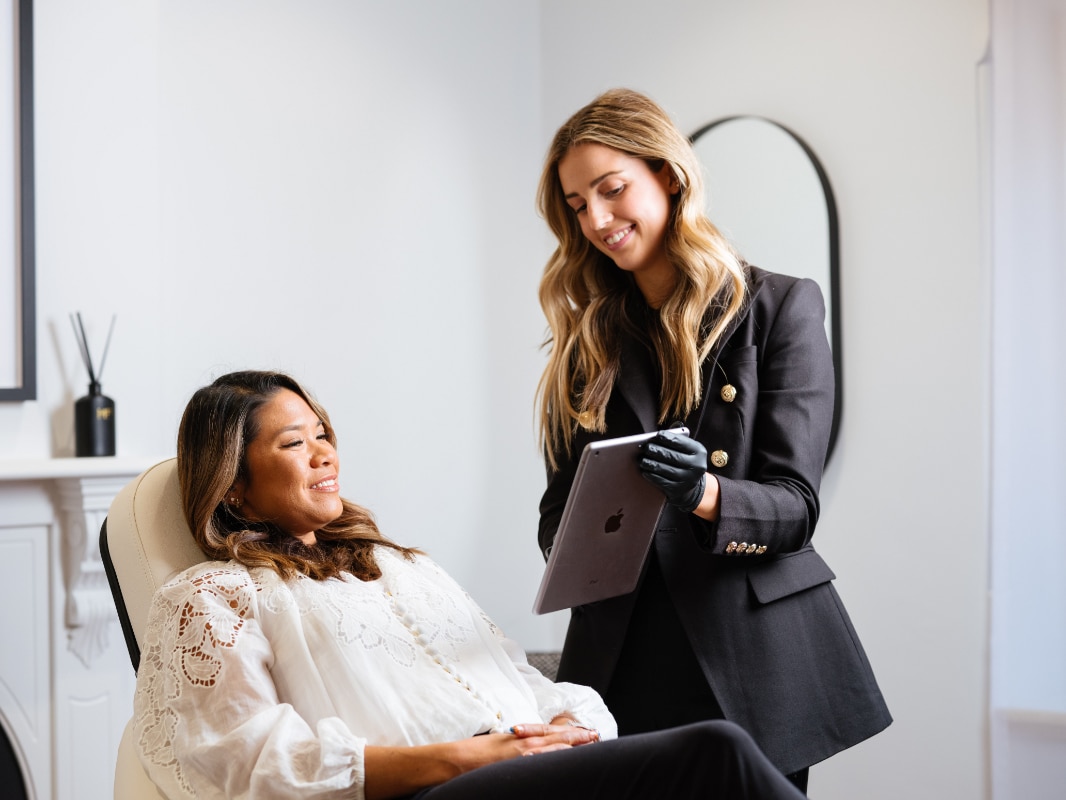 What is your favourite treatment to perform?
Dermal filler would definitely have to be a favourite of mine. I love spreading it over multiple areas of the face, rather than focusing on one feature. This enhances multiple areas in a subtle way, to create a beautiful lift and restore harmony in the face.
It's so much fun playing with the natural contours of the face and with light and shadows.
When filler is injected in the right places, it's incredible to see what a difference it can make to that client's appearance.
What are your favourite products to use on your skin?
Most mornings I will cleanse using the UltraMD Ultimate Brightening Foaming Cleanser. A little bit of this goes a long way! With niacinamide and panthenol, it is both brightening and soothing for the skin. And it has a beautiful fresh zesty scent to it.
Next, I'll use the PCA HA boosting serum which is great for hydration, followed by the SkinCeuticals Silymarin CF (Vitamin C) Serum. This one was a recent addition to my routine, and I'm obsessed! I have really noticed an obvious improvement in my skin tone, I feel brighter and tighter with this on.
I will then use the Ultraceuticals Ultimate Bio-Repair Moisturiser which I find very gentle on my skin, followed by SPF.

At night time, I will always double cleanse starting with the Cosmedix Purity Solution Cleanser. This is a great one to cleanse with first because the oil consistency means it is fat-soluble, so it is great for removing sunscreen, makeup, oil and dirt from the day.
I'll then follow this up with the UtraMD Ultimate Brightening Foaming Cleanser again, and apply the Cosmedix Simply Brilliant Serum, which is great for brightening, but also contains pigment inhibitors and salicylic acid, which helps to reduce breakouts and pore size.
The Cosmedix Serum 16 is my Vitamin A (anti-ageing) component, this one I'll only use twice a week, as it can cause minor irritation. What this one does as it increases cell turnover, collagen production, and reduces fine lines.
Lastly, I'll apply the PCA Hyaluronic Acid Night Mask. This is a beautiful night cream scented with an essential lavender oil blend, which leaves the skin feeling really soft, hydrated and plump.
What treatments have you had this year? How can we get skin just like yours?
I am currently undergoing a course of Deep Sea Peels and I am loving the results! It is a treatment that does easily intimidate a lot of clients because, let's admit, it's not the most comfortable facial. However, the results are amazing! It's particularly great for those with pigmentation, melasma, skin texture irregularities and enlarged pores.
I did try BBL, and wow — I loved it! I'll definitely be getting that done again.
The hardest part is actually finding the time to get these treatments done, but an easy, relaxing treatment I try to get as often as possible is laying under the LED Healite. It is great for calming the skin, reducing any irritation, inflammation or redness. The UVB wavelengths also help fight p-acnes bacteria and keep any nasty breakouts at bay.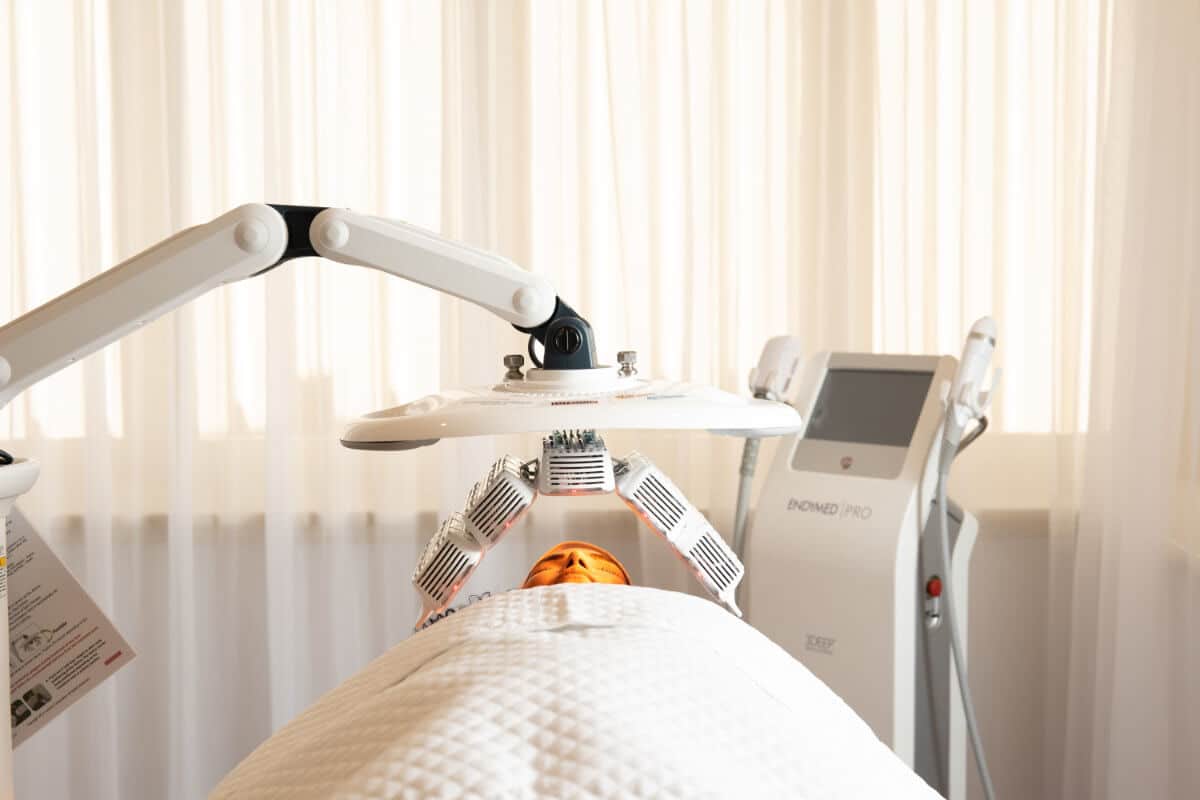 What is your favourite thing to do outside of work?
On the weekends I have off work, I love getting down south. The beautiful coastal and bush walks, late lunching at a winery and sitting by the fire at night reading a good book are definitely a few of my favourite things.
In general day to day life though, I'm an early riser; you'll find me starting my day with meditation and a Pilates or Yoga class. In the evenings, I'm often enjoying time with my loved ones and devouring a block of roast hazelnut or almond chocolate (more often than I'd like to admit haha).
What is your favourite part of working at Youth Lab?
The team. I am so incredibly grateful to work with such an amazing team. It's not often you find a job with such a genuinely amazing group of people to work with every day. I feel truly blessed.
What treatment do you see becoming popular in 2021?
The PDO Mono Rejuvenation Threads are definitely a growing phenomenon at the moment. It's such a fun treatment to perform as well!
What is the one piece of skin advice you wish all of your clients would follow?
SPF every day! I know you have heard it a thousand times, but you are going to hear it again. We can undergo these beautiful treatments and invest so much time and money into our skin, but this can all easily be undone by the effects of sun exposure and UV damage. SPF is a must.
Isabelle x