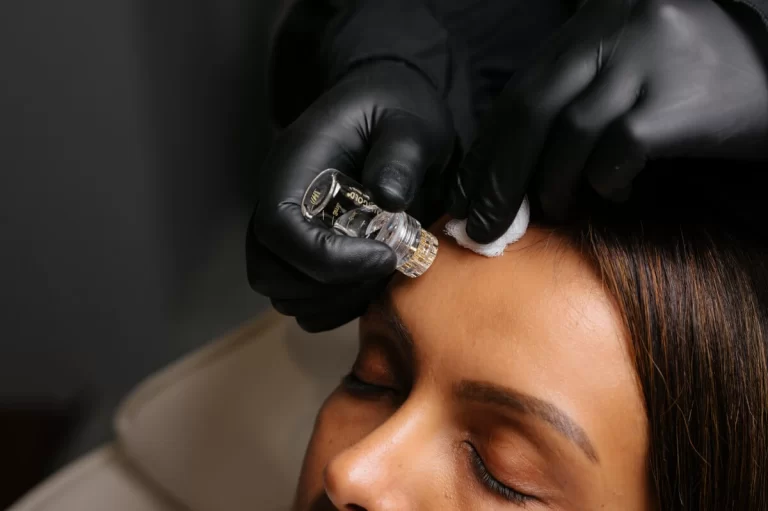 Aquagold Fine Touch is a patented gold metal microneedle delivery system, designed to deliver custom cocktail solutions into the skin much like mesotherapy.
The Aquagold needles deliver active ingredients to a depth of 600 microns, which is the ideal depth for maximal action of the solutions. The needles are finer than a human hair, resulting in a painless treatment with no down time unlike traditional skin needling.
The treatment delivers custom made mesotherapy solutions, anti-wrinkle injections, dermal fillers and active cosmeceutical ingredients that aim to improve the quality of the skin, encourage cellular regeneration and provide an immediate tightening and luminous effect.
Mesotherapy cocktail solutions are tailored to each individual and at Youth Lab, we personalise treatments based on concerns and areas to be treated. Each of our medical-grade Aqua Gold Fine Touch Facial treatments will utilise anti-wrinkle injections and dermal fillers, which when injected in small amounts into the skin will result in tightening, reduced pore size and a more refined appearance. The treatment is also safe to perform in very sensitive areas such as close to the eyes.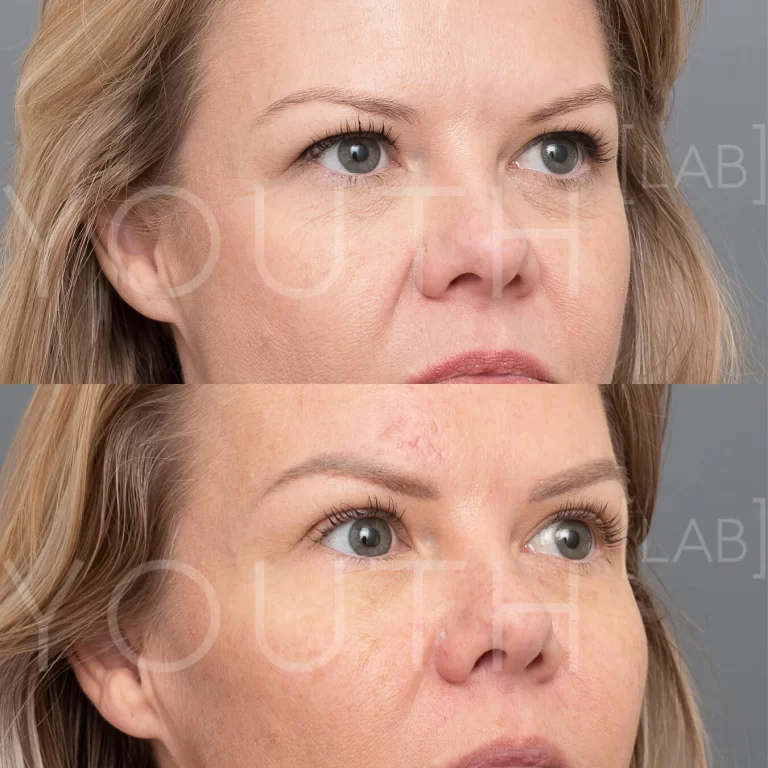 The choice of cocktail ingredients is endless, and we utilise our Mesoesthetic range of mesotherapy solutions in addition to neuromodulators (anti-wrinkle injections), dermal fillers and skin boosters. 
The results of the Aquagold Fine Touch treatment include:
Reduced appearance of pores – this is due to the microdroplets of neuromodulators (anti-wrinkle injections) which are delivered into the dermis (not the muscle as with normal use). Instead of acting as a muscle relaxant, it works to reduce oil and sweat production and can cause a physical shrinking of the pores.

 *Pore size reduction is temporary and will return to "normal" once the neuromodulator wears off

Smoother skin and reduction in fine lines due to micro dermal filler injections and micro neuromodulator injections

Improved appearance of superficial scars when combined with dermal filler


Overall skin rejuvenation due to our mesotherapy solutions

Facial tightening effect when using our facial tightening or mesopeptide solutions

Brightened skin when combined with pigment inhibitors

Prolonged results of regular anti-wrinkle injections with our specialised Mesotox solution

Enhanced results of other treatments such as BBL, radiofrequency and peels.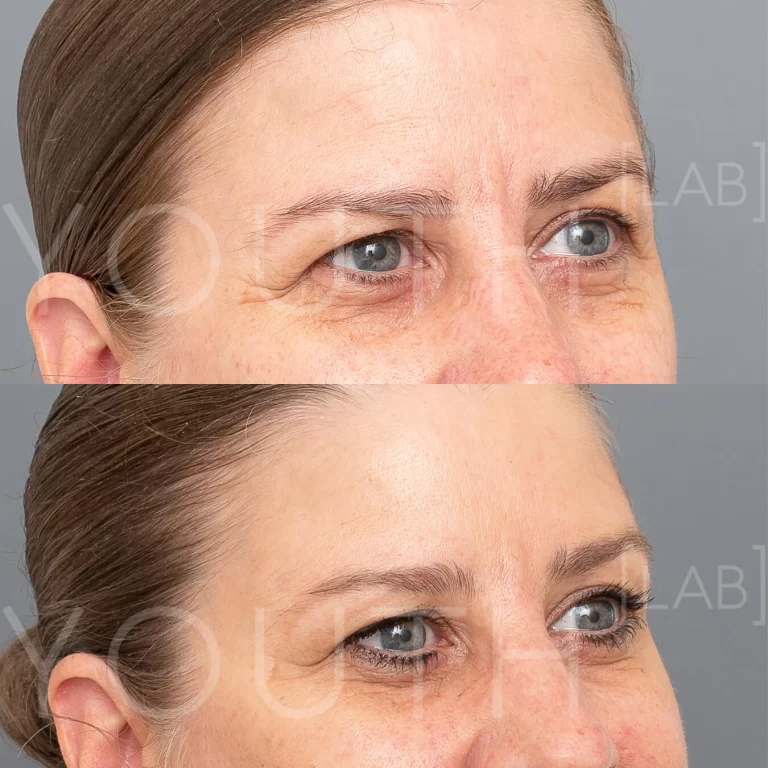 The Aquagold Fine Touch is gaining popularity in Australia due to its celebrity endorsements and huge following in the USA.
We are proud to be one of only a few clinics offering this treatment since 2018 and the FIRST clinic in Perth to offer this treatment. Our practitioners are the most experienced in delivering the Aquagold Fine Touch in Perth.
Our practitioners also use this system in our mesotherapy facials with the addition of active vitamins, antioxidants and serums aimed at different skin concerns.