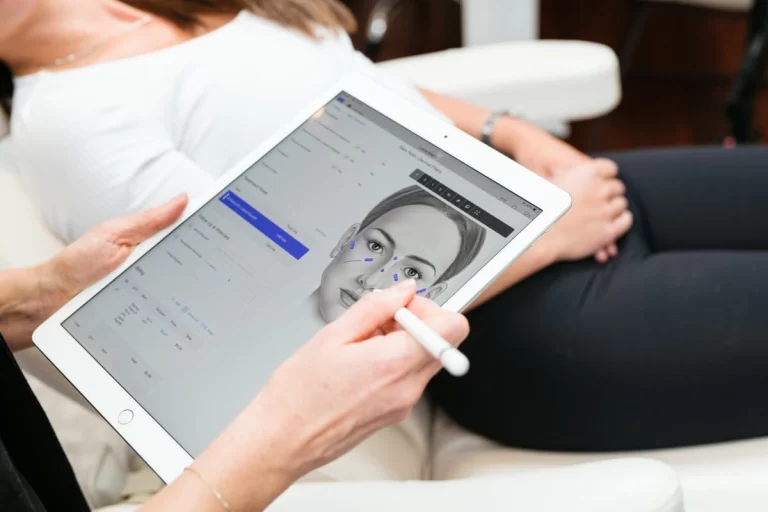 As part of the ageing process the skin loses its elasticity and collagen production declines resulting in thinner and sagging skin.
In addition there is a loss and shrinkage of the fat pads of the face, resorption of the bones of the face and loss of elasticity and support of the ligaments. These changes all contribute to the ageing face.
The 8 point lift, or liquid facelift can help to combat these signs and help to slow down the ageing process. The 8 point lift is a non-invasive and subtle rejuvenation procedure which treats the face as a whole. This results in a natural look with facial features working in harmony with one another.
The 8 point lift involves the injection of small amounts of a temporary dermal filler. The filler is strategically placed in areas of the face where significant volume loss has occurred. This then adds support and volume to the skin resulting in a visible lift.
By using specifically identified injection points at precise anatomical landmarks, the 8 point lift can deliver consistent results by supporting the facial ligaments and skin. Further filler can also be injected into areas of the face requiring further volume replacement for a total rejuvenation.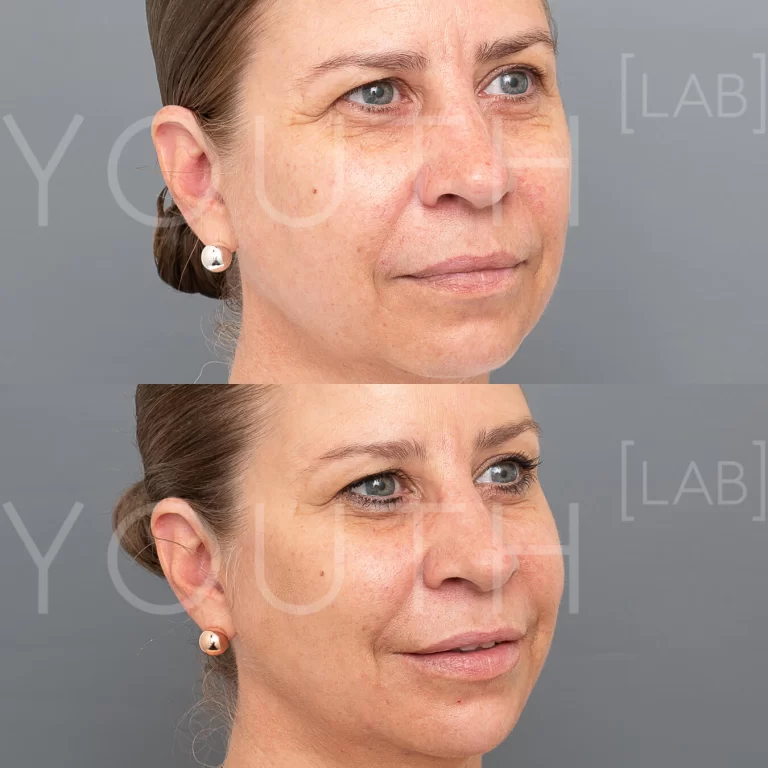 The 8 point lift was developed by world renowned facial plastic surgeon Dr Mauricio De Maio.
The 8 point lift  technique is based on the model of injecting dermal filler into 8 specific points in the face for ultimate lift of the facial tissues. This is a guide to treatment and many patients may not require injection in all of these areas.
Each treatment is ultimately individualised and placement of the dermal filler is determined according to an individual's needs. The end result is a total facial rejuvenation without the downtime or risks associated with surgery.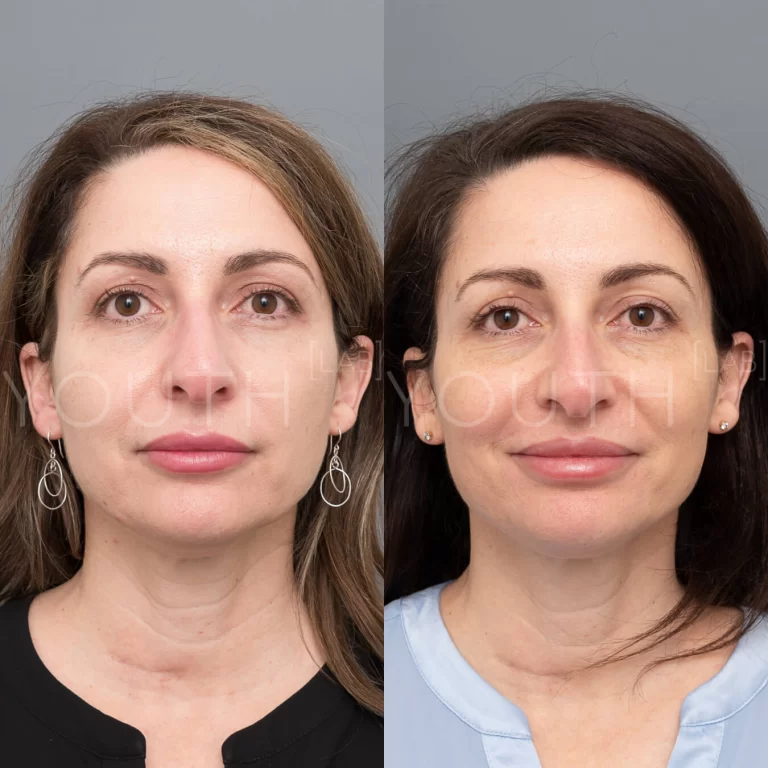 The addition of muscle relaxant injections to the dermal filler results in a further enhanced look with long lasting results.
Muscle relaxing injections add the effect of softening wrinkles preventing further development of lines and wrinkles. An 8 point lift or liquid facelift can help address multiple concerns.
Including but not limited to:
Flattening of the cheeks and loss of cheek contour
Bags or hollows under the eyes
Nose to mouth lines (nasolabial folds)
Marionette lines and oral commissures
Jowls and sagging lower face
Loss of jawline and jaw contour
Temple volume loss and wrinkles around the eyes
The results of the 8 point lift can last from 12-18 months depending on the type and amount of dermal filler used.