When the wise woman Rihanna said "shine bright like a diamond" we all sang proudly, but how on earth do we do that?… Cue the AquaGold treatment.
The AquaGold Fine Touch treatment is the latest to the Australian market, and it has certainly been making its mark since 2018 when Youth Lab became the first company to introduce it from the states **sassy hair flick**.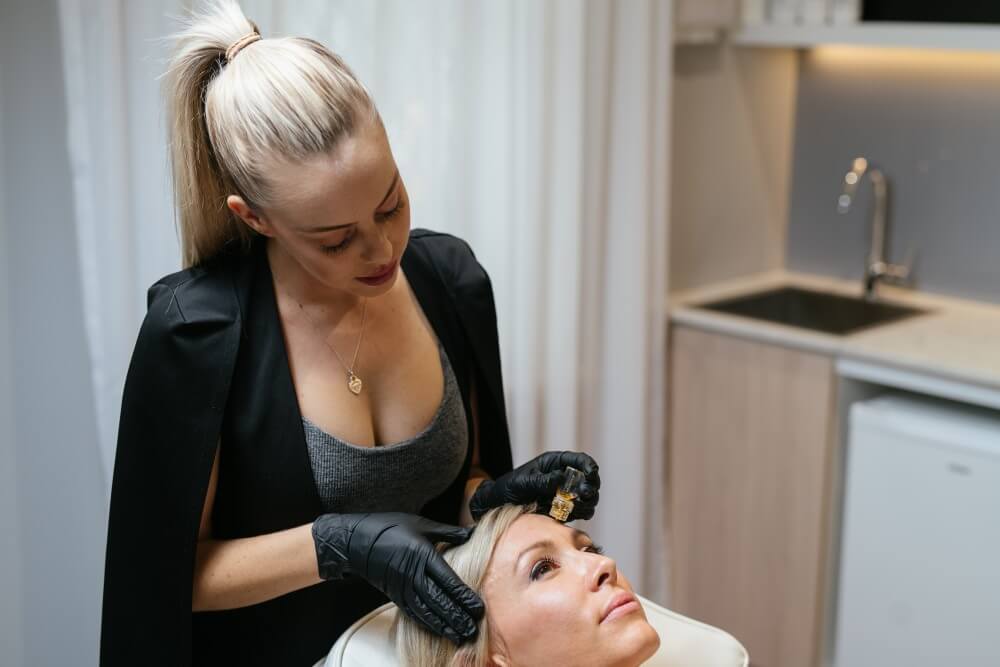 The treatment has been influential into the market due to the very minimal down time that is associated. I do advise clients that they may experience slight erythema to the skin (pinkness) however this will generally resolve within a few hours. Depending on the cocktail that is agreed upon this can also cause purging of the skin and slight dryness. How ever after about 4 days post treatment the AquaGold effect will begin where your skin will look refined and airbrushed.
The small device uses a combination of about 20 gold plated microneedles which are thinner than a human hair to penetrate the skin to cause micro channels for the infusion of the personalised cocktail to take on the desired effect.
Why are the microneedles made from gold plated surgical grade stainless steel? Firstly, because girl you are worth it and secondly because this perfect combination allows for the strength in such a fine needle and the pure gold plating prevents irritation or allergic reactions. Our skin can be a little cranky with us if we are poking needles into it, so it is always best to ensure this is done with medical grade equipment.
Although it is advertised as pain free, I would personally adjust this to 'relatively pain free'.
I do find on the areas where more fat pads are present such as the cheeks it is pain free but around the eyes and the forehead where it is boney I find it to have a slight sting to it. I know I will be glowing in about 4 days so I am happy to bear it, beauty is pain after all.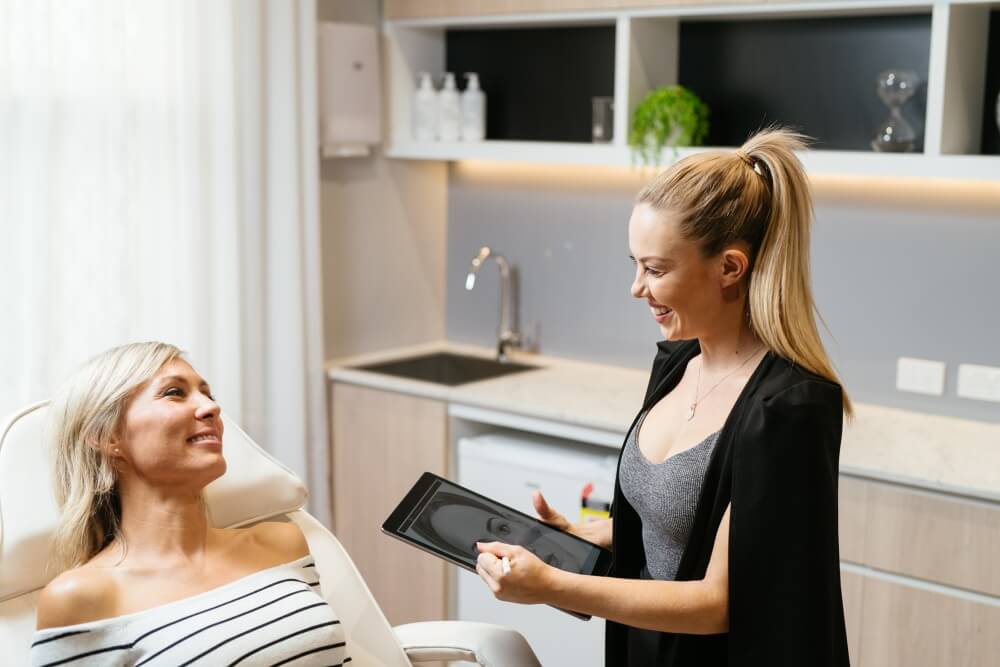 What's In The Cocktail?
Well, step into my Lab (pun intended). We have an array of products that we can use to help with concerns.
Anti Wrinkle Product
Due to the strict advertising regulations within Australia we are not able to state the name of the brand of anti-wrinkle product, it is like the "Voldemort" of the injecting world, you know, that which cannot be named – but with way better magic.
Although we are not penetrating deep enough to stop muscle movement, which the product is usually used for, it does have a range of other benefits of use.
– Reduce sweating of the area
– Tightening of pores
– Reduce oil production to the area
– Assist in the reduction of fine lines and wrinkles.
Dermal Filler
Another magical product. Dermal Filler is made up of a naturally occurring molecule within our body that holds 100 times its own weight in water, which is why it is so perfect for plumping volume depleted areas. So although again it is not being injected into the normal planes within the face, it is still incredibly effective within the skin.
– Adding hydration to the skin due to the molecular makeup of the product.
– Assists with refining uneven texture.
– Allows skin to look more plump.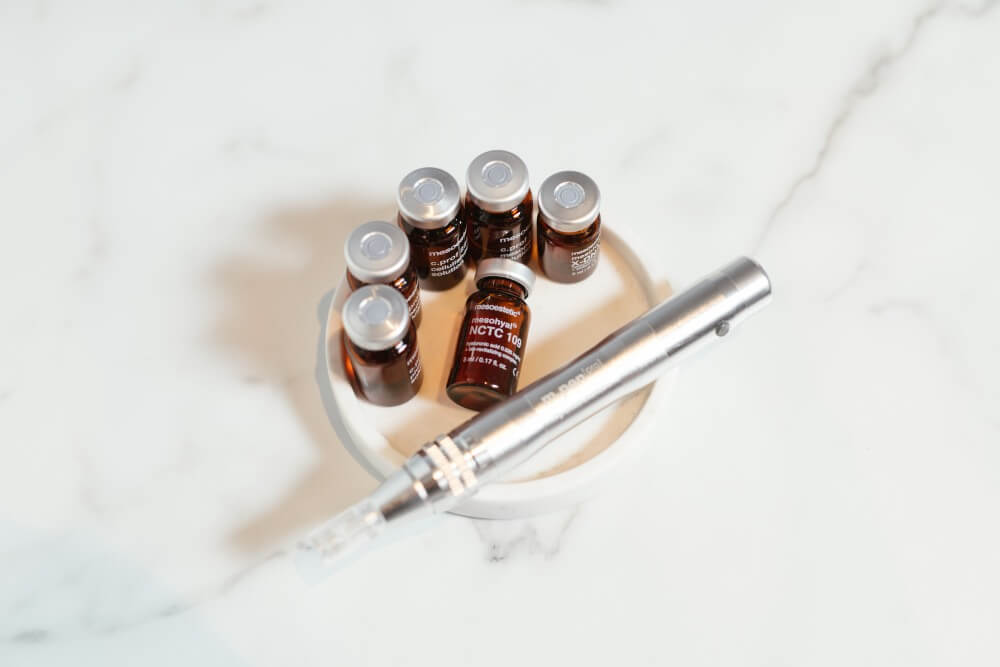 Meso Infusion
This is where we can really personalise the treatment to your concerns. The Mesoesthetic solutions are used in a wide range of our treatments due to their effectiveness in achieving results.
We will consult with you prior to the treatment to attain what your concerns are to ensure that that the cocktail makes you sparkle.
Some of the serums that can be infused are, but not limited to;
– Pigmentation
Assists with blocking the melanocytes which cause the production of melanin (pigmentation) within the skin.
– Mesotox
Adding to the effects of the Anti wrinkle product, by assisting with decreasing the visible fine lines and wrinkles.
– Peptide solution
Used to add protection to the skin to help strengthen the skins barrier from external irritants. Can also be effecting for plumping and thickening of the skin.
– Centella
Stimulates the production of collagen within the skin to improve the cellular turnover to allow for the fresh, plump cells to come to the surface.
– Glycolic Acid
Great for those clients who suffer with break outs. The ingredient Glycolic Acid is used for treatment of acne and congested skin to draw out underlying congestion therefore allowing the skin to be more refined.
– Vitamin C
This is a very commonly used antioxidant ingredient for protection and brightening of the skin. Vitamin C is also great for UV protection.
This is one of my favourite treatments, not only because you look so fabulous afterwards but also because we are being able to tailor this to so many concerns it is suitable to almost everyone.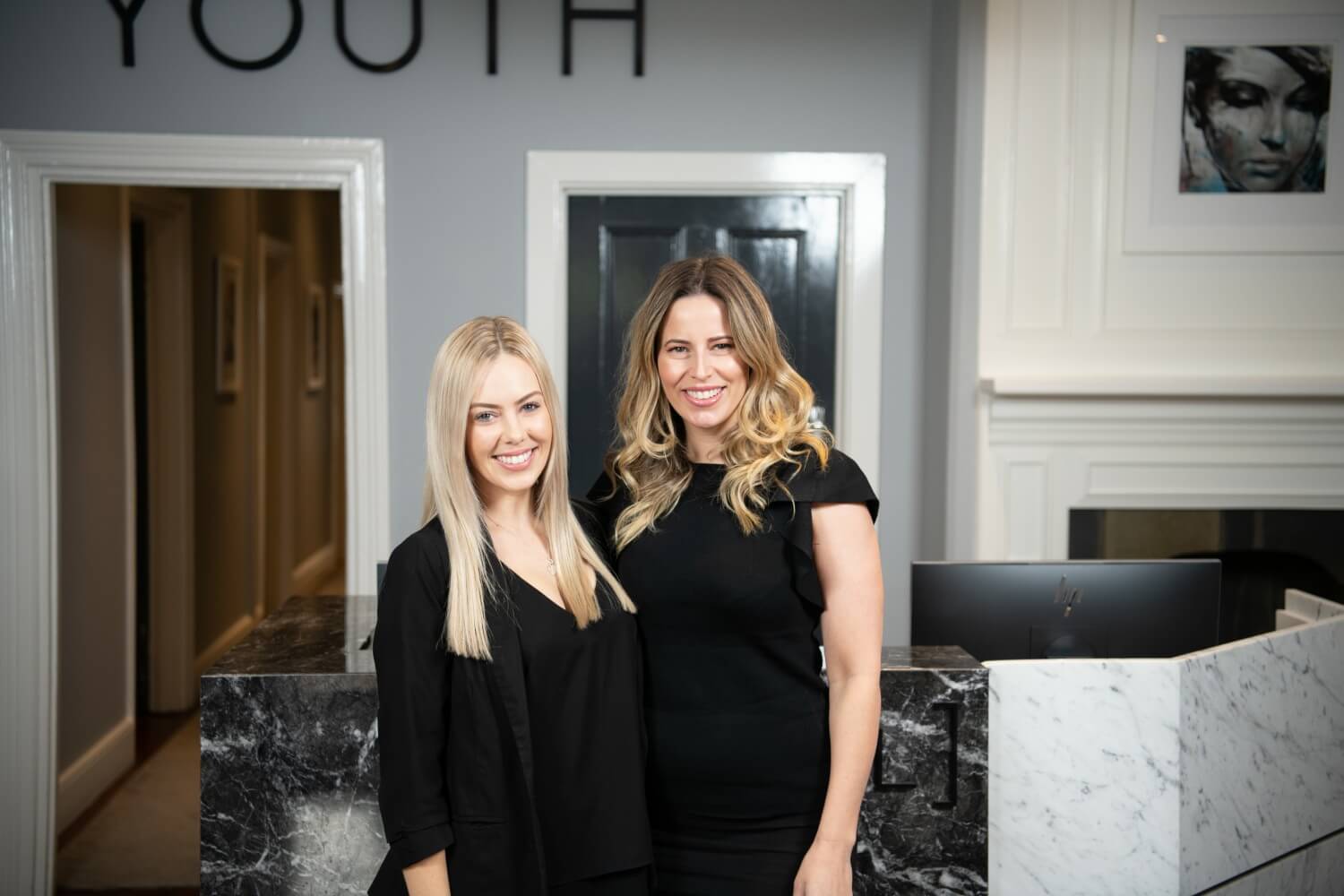 So Lili, Who Gets Left Out Of The Party?
Sorry to all my pregnant and breast feeding mummas, this one will have to go on the wish list and can be your reward for creating a human (Don't worry you can glow from some of our other treatments, see Reyenna's Pregnancy Skin Care Tips here).
Also, those with any recent or active infections, you will need to concentrate on healing first before I will do any form of treatment on you, this is for your own safety and to make sure your results aren't compromised – I'm doing this for your own good, I promise!
So now that I have answered the question that has been bothering you since 2012 you can use your AquaGold treatment to shine.
Lili x