What do Exosomes treat? What are some benefits of Exosomes?
At Youth Lab, we are pride ourselves on providing a curated treatment menu selected by our Medical Director, Dr Kate Jameson. Every time a new treatment joins our offering, you can be sure that it's been selected by Dr Kate and the team based on real, results-based science.
On that note, we are proud to introduce Exomide, a revolutionary skin (and scalp!) care product that harnesses the cutting-edge power of exosome therapy. Originating in South Korea, this innovative approach employs nanosized vesicles known as exosomes, secreted by stem cells. These exosomes are naturally equipped with essential molecular information that fosters remarkable cell-to-cell communication and regeneration.
By delivering stem cell-derived exosomes directly to the skin and scalp, we can provide targeted rejuvenation that goes beyond traditional skincare.
Do Exosomes work for skin rejuvenation?
Exosome therapy is not merely a buzzword; it is a science-backed treatment that holds significant benefits for skin and hair health. These minuscule vesicles are secreted by stem cells and act as messengers, facilitating vital information transfer within the body. This communication plays a crucial role in regulating cellular activities and promoting the body's natural healing processes.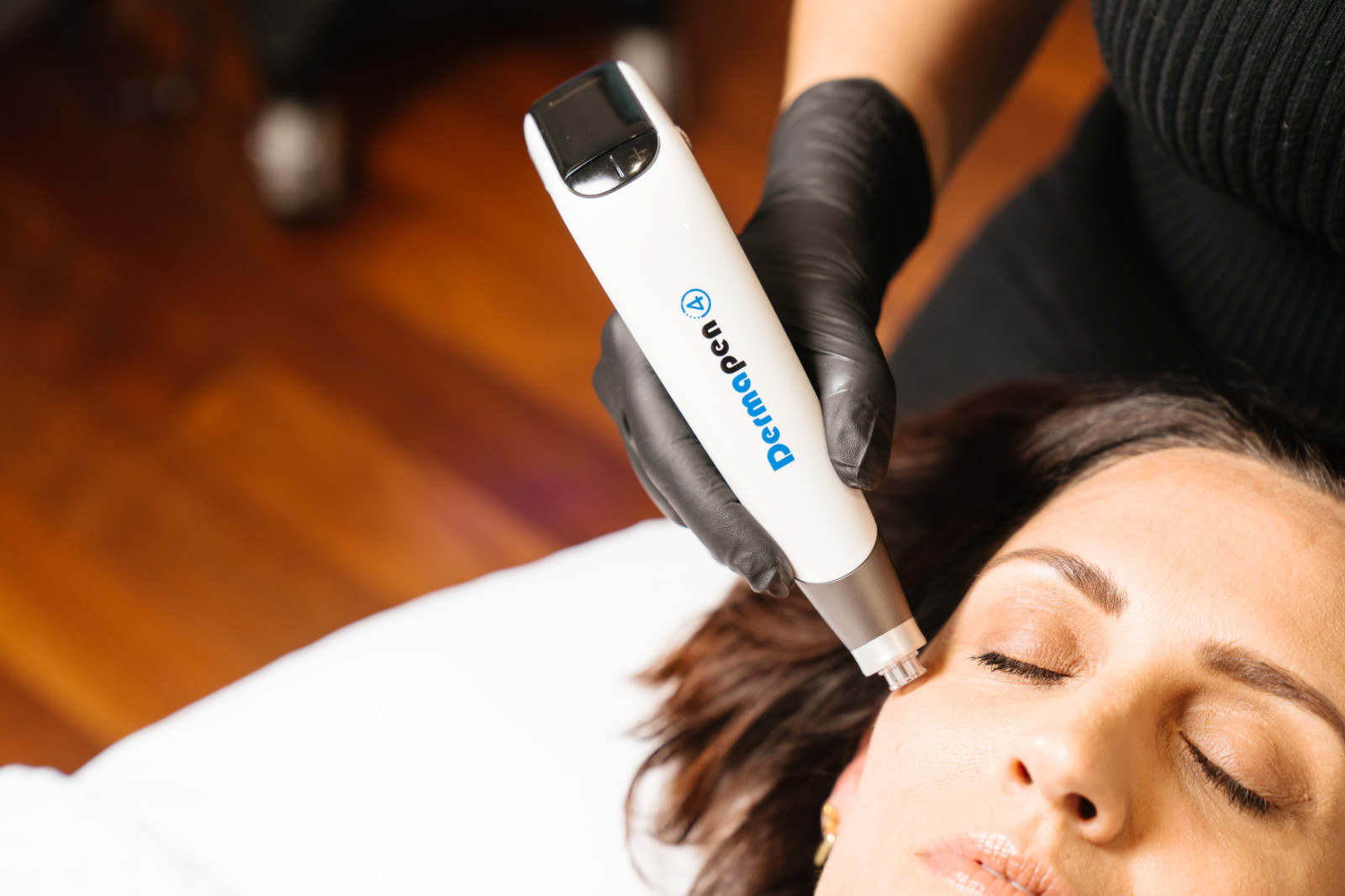 The benefits of Exosome Therapy for your skin
This innovative treatment can offer a range of benefits:
Increased skin elasticity. Exomide's exosome therapy can work in harmony with your skin, promoting a more youthful and elastic appearance.
Heightened collagen production. Collagen is the cornerstone of healthy, firm skin. Exomide's therapy can stimulate collagen production, effectively reducing the signs of aging.
Reduced wrinkles and tighter pores. Exomide can minimise the appearance of wrinkles and pores, providing you with a smoother and more refined complexion.
Improved pigment. For individuals dealing with pigmentation issues, Exomide offers a solution by promoting even-toned skin.
Enhanced skin texture. The therapy contributes to the refinement of skin texture, giving you a healthier and more radiant complexion.
Quicker healing. Exomide's improved the healing process of controlled wounds. Through exosome therapy, Exomide may accelerate the recovery of damaged skin.
Hair restoration.Exomide is a powerful treatment to facilitate the restoration of hair in areas of concern.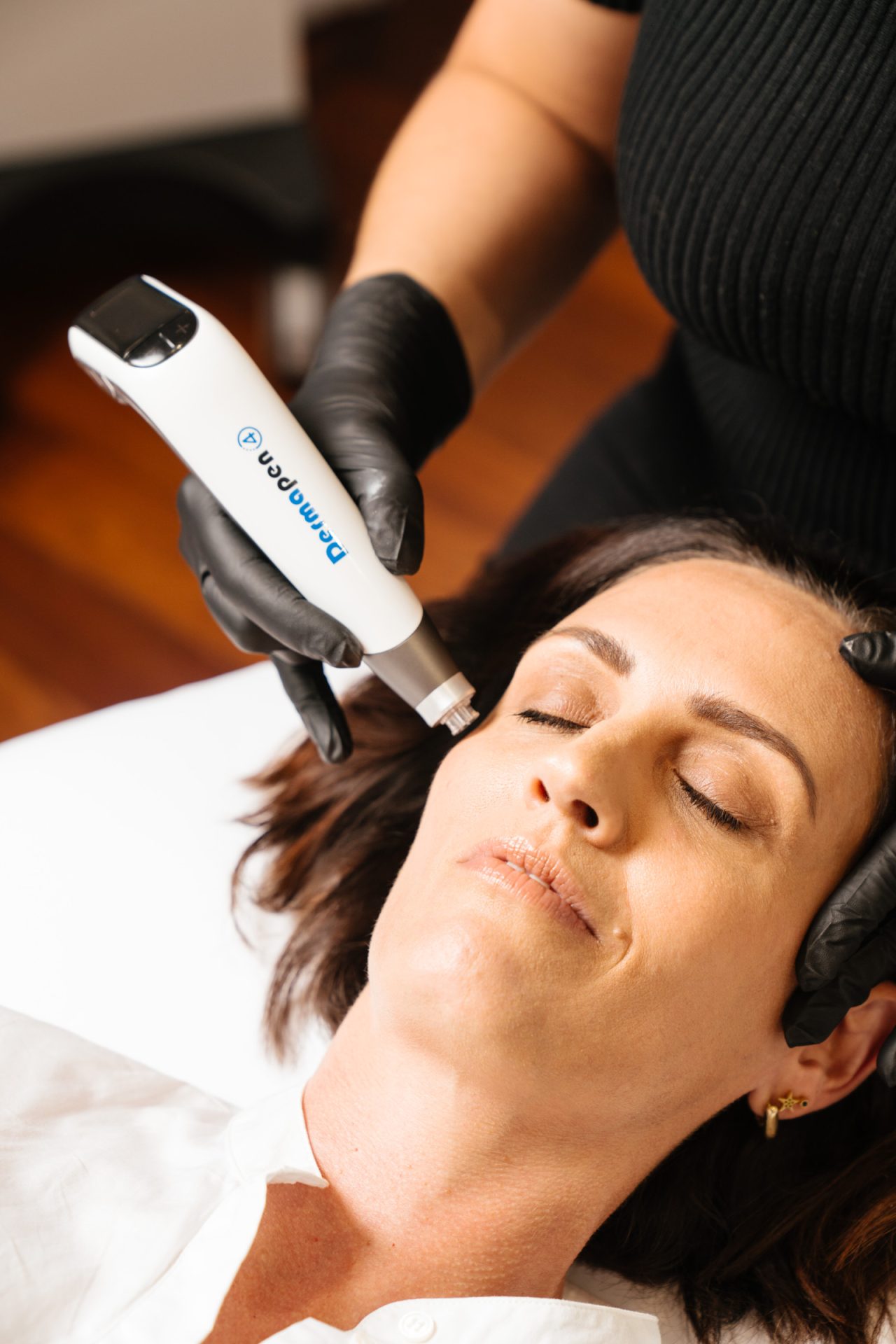 Exosomes for scarring
Exosome therapy offers a fresh approach to scar removal, delivering therapeutic agents directly to the affected area. This stimulates the production of new collagen and elastin, effectively reducing the appearance of scars. The therapy can be applied directly to scars or injected, depending on the nature of the scar. In clinical studies, exosome therapy has proven both safe and effective for scar reduction.
Exosomes for pigmentation
Exosomes facilitate the transfer of melanin-producing enzymes between cells, enabling melanin production. They can also stimulate the migration of melanocytes to where pigment production is needed, potentially revolutionising the treatment of skin disorders related to pigmentation.
Book your first Exosome treatment
With promising applications in anti-aging, scar removal, pigmentation regulation, and various skincare concerns, exosome therapy represents a powerful and versatile tool in the world of cosmetics and skincare. As research continues to uncover the full extent of its capabilities, we are excited to offer our clients an innovative path to healthier and more radiant skin and hair.
LAUNCH SPECIAL – Exosome Microneedling Facial $399 (Save $200)
Available at all Youth Lab Clinics with any member of our Dermal Team.
Special available until December 23rd 2023.