What inspired you to become a dermal clinician?
My own personal struggle with acne as a teenager is what spiked my interest in skin science. I always wanted to know what was happening on a deeper level and never completely trusted the supposed hype when reading about skin product's "life-changing" claims.
Over time, I became interested in the science behind skin and skincare and enjoyed being able to really understand not just the changes on the surface level of the skin, but the changes on the inside.
What was the most challenging part of your training?
Juggling studies and being a responsible adult! I decided a little later than most of my friends to head to University.
Coming from a beauty & hair background, I was required to undertake bridging studies in order to start university. I took night classes for 18months and then worked full time throughout my also full time science degree. I am now the queen of calendar blocking.
What do you love most about being a dermal clinician?
I love working with other passionate, great minds to find the best treatments for clients and then taking my clients on that journey.
I love the ability to use high-grade medical devices and lasers to see results.
What is your favourite skin concern to treat and why?
Given my own personal struggle with acne, I find this a very rewarding journey to take with a client. It can be a challenging and frustrating process and not one individual is the same.
I also really love treating photodamage (sun damage), as this can be really satisfying to see the changes.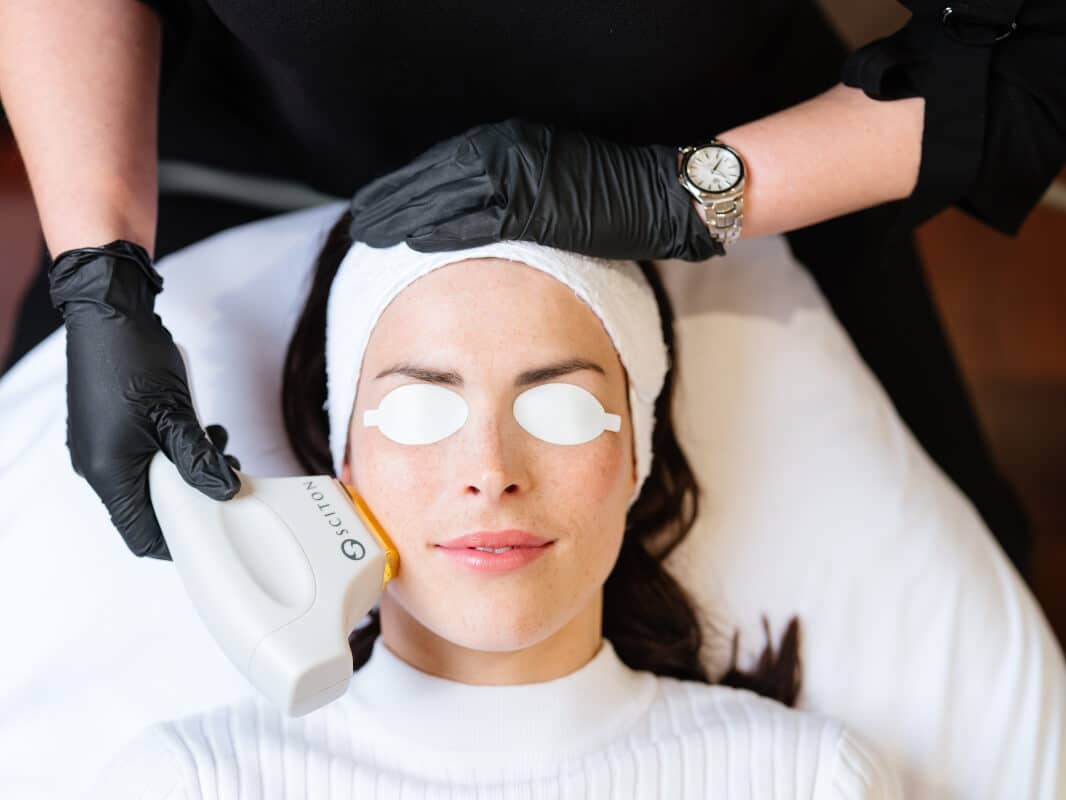 What is your favourite treatment to perform?
Do I really have to pick just one? I have so many! I am a big fan of treatment stacking, so at the moment I am really loving the combination of BBL and HALO resurfacing or BBL and Skin Needling. The results are amazing and we can target so many different aspects and concerns of the skin, so you see a total skin rejuvenation.
What products are you using at the moment?
My current morning routine includes :
Cosmedix Benefit Cleanse
PCA Hydration Booster
UltraMD C15 Firming Serum
Mesoestetic DNA Radiance
Mesoestetic Mineral Matt SPF
This sounds a lot but I get this done in less than 2 minutes.
My night routine includes :
Cosmedix Purity Solution Oil Cleanser – I LOVE how this melts away my makeup and waterproof mascara
Cosmedix Benefit Cleanse
PCA Hydration Booster
I alternate between PCA Brightening 0.5% Retinol, Mesoestetic Brightening Peel Booster Gel and DNA Radiance Night Repair.
In winter I love the addition of oils, so I add the Cosmedix Remedy Oil to my night routine before my moisturiser. We have the heaters going regularly and I like to feel super glowy in the morning.
What treatments have you had done this year? How can we get skin just like yours?
During the warmer weather, I stick to monthly vitamin c peels or Hydrafacials and take the opportunity to have a Healite LED whenever I can.
Heading into winter I really ramped up my routine and began a series of BBL corrective treatmenys, deep sea resurfacing peels and TCA cross treatment of a few old but stubborn atrophic scars. My current plan is all designed to keep my natural red freckles at bay and continue stimulating collagen, as I have started to notice some changes like early jowls!
Before her maternity leave, RN Lili also performed dermal filler treatment to my cheeks, chin and jawline which I like to have every 2 years or so to target those deeper changes and to balance my proportions. In addition, I also receive a light sprinkle of preventative anti-wrinkle injections every 4-6 months to my frown and recently adding crows feet area.
I am also a really terrible teeth grinder, so I also have anti-wrinkle injections into my masseter muscles to relax those to prevent headaches.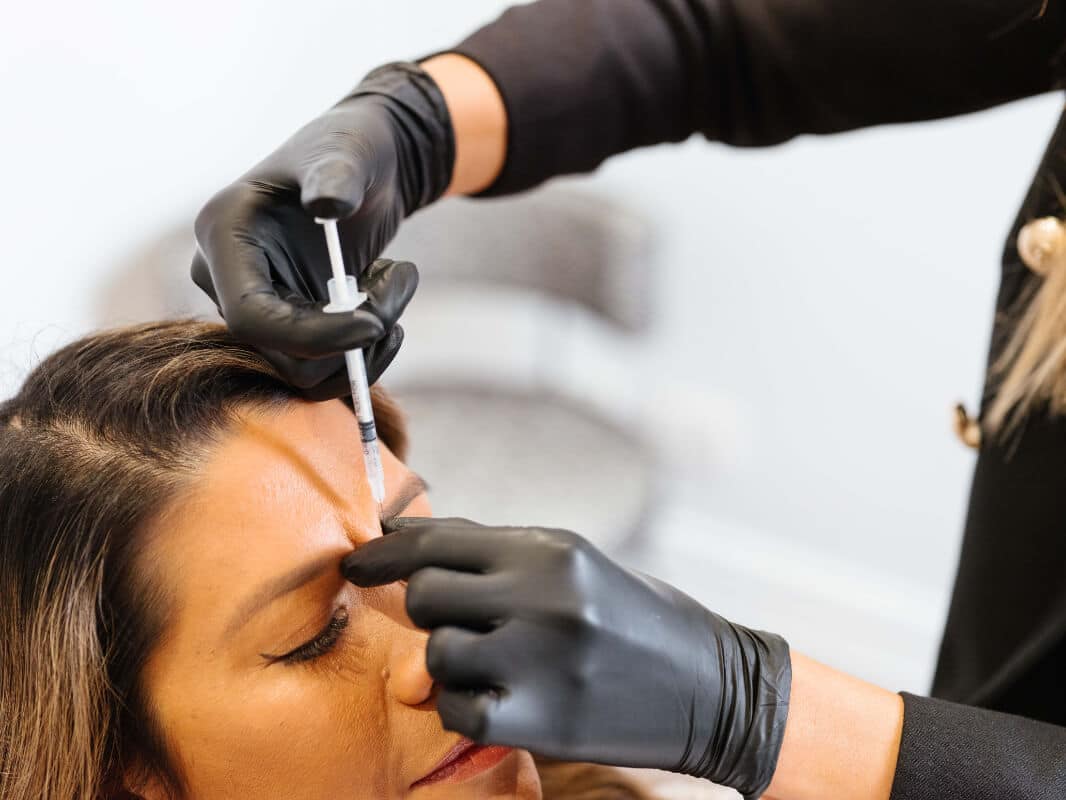 What is your favourite thing to do outside of work?
I have a very active kelpie and we love going hiking and on very long walks – I try to explore a new trail every weekend.
My fiancee and I also love a good Sunday market, so we have also been heading to different ones all over Perth as a Sunday morning outing. Markets always have the best breaky food trucks.
What is your favourite part of working at Youth Lab?
I love the collaborative nature of the Youth Lab team. Everyone is invested in achieving the best they can for their clients and I have found working alongside really experienced nurses, doctors and other dermal professionals has been so satisfying. We can all put our heads together!
What treatment do you see becoming popular in 2021?
Deep sea peels are becoming really popular as an alternative to intensive laser treatments and as always BBL is a winner.
What is the one piece of skin advice you wish all your clients would follow?
Sunscreen no matter what – rain, hail or shine! And even if it is simple, keep a regular skin health routine that focuses on good quality, effective ingredients.
Savannah x