The Beauty Chef is one of our favourite brands at Youth Lab — and with good reason. Not only do The Beauty Chef's signature brown bottles and white jars take pride of place in our skincare store, but our clients also receive a refreshing Inner Beauty Boost Elixir at the conclusion of every dermal treatment.
As a proud member of the Dermal Team at Youth Lab, I'm always striving for optimal results for my clients. This means a combination of in-clinic treatments, at-home skincare, and inner skin support. The Beauty Chef's products perfectly complement the results-based treatments you visit us for at Youth Lab by supporting your inner health with consistent use. It's all about nourishing your skin from within.
You might have heard about the connection between the gut and other aspects of our well-being. It's well-documented that there is a direct link between the state of our gut health and the condition of our skin. Gut inflammation can show on your complexion and lead to concerns like acne, skin sensitivity, and even premature ageing in the long run.
The Beauty Chef specialises in powders and elixirs containing only the highest-quality ingredients, which have been hand-selected for their beauty and health benefits. These formulations contain pre and pro-biotics, which work to nourish your gut, improving your skin health and luminosity.
So, with so many supplements on the market, why does Youth Lab stock The Beauty Chef over all other options? The Beauty Chef's trademarked bio-fermented "Floraculture" creates a natural probiotic that allows bacteria to break down the potent antioxidant ingredients. This makes those nutrients easier for your body to absorb, separating The Beauty Chef's range from the rest of the market.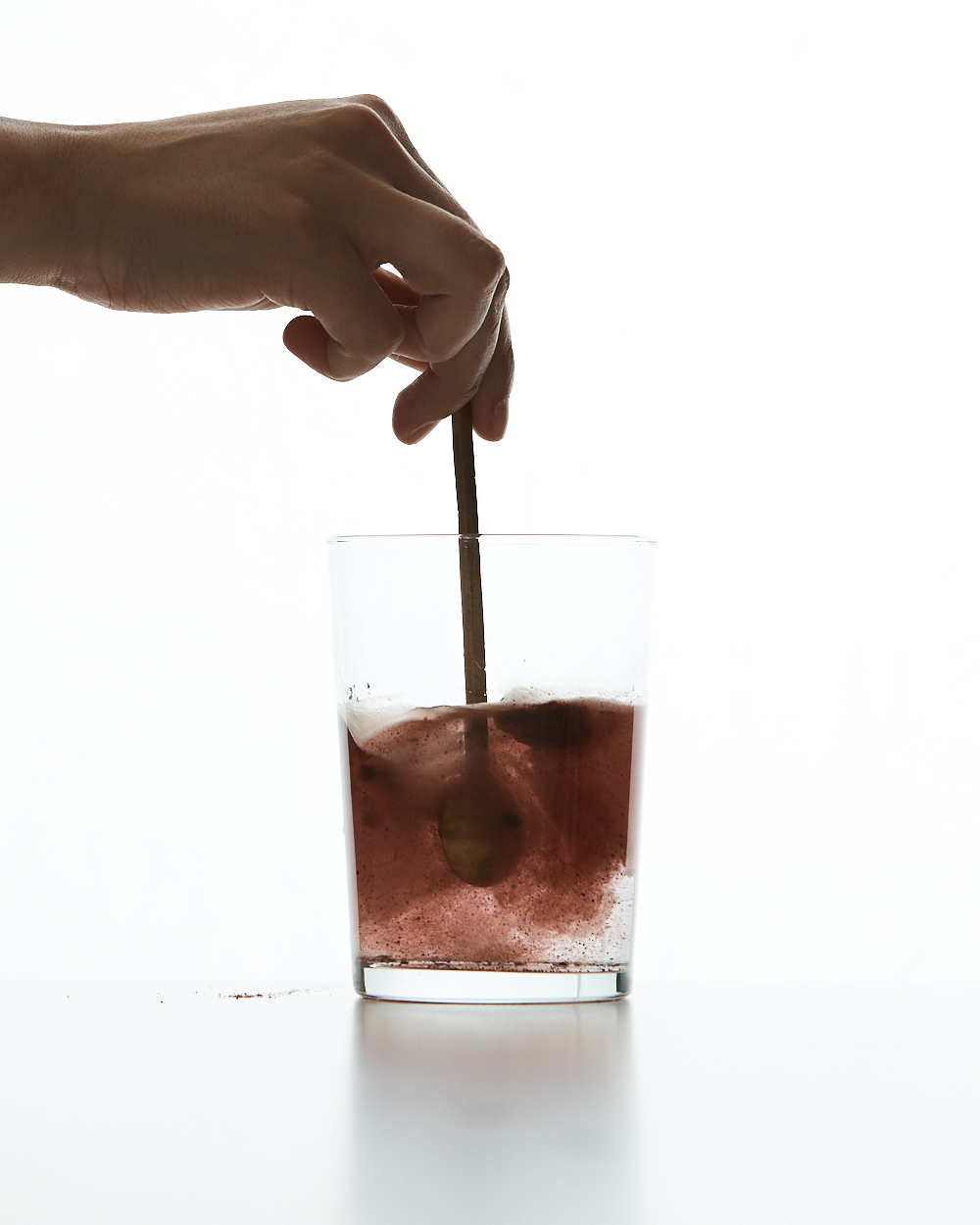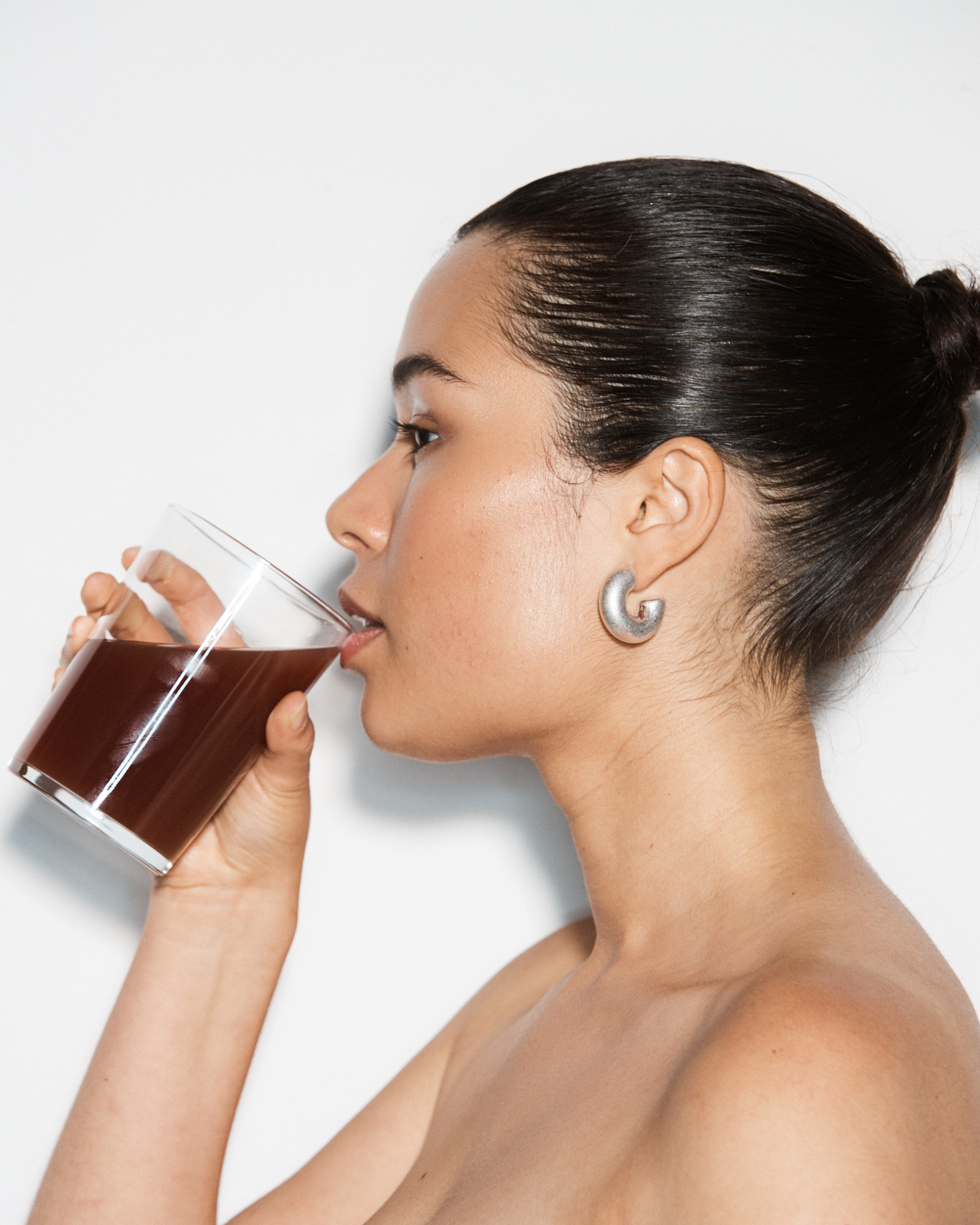 Glow Beauty Powder
Let's start with the cult classic pink powder. This formulation kicks off the day for virtually every Youth Lab team member. Glow Beauty Powder has a huge following, making it one of the most popular inner health products on the market.
Well suited to any skin type, Beauty Chef's Glow is the perfect all-rounder product containing vitamins A, B and C, as well as zinc, prebiotics and probiotics. It has a myriad of benefits for your overall health and, specifically, for the skin. This should be in your cart if you're looking for glowing skin, better digestion, boosted immunity, increased collagen production, and healthy nails and hair.
I recommend Glow for all of my clients. It's the ideal complement to a treatment plan for any skin concern; however, the zinc and vitamin-laden formula is especially useful for those struggling with acne, rosacea or irritable skin.
As if that wasn't enough, Glow is also very versatile. Personally, my favourite way to have my daily Glow is it include it in my morning smoothie, but you can also mix it into yoghurt or even add it to your granola recipe!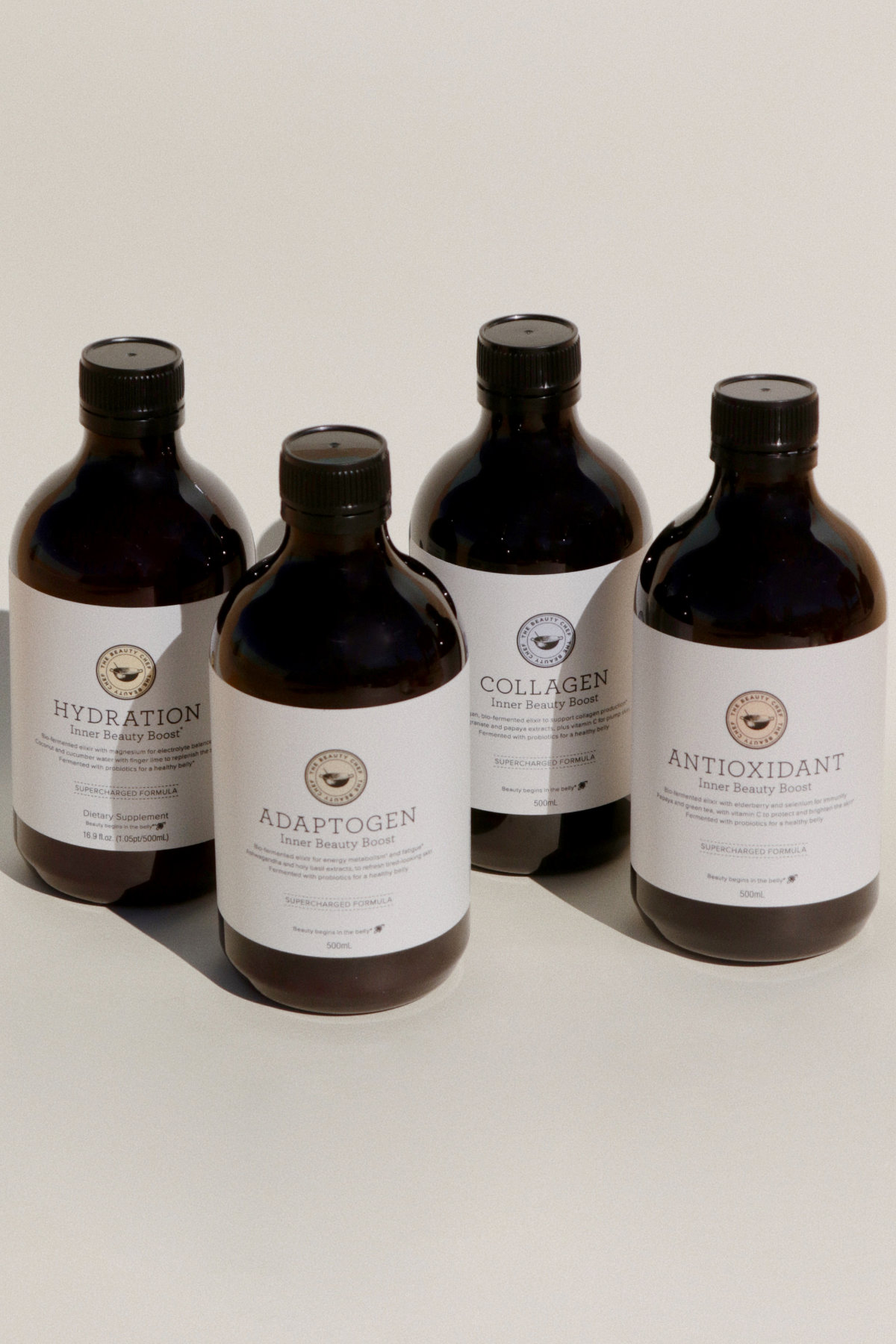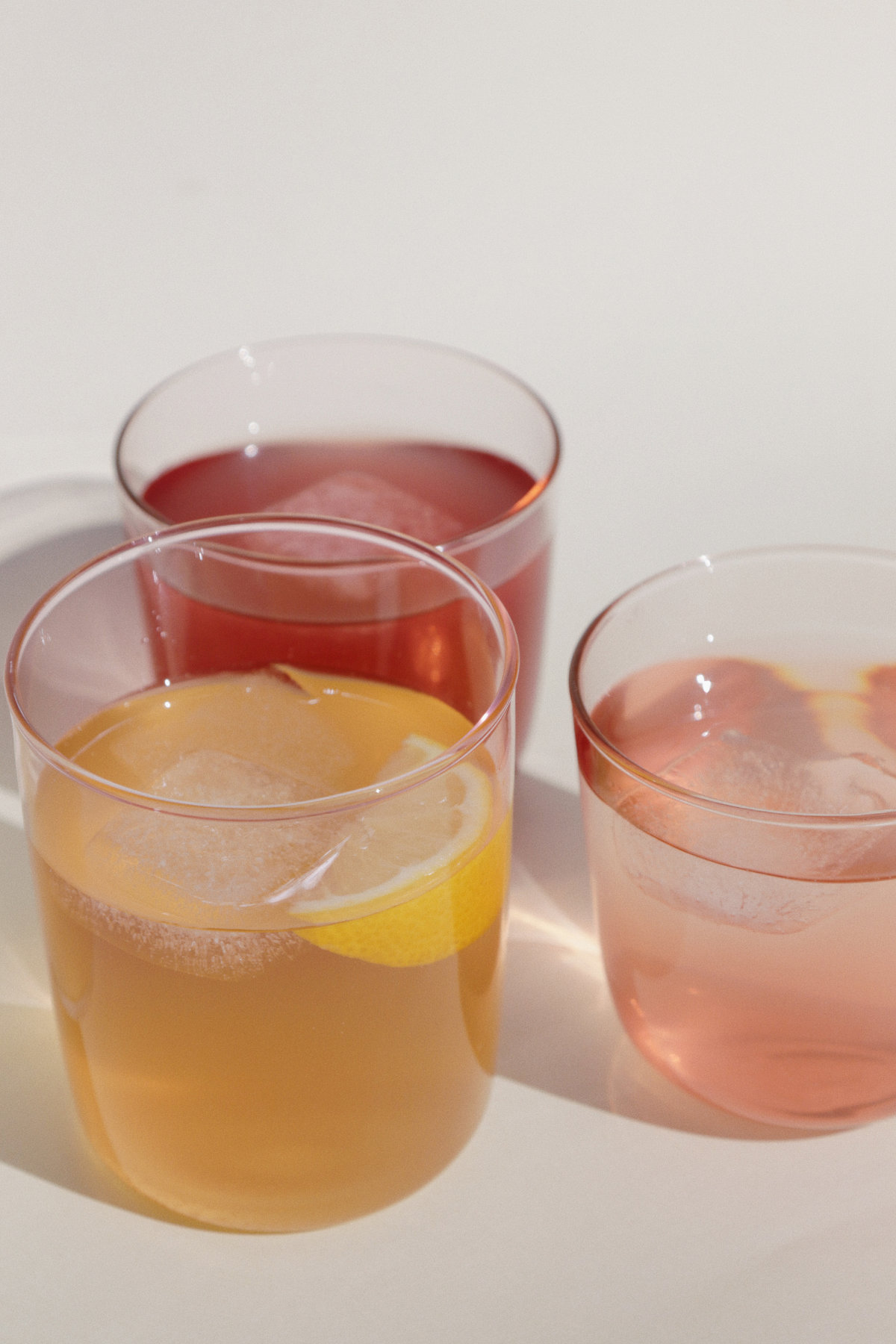 Inner Beauty Boost Elixirs
As I mentioned earlier, The Beauty Chef Inner Beauty Boosts are the divine elixirs you'll enjoy at the end of your Youth Lab skin treatment. They're the perfect way to hydrate and get your probiotics in. To enjoy, simply mix a tablespoon with water.
If you're extra time-poor, you can even add your Inner Beauty Boost of choice to your water bottle. Just one tablespoon will add flavour and nutrients, plus make it easier to get your daily water intake — bonus! When I'm on the go and seeing clients, I often struggle to remember to hydrate, so adding some delicious flavour and beauty benefits makes it so much easier.
There are four delicious varieties to enjoy. Each elixir is targeted to different skin types and concerns:
Collagen is an ideal Inner Beauty Boost for a client with aging concerns. This formula contains pomegranate peel extract, vitamin C, and zinc. It has a slightly sweet wild berry flavour making it very easy to drink.
Hydration is the perfect option for those with dry, dehydrated, and dull skin. With each sip, you'll be benefiting from bio-fermented coconut and cucumber water, minerals and magnesium. It balances electrolytes, improves hydration, and gives you an antioxidant boost. The natural coconut makes it a hit with anyone who loves a tropical flavour profile.
Antioxidant has a light and refreshing strawberry flavour. It's well-named with an antioxidant-rich blend of elderberry, selenium and vitamin C. This boost of antioxidants can help to protect you from free radical damage and is great for dull, sun-damaged and stressed skin types.
Adaptogen is last but certainly not least. Loved for its natural cola flavour, this Inner Beauty Boost is a godsend for tired, dull, stressed, and irritated skin. Adaptogen gets its name from the adaptogenic herbs it carries and also serves a dose of B3, B6, B12 and holy basil.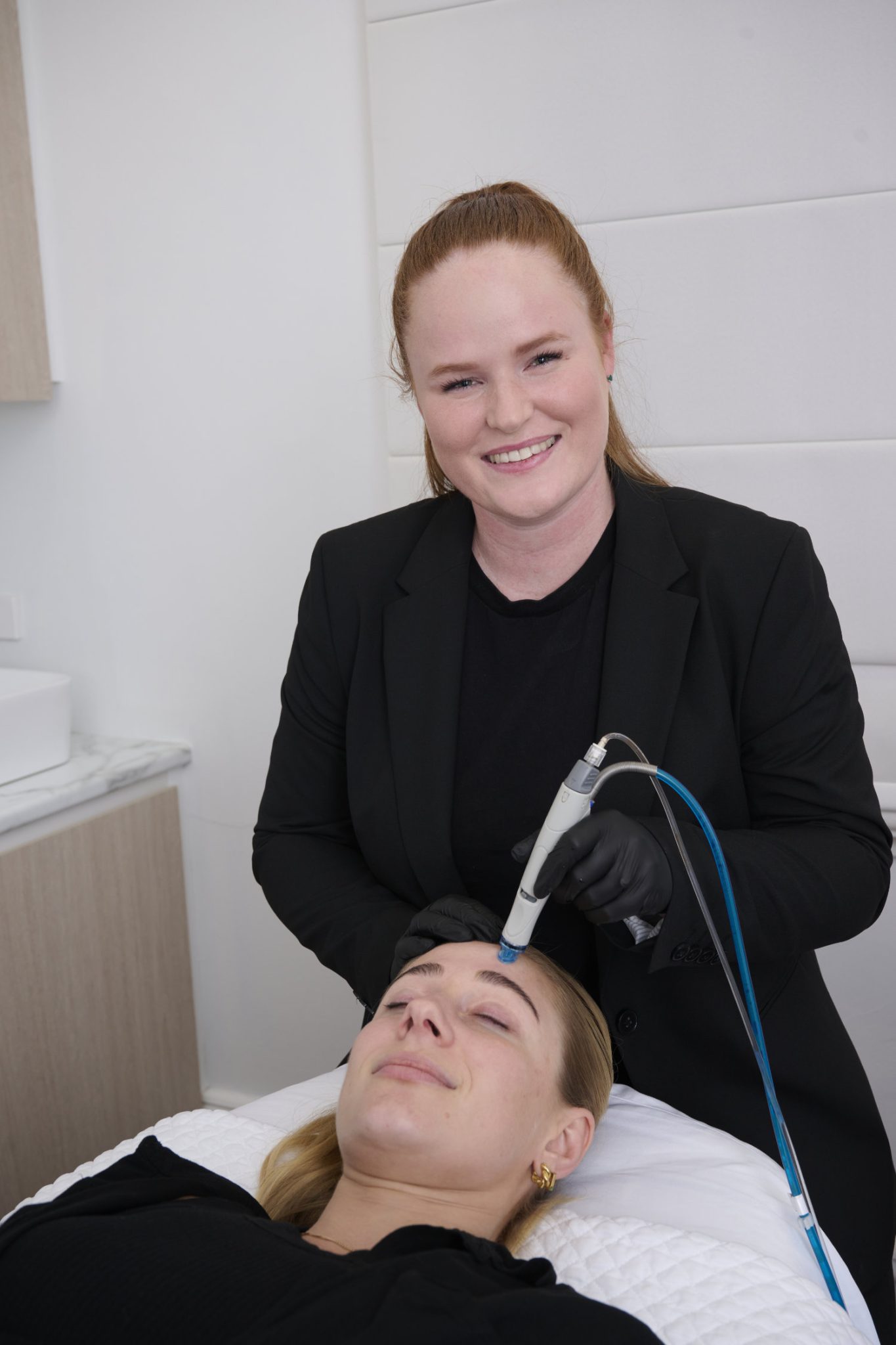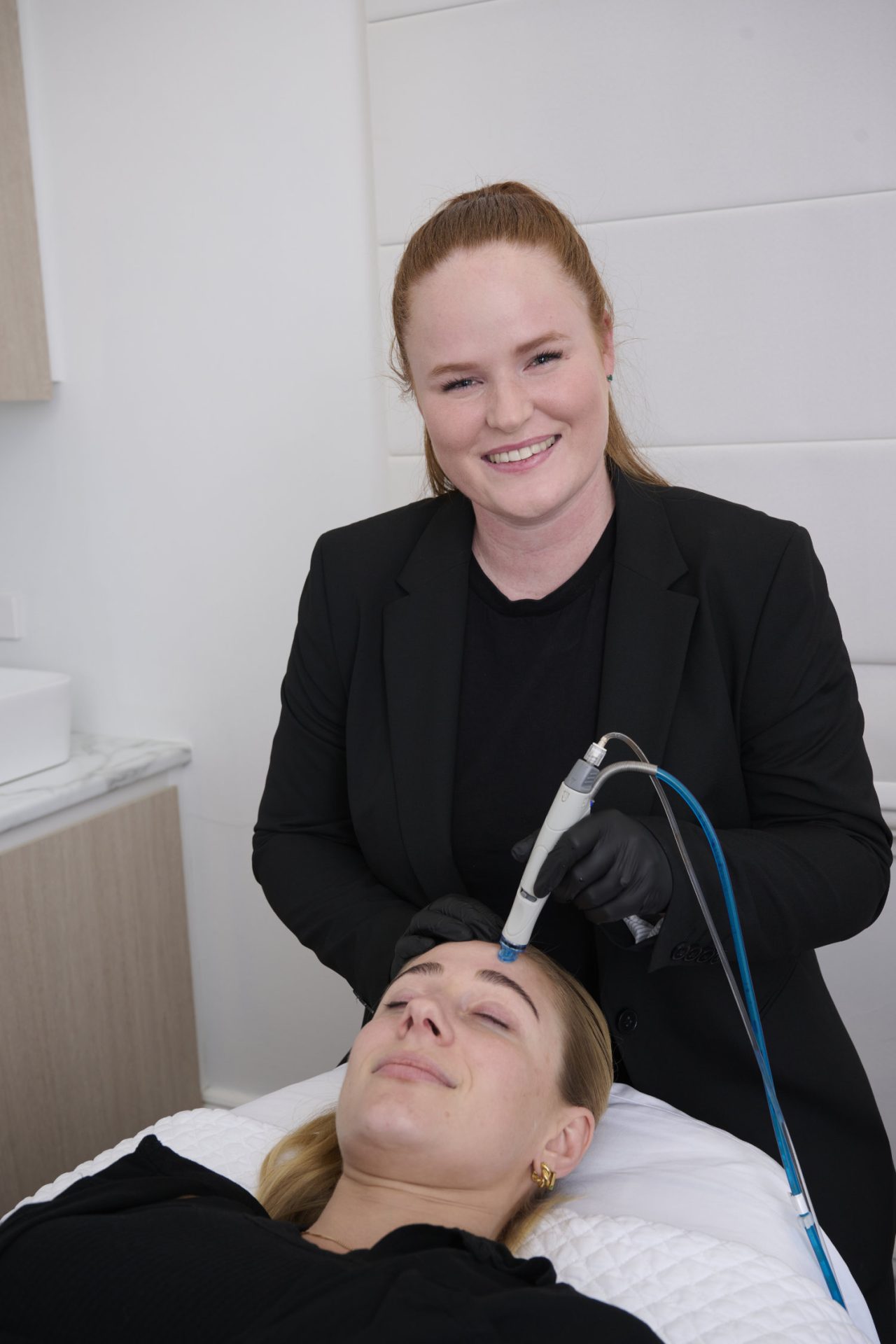 So, what does this mean for our skin?
Pre and probiotics, like those found in The Beauty Chef products, work to stimulate and support our gut's function. They replenish the healthy bacteria, which balances the microbiome and decreases any inflammation. We need a balance of gut bacteria to reduce stress and inflammation, which, left untreated, will impact the skin.
Vitamin A is one of the most popular ingredients that I guide my clients to add to their topical skin routine. It has so many benefits, both when used on the skin and as an inner health supplement. Perfect for acne-prone and aging skins alike, vitamin A reduces sebum overproduction, improves immune system function, and increases cell turnover.
Zinc is a key ingredient in The Beauty Chef range. As a Dermal Therapist, I love knowing my clients are getting a healthy level of zinc each day. Zinc speeds wound healing and cell turnover, is anti-inflammatory, and aids in immune system function. This is a key ingredient for acne-prone clients who experience inflammation around their breakouts.
Vitamin C, much like vitamin A, is often a key active ingredient in our topical skincare routines. What's good for the outside is also good for the inside — this vitamin is truly vital for our gut health. Vitamin C assists with collagen production, prevents dry skin, and is loved by clients for its potent anti-ageing benefits.
The perfect complement to any skin journey
Suffice it to say, the team at Youth Lab — myself included — loves The Beauty Chef's range. Each product has been formulated with a considered approach and ingredients of uncompromising quality. When you choose an Inner Beauty product, you know that each vitamin and antioxidant has been carefully selected for its health and beauty benefits.
Not only does The Beauty Chef's range taste amazing and nurture your gut health, but it was also founded and created by an Aussie mum. Carla Oats was motivated to treat her family's skin concerns through gut health support. The breadth of study and research that went into creating The Beauty Chef is well-aligned with Youth Lab's science-focused ethos.
As a Dermal Therapist and someone who wants to take the best possible care of their skin, I adhere to a holistic approach to treating the skin. The importance of my topical skincare and in-clinic treatments is matched by the need to nurture my inner health.
We know our clients love to enjoy a refreshing and rejuvenating Inner Beauty Boost Elixir after their appointment at Youth Lab. For many of our clients, it's the first step in incorporating The Beauty Chef's formulations into their day-to-day.
You're always very welcome to discuss The Beauty Chef's range and the importance of gut health within any Youth Lab appointment. I look forward to seeing you at Youth Lab Joondalup soon!