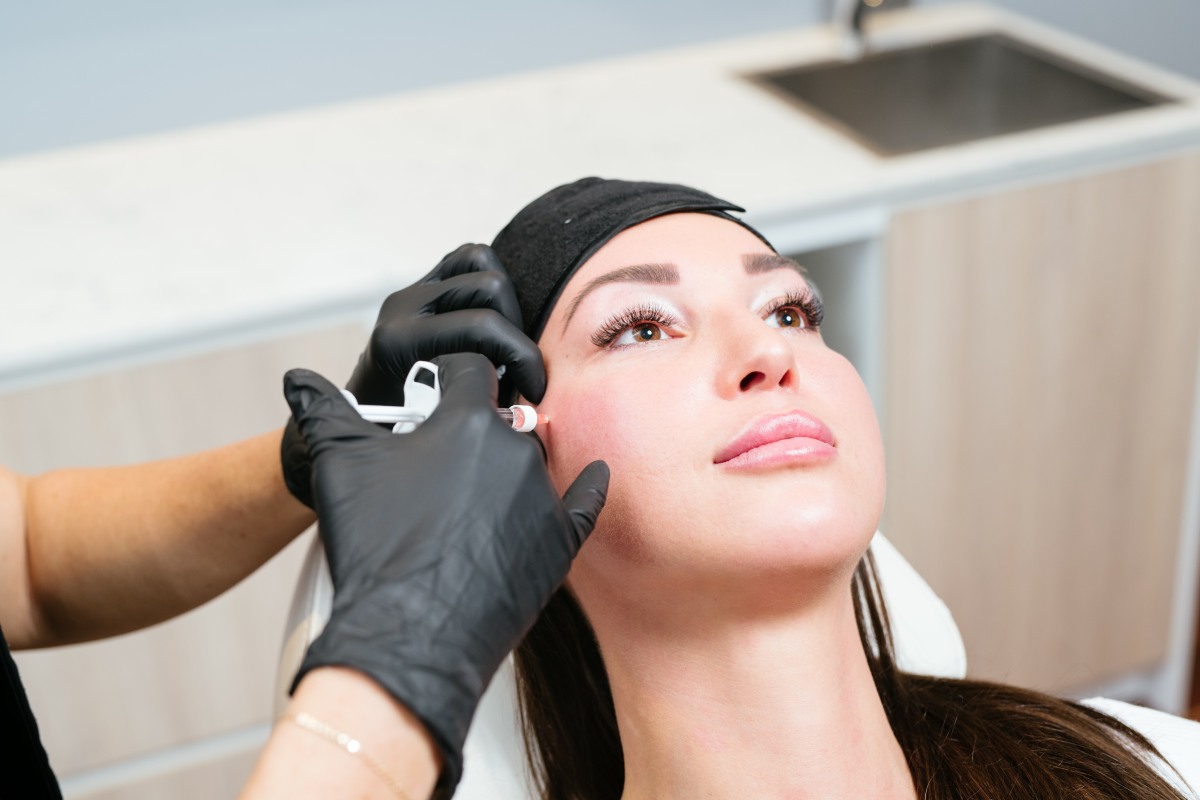 Medical Treatments
Cosmetic Registered Nurse (RN) Pricing
We look to give our clients the best value when it comes to our cosmetic injectables and medical cosmetic procedures. Outlined below is our pricing for our Cosmetic Registered Nurses to give you a good indication of the investment for each procedure.
All pricing below is for treatments performed by one of our Cosmetic Registered Nurses (not a Cosmetic Doctor).
COSMETIC REGISTERED NURSE (RN) CONSULTATION FEE
We charge for our consultations at Youth Lab. As such, we aim to deliver an in-depth consultation for all of clients, utilising our advanced Clinical Imaging system and delivering a concise treatment plan.
Initial consultation with Registered Nurse $50 (redeemable for '2 weeks' against any nurse led treatment)
ANTI-WRINKLE INJECTIONS
Brand ONE $13 per unit

Brand TWO $4.50 per unit

We use the most popular anti-wrinkle brands by Allergan and Galderma
ANTI-WRINKLE ADDED VALUE
10% off all brands of anti-wrinkle injections on Tuesdays

Available to both new and existing Youth Lab injectable patients

Not applicable for jawline slimming, hyperhidrosis or packages

MASSETERS / JAWLINE SLIMMING
Jawline Slimming From $520

Average of 40 units of brand ONE, 100 units of brand TWO for baseline treatment

Full quote available following consultation, amount depends on individual concerns

HYPERHIDROSIS
GUMMY SMILE / DIMPLY CHIN / LIP FLIP / DOWN TURNED MOUTH
Lower face areas from $120 - $150 if stand alone treatment
DERMAL FILLERS
We have a wide variety of dermal fillers from the most popular and effective ranges. Each of these fillers are different and used in different areas of the face so the price may reflect this. A full consultation with your Cosmetic Registered Nurse will determine the type and volume of dermal filler required for your concerns.
Please note discounts are available when multiple syringes of filler are used in the same treatment session
The longevity of dermal fillers depends on the product and individual.
Here is a guide to our pricing of our various fillers below.
Volume and Contour - Cheeks, Chin, Jawline, Temples
Sculpting and Filling - Nasolabial folds, Marionette lines, Smile lines
Fine lines and Detail - Superficial lines and wrinkles
Lip Enhancement
Tear Trough and Eye Rejuvenation
Further treatments may be required.
NON-SURGICAL RHINOPLASTY
The Non-Surgical Rhinoplasty is not performed by Cosmetic Registered Nurse.
SKIN BOOSTERS / HYDRO FILLERS
Galderma Skin Boosters $350 per 1ml. 2ml for initial treatment $650 (3 treatments every 4 weeks)

Allergan Hydro Fillers $450 per 1ml. Initial treatment session of 3ml $1250
FAT DISSOLVING INJECTIONS
Initial Fat Dissolving Treatment course $2499 (2 vials over 2 sessions - 4 vials total). Includes 2 complimentary Healite LED treatments.

Subsequent treatments of 2 vials per treatment $1300

Subsequent treatments $660 per vial
PLATELET RICH PLASMA (PRP)
Full face treatment $890 (7ml PRP)

Eye rejuvenation treatment $790 (3.5ml PRP)

Other areas available such as hands, decolletage, neck. Individual quotes available following consultation.

Package of 3 full face treatments $2397. Includes 3 complimentary Healite LED treatments (save $420).

Package of 3 eye rejuvenation treatments $2139. Includes 3 complimentary Healite LED treatments (save $378).
AQUA GOLD FINE TOUCH
Medical Mesotherapy containing anti-wrinkle injections, dermal fillers and personalised mesotherapy solutions.
CORRECTION AND REVISION
Following a consultation a treatment plan will be determined. This will be dependent on the level of corrective work required and what subsequent treatments may be needed.
Dissolving of dermal filler from another practitioner starts at $400 (inclusive of consultation, multiple treatments and follow-up)