What inspired you to become a Dermal Therapist?
I was inspired to become a Dermal Therapist because of my personal journey with my own skin. When I was in my late teens, I struggled with various skin issues and tried numerous products and treatments in my quest for healthier skin. This experience ignited a deep passion for understanding and improving skin health.
As I delved into the world of skincare, I realised the importance of proper education and guidance for maintaining and improving skin health. I wanted to empower myself with the knowledge and skills necessary to help others in their own skincare journeys. This desire to educate myself and, in turn, educate others about the science and art of skincare led me to pursue a career as a Dermal Therapist. I wanted to make a positive impact on people's lives by helping them achieve the healthy, radiant skin they desire and deserve.
What was the most challenging part of your training?
The most challenging part of my training as a Dermal Therapist was in the beginning, I struggled with building the confidence to effectively educate people about the underlying causes of their skin concerns. While I had a strong passion for skincare and had gained significant knowledge during my training, I found it difficult to convey this information to clients in a way that they could easily understand. Over time, I learned to overcome this challenge by refining my communication skills and developing a deeper understanding of various skin conditions and their root causes.
The second aspect that proved to be particularly challenging was wrapping my head around the complex field of laser physics. Maths was not my favourite subject in school, and understanding the intricacies of laser physics initially felt challenging. However, through dedication, hard work, and the guidance of my instructors, I eventually mastered this aspect of my training. Now laser treatments are one of my favourite treatments to perform.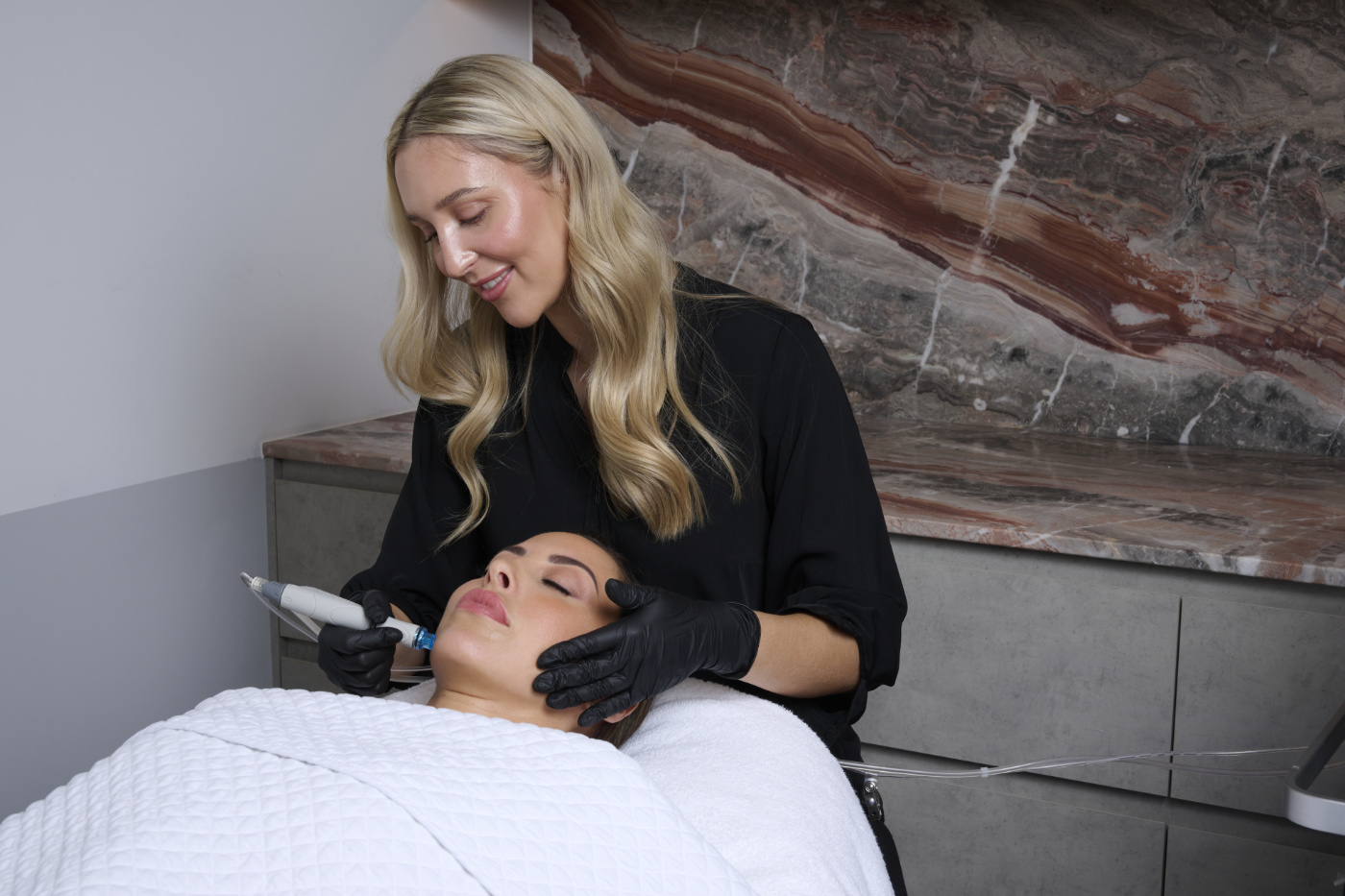 What has your own journey with your skin been like?
I had a personal experience with acne as a teenager that profoundly impacted my confidence and self-esteem. During those challenging years, I struggled with persistent acne breakouts that not only affected my physical appearance but also took a toll on my mental well-being.
I vividly remember the emotional rollercoaster of trying various skincare products and treatments in the hope of finding a solution to my skin issues. It was during this time that I realised the transformative power of advanced skincare/treatments and the positive impact it can have on a person's self-esteem and aesthetic confidence.
As my own skin began to improve through the guidance of knowledgeable skincare professionals, I became inspired to pursue a career in Dermal Therapy. I wanted to make a difference in the lives of others who were going through similar struggles with their skin.
What do you love the most about being a Dermal Therapist?
What I love most about being a Dermal Therapist is the trust that I build with my clients. Establishing a strong rapport with them is incredibly rewarding. I love having the opportunity to not only address their skin concerns but also provide them with a tailored treatment and skincare plan to help achieve their goals.
Another part I love about my role is being able to deliver remarkable results that boost my clients' aesthetic confidence. Witnessing the transformation in their skin and the positive impact it has on their self-esteem is truly gratifying. Whether it's helping them achieve clearer, healthier skin or addressing specific cosmetic concerns, I take immense pride in knowing that I am able to go with them through their skin journey.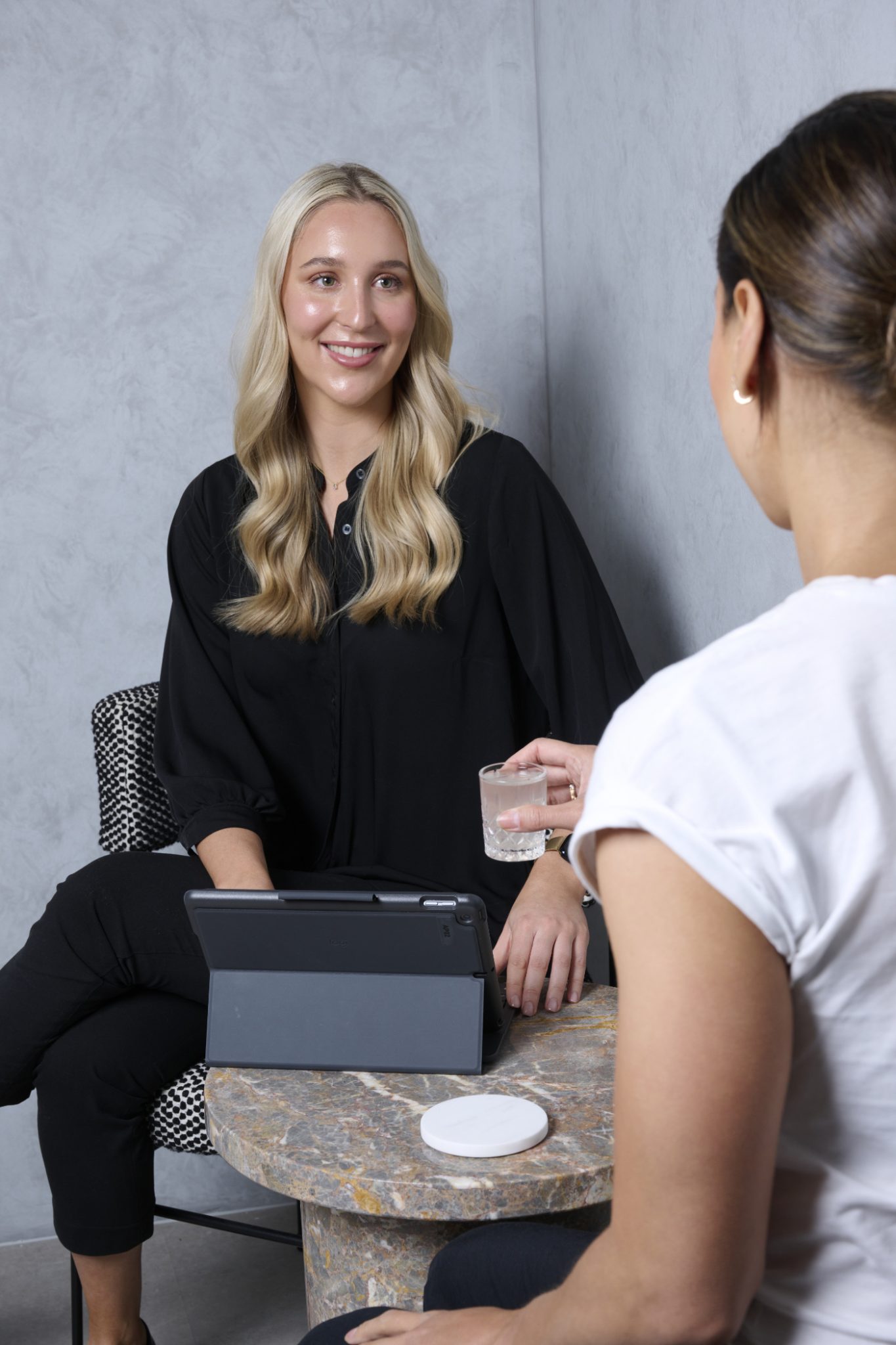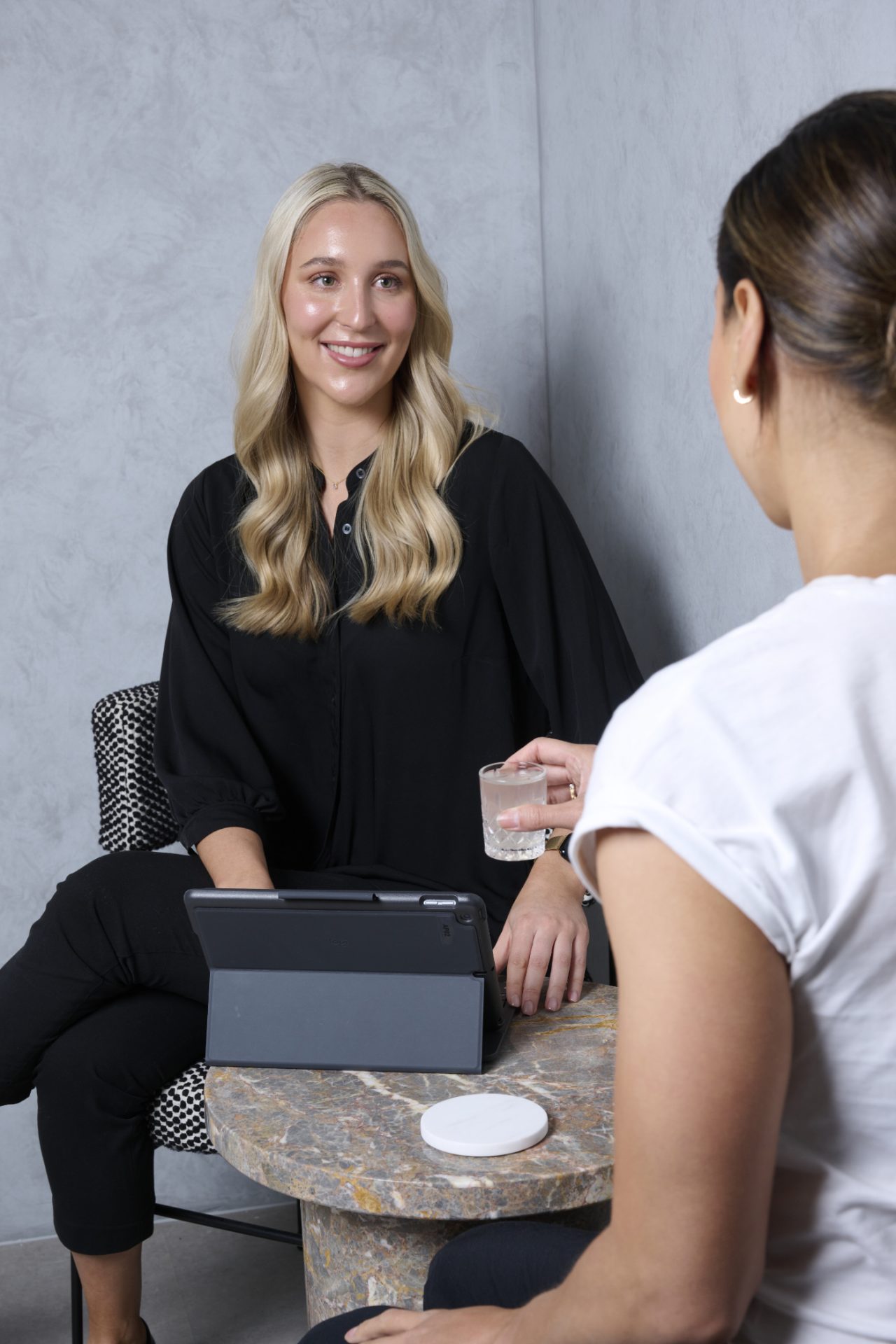 What is your favourite skin concern to treat and why?
My favourite skin concern to treat is acne and acne scarring. This preference stems from both personal experience and the diverse range of treatment modalities available to address these issues effectively.
On a personal level, I struggled with acne in the past, which gives me a deep sense of empathy and understanding when working with clients who are facing similar challenges.
Additionally, the treatment of acne and acne scarring allows me to utilise a variety of approaches and modalities. From customised skincare regimens to advanced medical grade skin treatments. There are numerous options available to address these concerns. Acne and acne scarring is also a concern that you are able to see relatively fast results.
What is your favourite treatment to perform?
It's quite challenging to pick just one favourite treatment because I have two that I find equally exceptional and versatile. The first is Skin Needling, and the second is BBL Corrective.
Skin Needling is a treatment I truly enjoy performing because it offers a wide range of benefits and can address various skin concerns. Whether it's tackling signs of ageing, pigmentation issues, redness, or congestion, needling is incredibly effective. The visible results it delivers are truly remarkable, which makes it an immensely satisfying treatment for both me as a Dermal Therapist and my clients.
BBL Corrective is my other favourite treatment because it, too, is extremely versatile. It can address a wide array of concerns, from pigmentation problems to redness and congestion. The results achieved through BBL Corrective are consistently impressive, and witnessing the transformation in my clients' skin is extremely gratifying.
What are your favourite products to use on your skin?
What products are you using at the moment?
At the moment I am really trying to focus on keeping my skin hydrated – I find the dryer my skin is, the more congested I am.
To help with this in the morning I am:
Splashing my face with water (not cleansing, I find it can strip my skin too much)
Using Skinceuticals Silymarin CF which is an oil free vitamin C.
PCA Hyaluronic Acid Boosting Serum (my skin drinks this like water)
SPF 50+! I use the Ultraceuticals Mattifying sunscreen
Night time routine:
Cleanse twice with Ultraceuticals Brightening Foaming Cleanser
Use Cosmedix Serum 24 which is a retinol – this will help with getting rid of any dry skin
Cosmedix Skin Thirst which is a hyaluronic acid cream. This helps to give my skin hydration as well as lock in the hydration overnight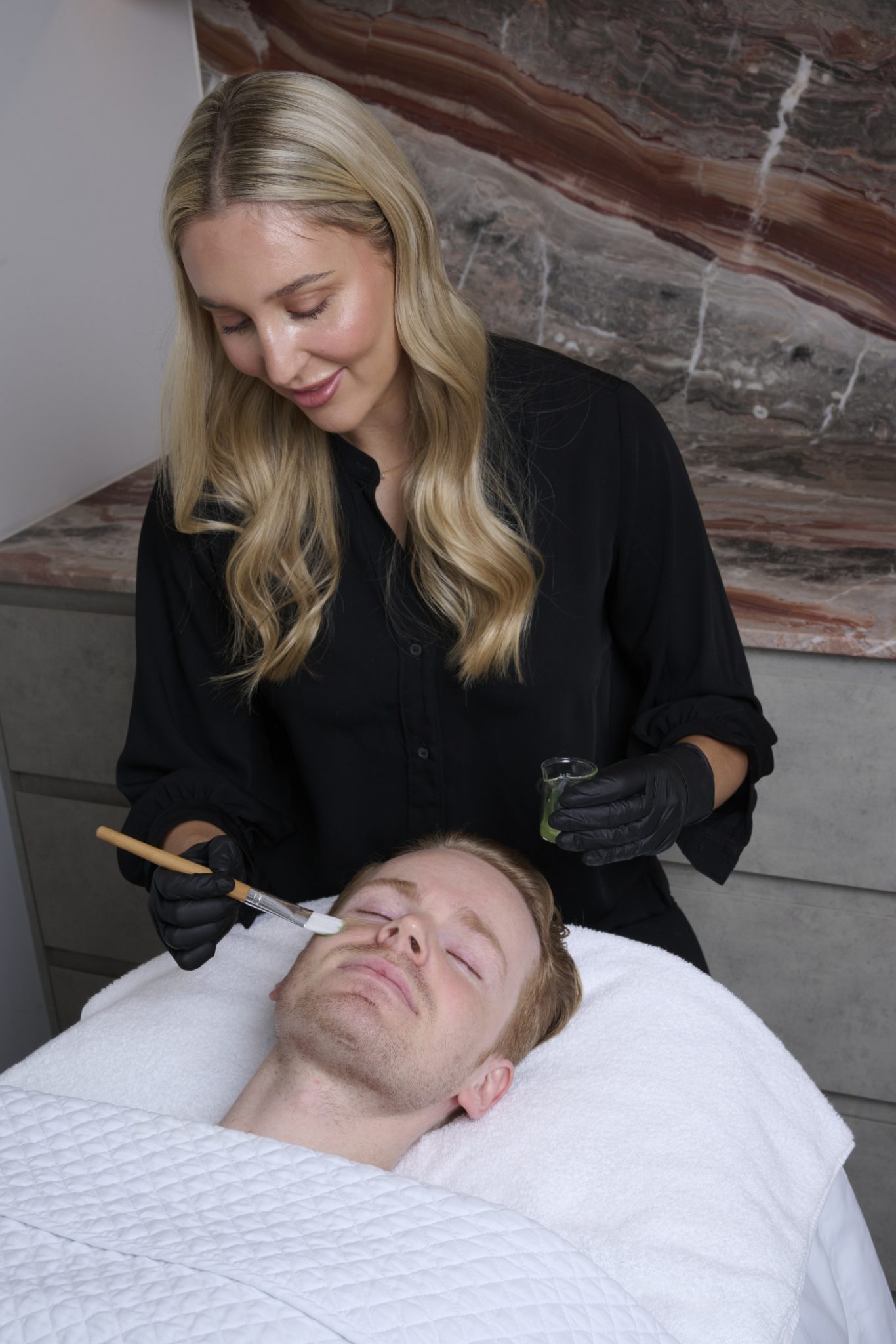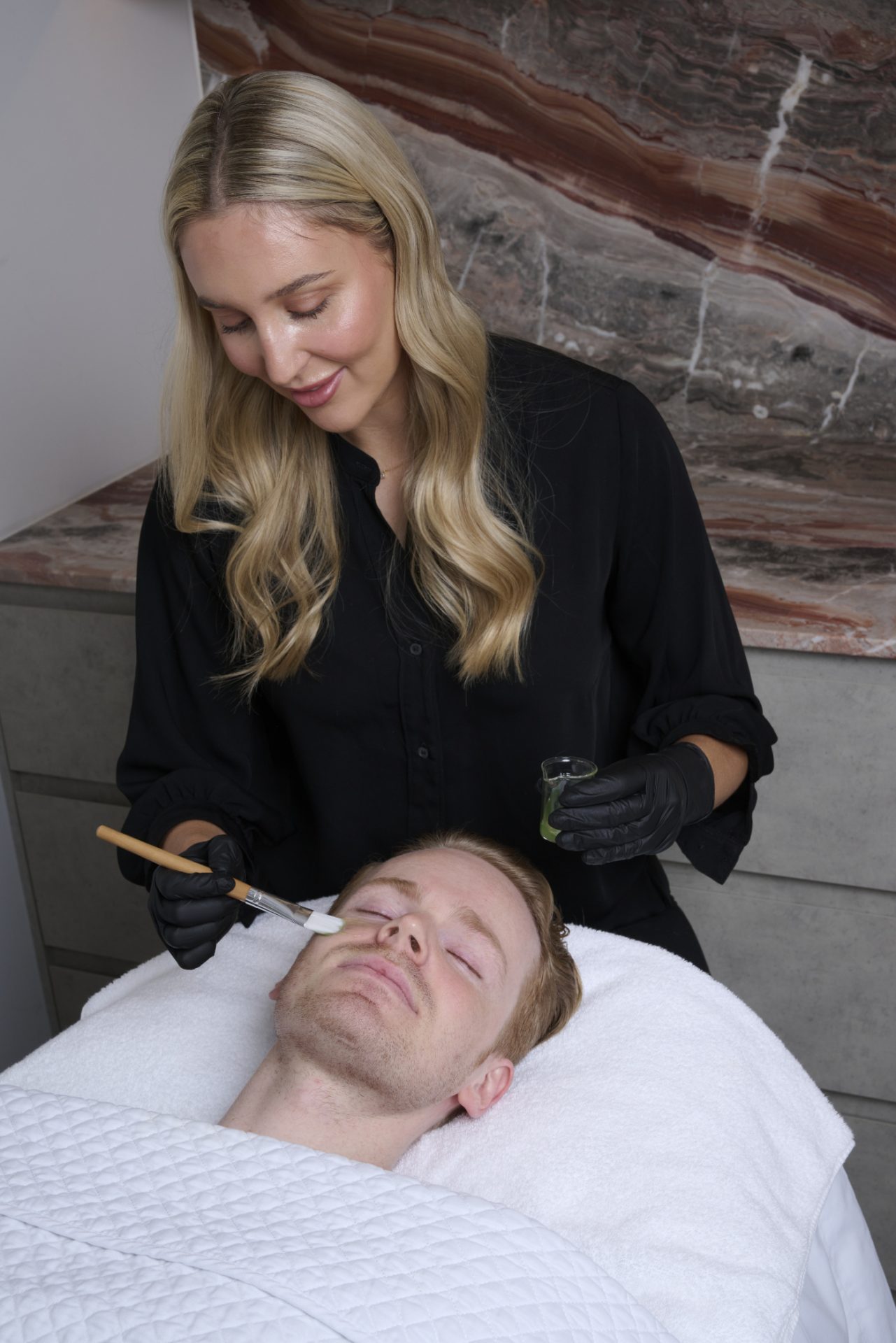 What treatments have you had this year? How can we get skin just like yours?
Skin treatment is something I do try and keep on top of monthly – this can be hard in the hustle and bustle of a busy clinic. My go to is BBL Forever Young. This treatment uses Broadband Light to turn off certain gene expressions that cause us to age. I find my skin feels AMAZING after and a few days after treatment it is glowing. I also get any little vessels or pigmentation spots zapped at the same time.
Another treatment that I love is the Hydrafacial. These are amazing treatments that can be easily customised with various add ons to help achieve the result that my skin is needing. I love doing a Hydrafacial with an add on hydration booster before going out to an event or even the day before.
What is your favourite thing to do outside of work?
Outside of work, my favourite thing to do is spending quality time with my family and friends, often by going out to eat and enjoying delicious meals together.
Another activity I thoroughly enjoy is taking leisurely walks with my energetic Staffy along the coast. If I am not doing either of these activities I am usually on the couch binge watching reality TV.
What is your favourite part of working at Youth Lab?
My favourite part about working at Youth Lab is the incredible synergy and collaboration among the staff. At Youth Lab, we function as a true dream team, where everyone comes together to support and learn from each other. This collaborative environment is not only motivating but also a powerful catalyst for professional growth and development.
I feel privileged to work alongside some of the best professionals in the industry at Youth Lab. This means I am constantly exposed to the latest techniques, innovations, and industry trends, which enables me to evolve and excel in my career. The wealth of knowledge and expertise within the team is invaluable and contributes to my personal and professional development.
Furthermore, the equipment and treatments offered at Youth Lab are truly unmatched. Having access to the latest and most advanced technology in the industry ensures that I can provide my clients with the best possible solutions for their skincare and aesthetic needs. This not only elevates the quality of our services but also enhances the results and satisfaction of our clients.
What is the one piece of skin advice you wish all of your clients would follow?
The one piece of skin advice that I wish all my clients would follow is simple and cliche but – WEAR SUNSCREEN! It is the most important thing in terms of skin health and ageing. If you combine this with high quality active skincare your skin will thank you at all ages!