When I started working with skin over 10 years ago, hormonal pigmentation wasn't that common. Now, about 80% of the clients I see have the concern of some sort of pigmented discolouration, about half of which is hormonal pigment.
When someone is experiencing hormonal imbalances, is pregnant, breastfeeding or has been on the contraceptive pill for a lengthy amount of time, we tend to find that when they are exposed to intense heat or UV rays the body produces an abnormal amount of melanin, the pigment responsible for skin colour.
Historically, due to lack of available treatment options and a misunderstanding of hormonal pigmentation (or melasma), people would have treatments such as IPL and then find their skin becoming even darker or getting a new pigmentation issue they never had before. This is due to the heat and inflammation from such procedures triggering the hormonally driven pigment.
Thankfully, due to advances in the cosmetic and dermal industry, we now have many more treatments at our disposal to treat hormonal pigmentation, as well as stubborn pigmentation that has not been successfully removed by other measures.
The international dermatology company Mesoestetics has developed a phenomenal depigmenting peel to help treat these conditions, which is what I want to focus on today.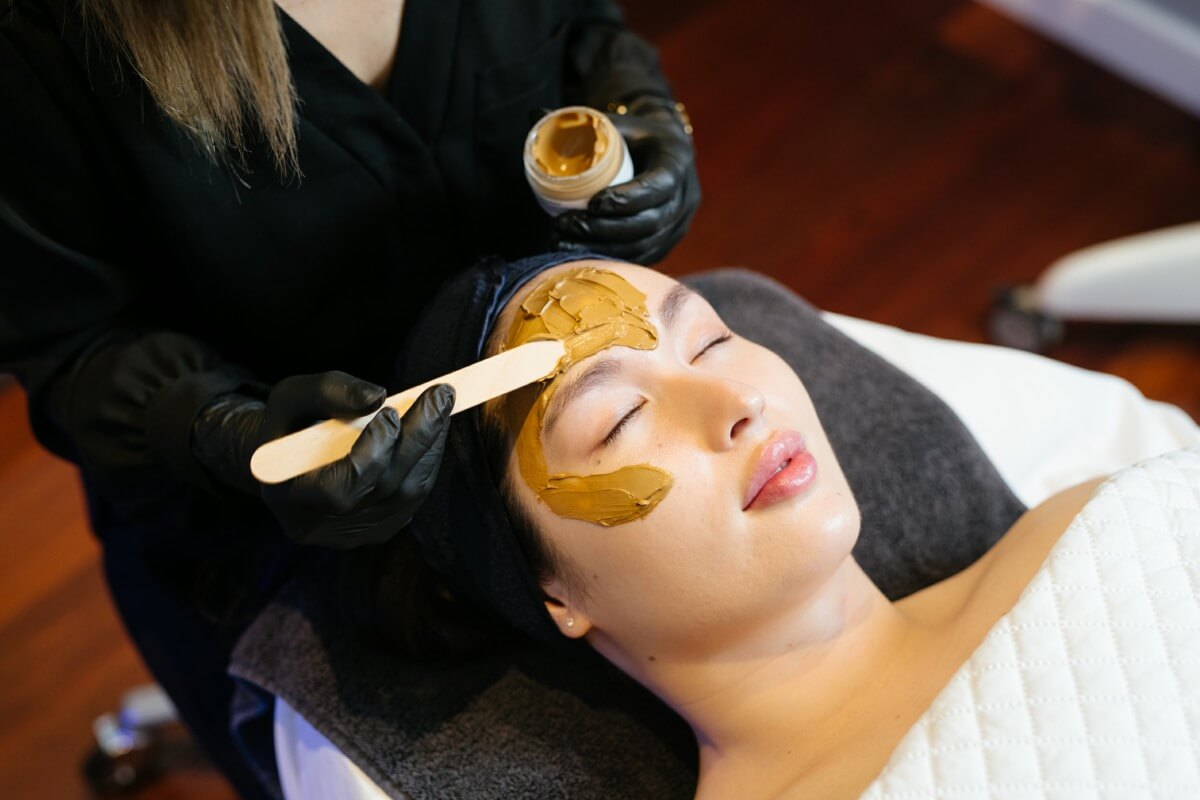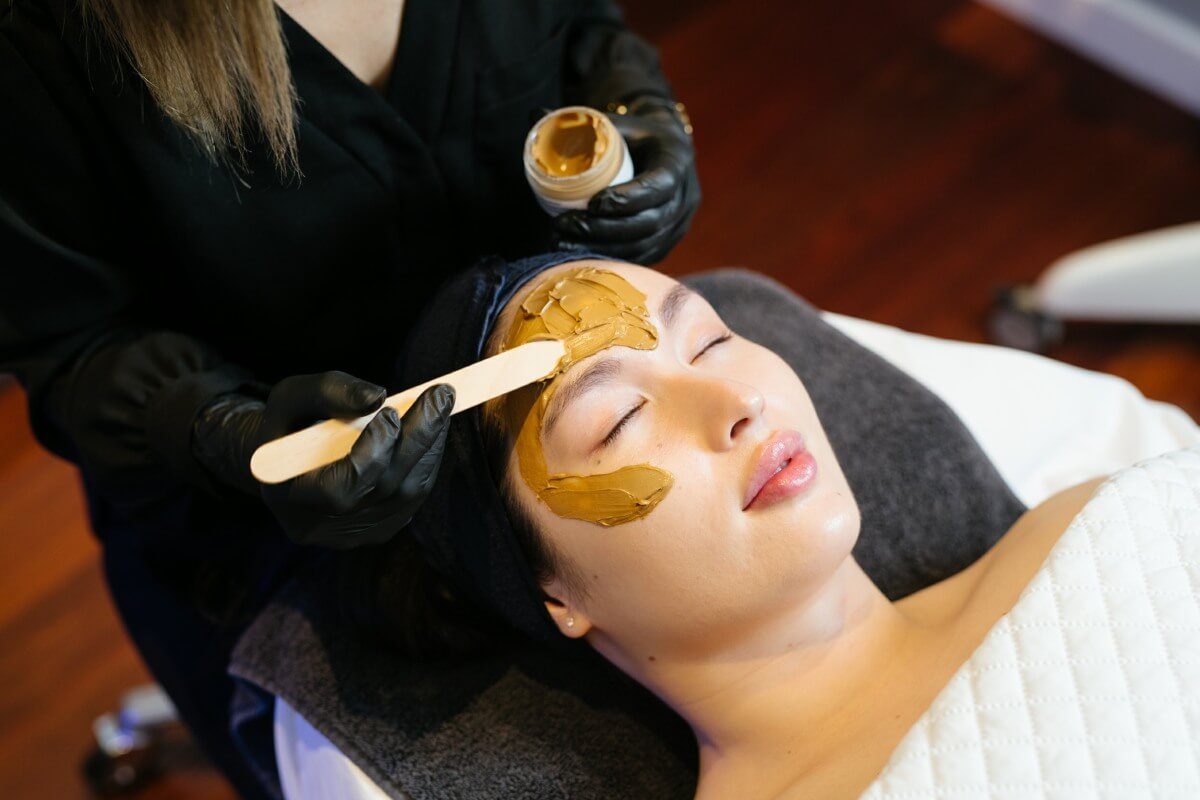 What is Dermamelan?
The Dermamelan Depigmenting treatment is a one of a kind procedure, truly standing out above all others in the industry for treating conditions such as Melasma and Chloasma. It produces dramatic results in reducing hormonal pigmentation and effectively evening out skin tone on any skin types and colour.

Dermamelan is a professional topical procedure, consisting of functional cosmetic ingredients created with a lightening action that is adaptable to any skin phototype to significantly lighten the skin and eliminate the appearance of pigmented blemishes while also increasing skin's luminosity.
Who is Dermamelan for?
Dermamelan is a treatment that can be performed on all skin types but has been specifically designed for hormonal pigmentation (such as melasma). However, I have found it beneficial for people with breakout-prone skin, rosacea and redness and for skins that just want to achieve optimal skin health.
This is a treatment that I especially like to recommend to brides about 3 months before their wedding so they can achieve perfect, flawless skin for their big day, avoiding the need for heavy makeup and giving them a beautiful natural glow.
In saying all of this, however, this treatment is not for the faint-hearted. Patience is key when having this treatment done. It is certainly not a quick, overnight fix and involves a strict treatment and aftercare program. You will need to be religious with applying the home care products and be strict with not spending too much time out in the sun (hats and SPF will be your best friend).
My personal experience with Dermamelan
I have personally had the Dermamelan treatment twice, which is why I can speak first hand about its effectiveness. The first time was when I was 24 and the second when I was 26 and the results really did speak for themselves. I try to have this every couple of years to pick up unwanted pigmentation that lies under the skin and to achieve optimal skin health.
I was not too bothered by the recovery or downtime from the peel and was very compliant with my aftercare products and avoiding the sun (I do like to practice what I preach, after all). After enduring the flaking, redness and peeling (more on that below) I really started to notice quite dramatic results. About 4-6 weeks after the peel, my skin had a beautiful airbrushed appearance and looked so fresh that makeup was just not needed. Not only did I find that my hormonal pigmentation cleared, but I also found that any redness dramatically reduced as well. My skin looked so plump and clear of pigment and blemishes.
I am currently planning on having my third Dermamelan treatment so watch this space…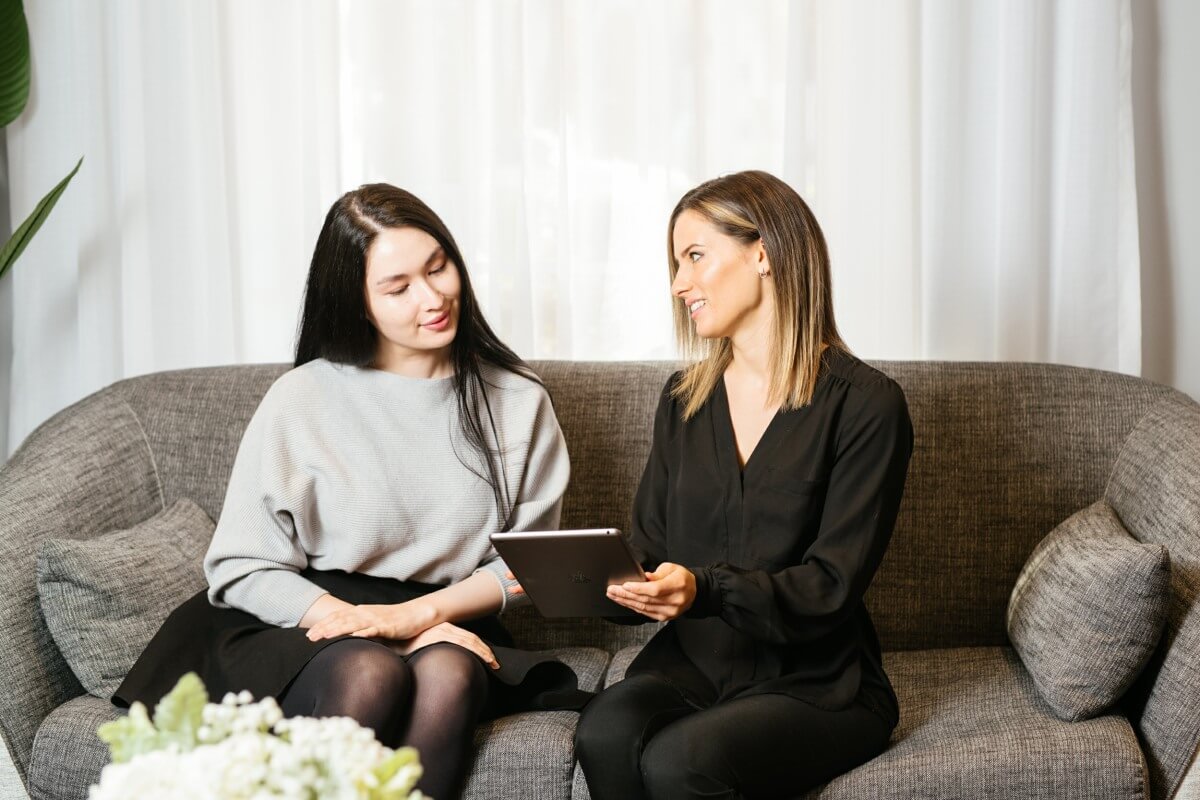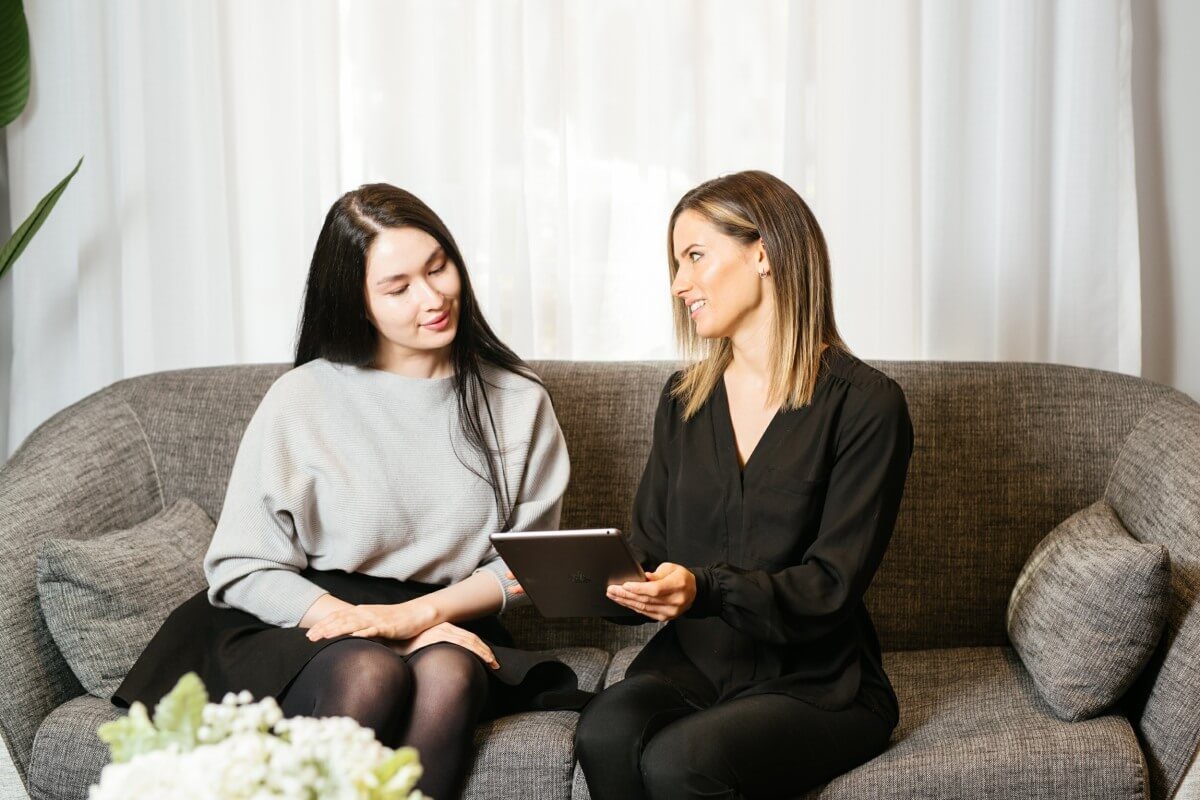 How to prepare for Dermamelan
Before going ahead with this treatment, I do recommend prepping the skin with good skincare regime including pigment inhibitors and brightening serums as well as Vitamin C and Vitamin A. We also need to make sure the skin barrier function is optimised and often advise clients on having a few low-grade chemical peels or Hydrafacials. The skin will respond and heal quicker if it is in a healthier condition.
I generally get my clients to pre-purchase the package so they can take home the skincare products at least 2 weeks before the date of the actual treatment. Staying out of the sun in the weeks prior to treatment is also essential. 
The recovery process
The initial application of the treatment is painless, a mask is applied in the clinic by your therapist and you will then go home with a clay coloured mask which will remain on your skin for 8-10 hours.
72 hours after you have removed the Dermamelan Treatment Mask, your skin will be very pink and slightly swollen. Once you begin to introduce the home care regime, the peeling will start. The products that you receive with your treatment may sting a little as they are applied, but that only lasts a couple of seconds. We provide very detailed aftercare instructions on what to expect and how to use the home care products so it is not that daunting.
The shedding, peeling and swelling is something you really have to be prepared for and ideally be hidden away indoors away from sun exposure. The peeling can become very intense, your skin tends to lift off in sheets and under no circumstances can it be scratched, tugged or pulled off. You will need to let the skin shed off in its own time as to avoid any complications.
The first episode of shedding generally takes 10 days or so, and once complete, the skin will still be dry and flaking in some areas for approximately 3 weeks. There will also be some underlying redness and sensitivity. This redness may persist in the skin for 4-6 weeks, although it can be covered with mineral makeup. The best results are observed from months 2 and 3, with a continued commitment to the home care regime and UV/heat avoidance. Slowly but surely, the pigmentation clears and the skin becomes brighter and more luminous, with a smoother texture.

If you have the patience and commitment to go through this journey, it will be well worth it.
Post Dermamelan
The Dermamelan Depigmentation Treatment is a 3 month journey, where the process of melanin inhibition is only activated when the Dermamelan treatment cream is applied. We provide the Dermamelan treatment cream as part of your recovery process and aftercare.
While this Dermamelan treatment can remove 95% of pigmentation on the skin, once your treatment journey has ended, the activity of the enzyme that produces pigment recovers and will start to create new melanin again. Therefore, pigmentation can reappear when exposed in UV rays, heat and hormonal triggers. It is imperative to use a melanin inhibitor to prevent this. 
At this stage, we will recommend a new long term home care regime consisting of pigment inhibitors and other products to prevent further pigment formation long term. It is all about teaching the skin to stop overproducing melanin. We will also ensure you are on the correct sun protection and continue to avoid the triggers for pigmentation production. 
Remember that hormonal pigment such as melasma is a chronic condition with no known cure. It is all about managing the symptoms and keeping the skin as clear as possible. Depending on the severity of the pigmentation, some clients will need to have their second Dermamelan at 6-12 months for optimal results.
So if you are thinking of having Dermamelan, then making sure you are well prepared for the downtime and recovery period, along with the strict use of homecare products, as this is very important. With this treatment, patience and persistence are key.
Once you are at the 3 month mark of the treatment, your skin is going to thank you. You will achieve a clearer complexion with a radiant glow. I have had the most compliments about my skin after this treatment and I can't wait for my third Dermamelan. 
Charmaine x