Why We Ask You To Arrive Makeup Free
Some may find it silly (and a bit inconvenient) that we ask all of our clients to arrive to their appointment fresh faced and makeup free.
We promise you that there are very real reasons behind this request which focus around your safety and our team getting the best outcomes from your treatment. Ultimately our goal is to help you feel confident in your "naked skin" and not feel the need to wear makeup all the time.
I've taken some time to outline our reasoning behind our request that all clients coming in for consultations and for ANY treatment come fresh faced and without any makeup or lipstick (and I especially mean Estee Lauder Double Wear).
At the end of the day Youth Lab is a medical led clinic and is run by myself, a medical practitioner. So, this means we are vigilant and extra cautious when it comes to safety, hygiene and protocols in relation to your treatments.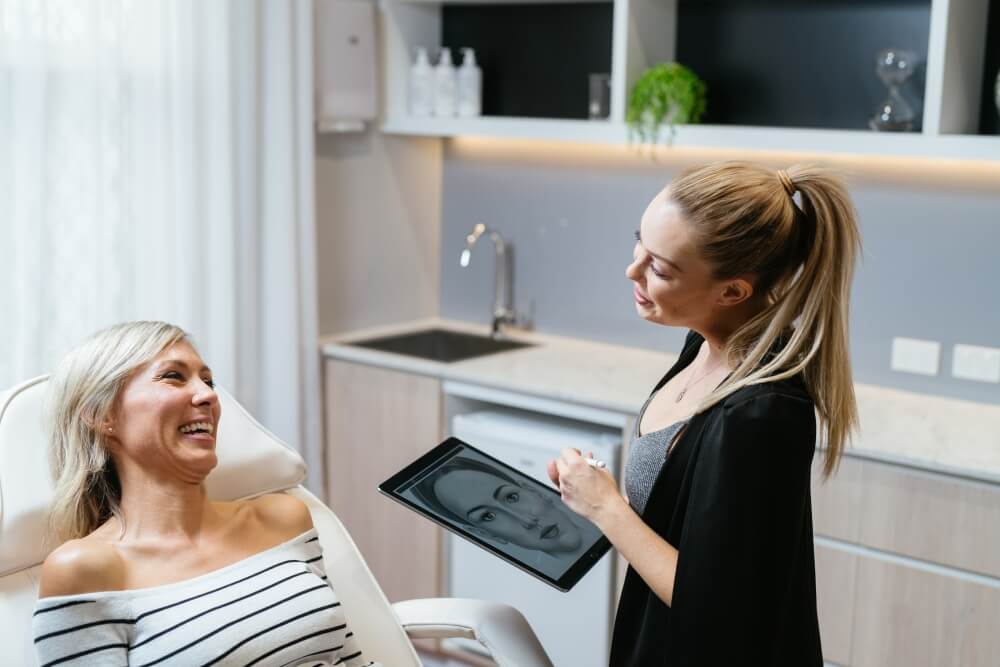 We Understand
We don't make this rule to be strict or create an inconvenience for you.
We understand that you may be required to wear makeup to work or activities prior to attending your appointment. ⁠We all love makeup and most of our team wear foundation every day.
However, if this is the case and you are rushing between appointments, or coming straight from the office we kindly ask that you remove your makeup prior to arrival. Even if that means being a bit more organised that morning and packing some skincare wipes in the car to remove it quickly.
If for some reason you are  unable to remove your makeup prior to arrival, simply arrive 15 minutes early and advise one of our team who will direct you to a private room to remove your make up there.⁠⠀We have all the goodies needed to get you fresh faced, but it can really cut into your experience at the clinic and we want you to feel relaxed the moment you walk through the doors.
I recall my very first experience at a very well known cosmetic clinic over East where I was very nervous to attend for my consultation and had just come off a flight immediately before.
I had to take my makeup off in the taxi on the way and recall feeling very self conscious as I was suffering from a huge breakout and I also had some grazes on my face after a botched DIY attempt at dermaplaning myself (don't ask).
Ultimately I did not look my best and felt exposed but it made my whole in clinic experience so much better, I relaxed as soon as I arrived, felt no judgement and was offered a full skin and injectables consultation without hiding behind my mask.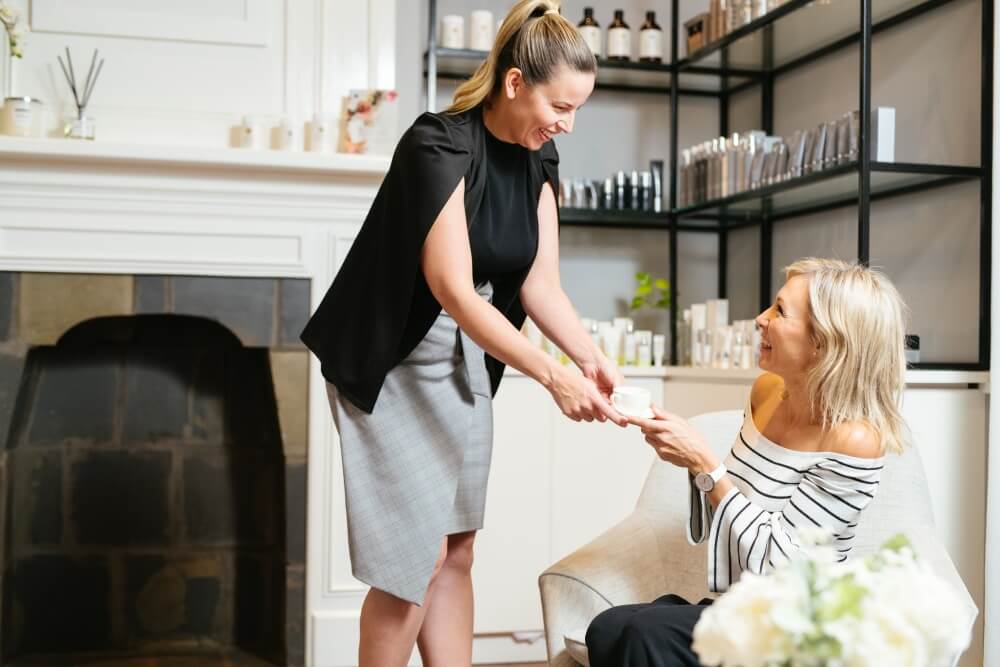 Appointment Times
You are paying for our time and expertise and we want to ensure all of that time is spent talking about YOU and your skin.
If you attend with makeup, a majority of your appointment time is then spent removing your makeup, it takes up valuable and limited time that should be spent on understanding your concerns and performing your treatment.
A single cleanse simply does not do enough. We have to triple cleanse in most cases.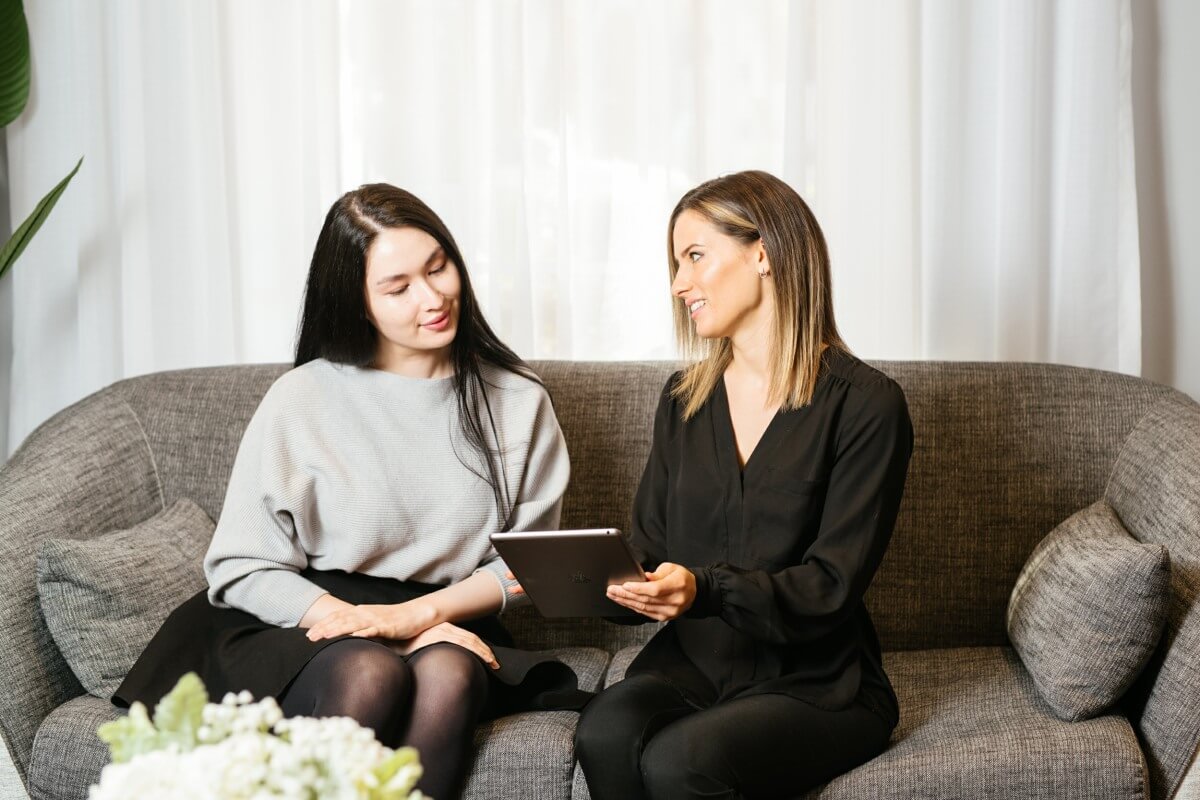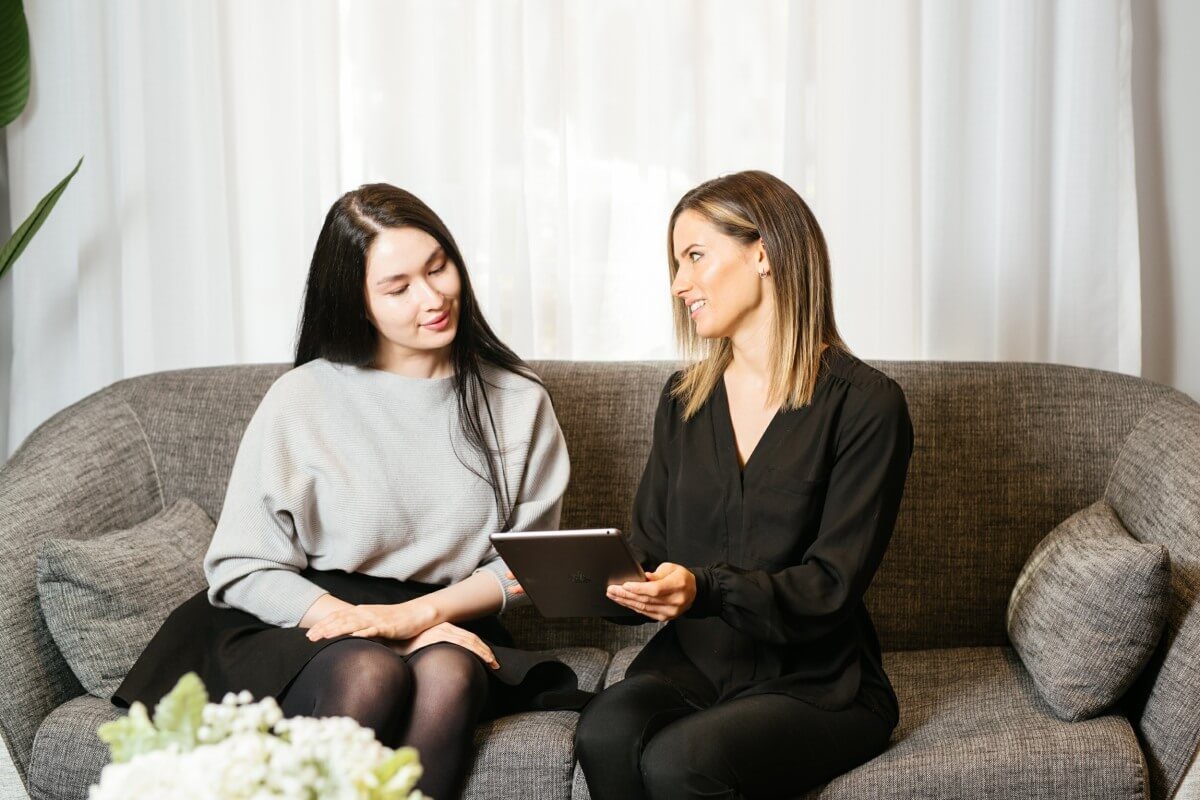 Skin Assessment
We also need to see your bare and naked skin to make our skin and facial assessments. ⁠
I know it can be intimidating and often scary to bare your skin, especially when you have particular concerns such as acne, pigmentation, scarring and inflammation, but it is so important for our practitioners to really see your skin from the get go.
We can then focus on making an accurate assessment, examine the skin and get straight on to a treatment or treatment planning without having to guess what lies beneath layers of foundation.
I have had countless consultations for conditions such as hormonal pigmentation where my patient has not wanted to remove their makeup. I cannot see pigment under concealer, at all, let alone assess the depth or type of pigment.
Therefore no accurate plan can be made in regards to home prescription skin care or treatments if we cannot make an accurate diagnosis. It becomes a guessing game and guess what, no one wins.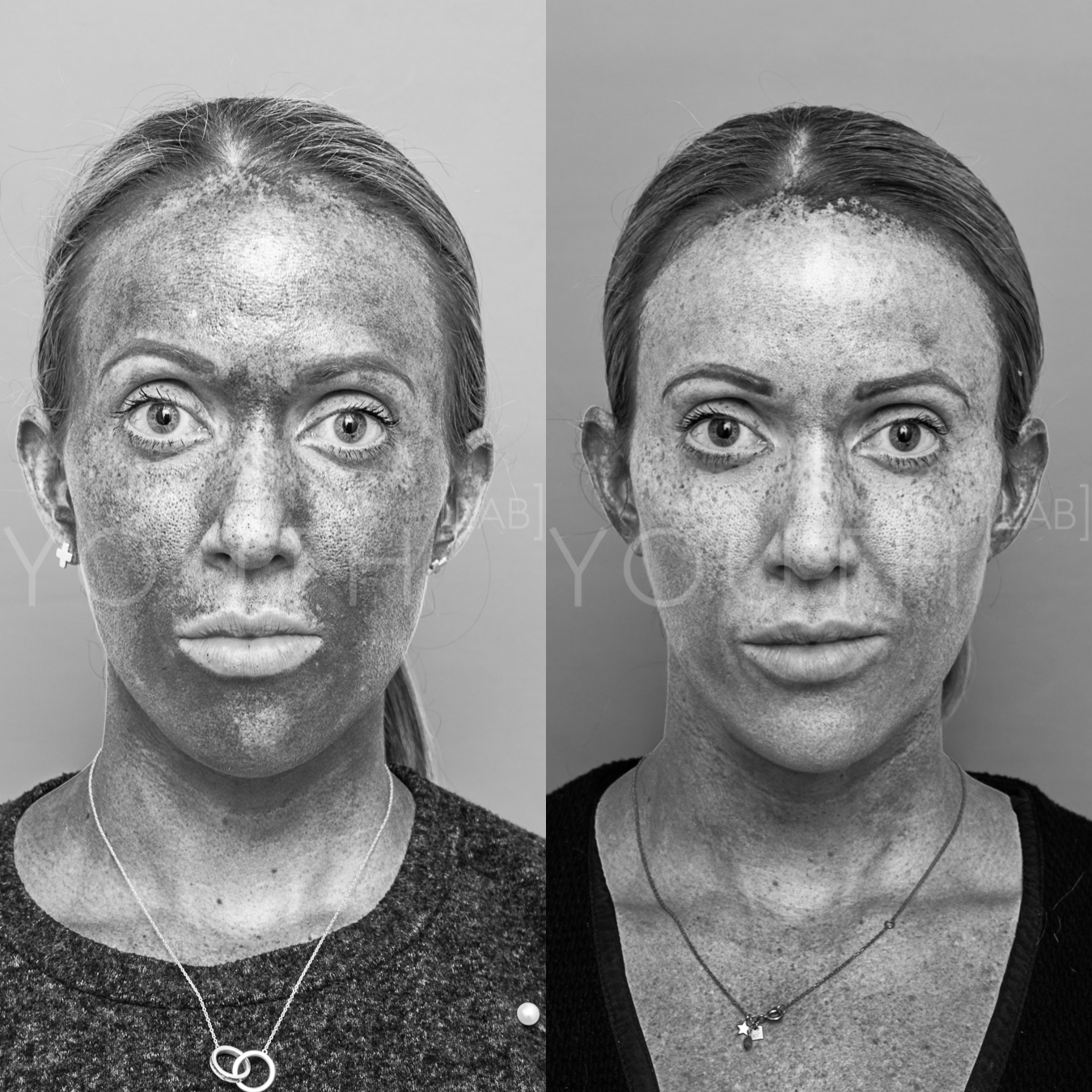 Clinical Imaging
Another aspect of our skin assessment is our clinical imaging.
We use clinical imaging before your treatment as a way to showcase the best representation of your baseline skin. We also use the images to discuss your concerns with you as well as track your progress with treatments over time.
Our clinical imaging software also allows us to assess the photodamage that can lie deep within the skin which is not seen visually to the naked eye. If makeup is worn for these photographs it obscures the results and we cannot get an accurate image of your baseline skin.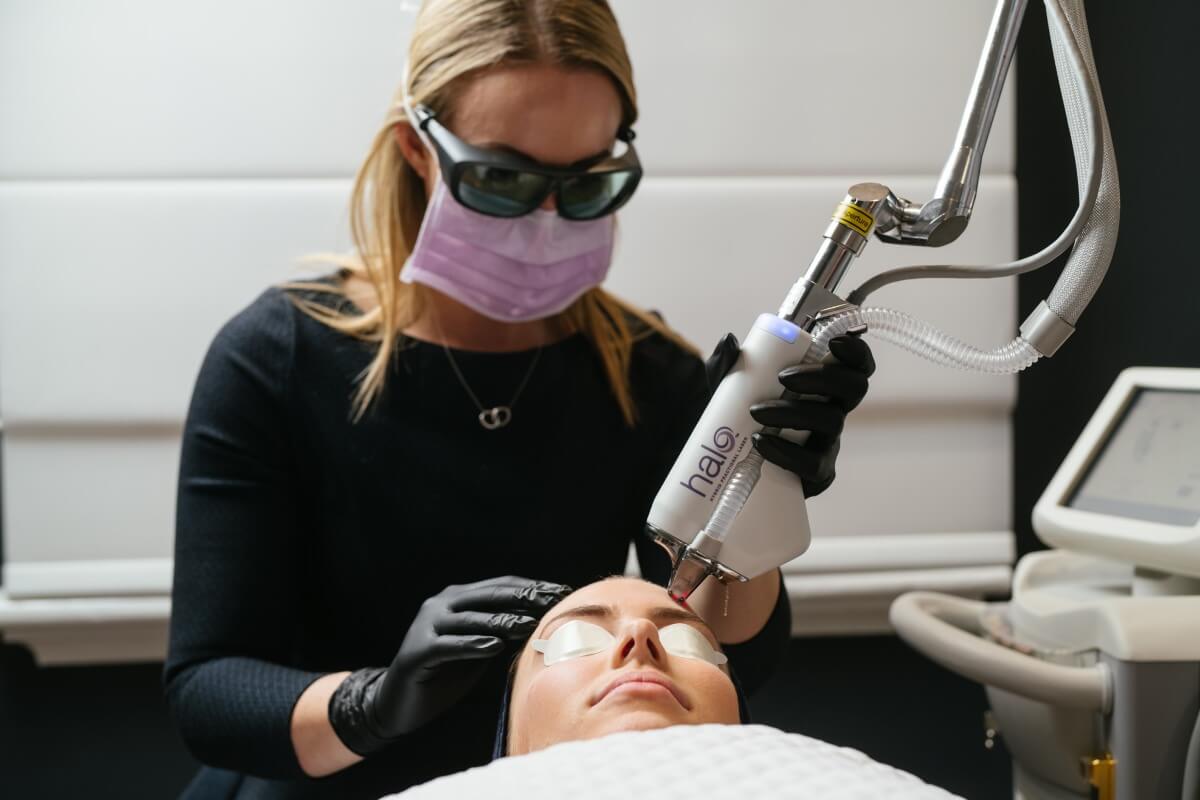 Safety and Hygiene
This is the most important reason why we ask you to arrive fresh faced.
Many of the treatments that we offer penetrate the skin, whether that be with injectables such as fillers and anti-wrinkle injections, skin needling or laser. If makeup is still on the skin before these treatments, even in minuscule amounts, this can seriously increase your risk of infections and other complications.
Dermal treatments such as skin needling and fractionated laser (like our Aura laser facial and Halo laser resurfacing treatments) create microchannels in the skin which are microscopic holes. If any makeup gets into these holes it can go deep into the skin and create further skin problems, and will also impact on your results. Complications include infection, inflammation and delayed onset granulomas , biofilm and chronic swelling.
These skin penetration treatments also rely on the practitioner to assess your skin's response during treatment, to see how much redness, swelling or changes in skin colour occur, which gives an indication into the efficacy of the treatment. Again we need bare and naked skin to do this.
We also want the skin as clean as possible (even though our therapists will still do a thorough cleanse) to allow proper penetration of any active ingredients and peels through the skin layers without makeup acting as a barrier.
For injectable procedures this becomes much more important, with the risks much higher and the complications much more serious. The presence of makeup prior to injection on our patients can be a huge issue and one that has caused some longer term complications in recent medical literature.
Not only do we need to see the skin in the area of injection but we also need to visualise the skin and blood vessels in other areas of the face during treatment to ensure there are no skin changes or complications such as blood vessel occlusion. Constantly watching and assessing the skin during a dermal filler treatment is one of the ways we mitigate any risk as an injector and a skill that is essential for a safe treatment.
As mentioned before, injectable treatments such as dermal fillers and anti-wrinkle injections also make tiny holes in the skin. Bacteria from our own skin and hands can then get into these holes and the needles which can then go deep into the skin (along side the dermal filler).
The dermal filler itself then can become infected as well as the skin.
Once dermal filler is infected this can cause some long term issues which may not present early on. In fact, there have been cases of delayed infection many months after a dermal filler treatment.
Infections can be painful, frustrating and affect the cosmetic outcome for patients. To treat these infections it often requires months of antibiotics, steroids, anti-inflammatories and also the potential of us having to dissolve the filler. We absolutely do not want to dissolve the gorgeous results we have given you!
Removing makeup may seem trivial, but to me as a doctor, and after looking after patients who have had these types of complications, it is certainly not.
An easy fix is simply removing makeup and allowing your injector to then sterilise the skin properly during treatment and thats why we ask our clients to work with us on coming in make up free.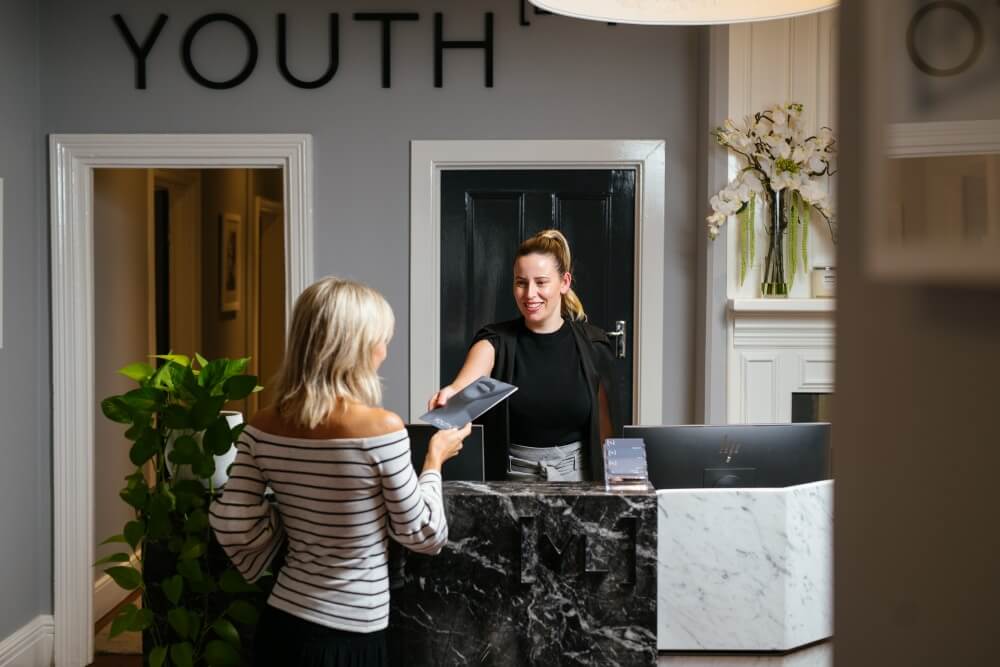 After Your Appointment
What you do after your appointment is just as important in regards to preventing infection or complications.
Now if your practitioner has told you it is OK to apply make-up after your treatment then that is fine. For example this could be after a facial or skin tightening as there has been no skin breaches and therefore no risk of anything nasty happening.
That being said, your skin will have that post treatment glow and can be quite sensitive. As such, applying foundation can cause irritation and impair your results by not allowing the skin to heal and breathe post treatment.
If it is essential for you to apply makeup we ask that you try a special post procedure mineral makeup such as Colour Science Sunforgettable mineral powders with SPF or if higher coverage is needed then Colour Science All Calm or Even up, both of which can conceal redness and have broad spectrum SPF 50 which is essential post procedure.
We have lovely testers of these products in our relaxation room to colour match and also stock the wide range of different colours.
Remember this is ONLY if your practitioner has told you it is safe.
If your practitioner has told you not to apply make up, especially after ANY skin penetration procedure such as fillers or skin needling then please no sneaking out to the car or to the bathroom to touch up before you leave.
Again, there is a risk of infection.
Just think of those dirty makeup brushes and unwashed hands.
A few other tips I like to follow after injectables especially to prevent any complications are the following:
No makeup for 24 hours

No touching your face (although this is tempting)

No kissing (especially after lip fillers)

No pets licking your face (don't pretend you don't love a doggy kiss)

Sleep on a clean pillow case

Gentle cleanse before bed with a gentle cleanser and cool water
I hope this information helps you understand why we have our fresh face policy in place and why our team needs to enforce it.
We look forward to seeing you at the Lab soon.
Dr Kate x