Next up in the "Meet Team YL" series, we interview Nurse Danae, a Youth Lab Cosmetic Registered Nurse backed by a wealth of experience, skill and knowledge.
Q) What inspired you to become a cosmetic nurse?
My obsession with cosmetic nursing began in 2003 after watching a little too much nip/tuck as a tween. I was addicted to shows like Botched and became completely mesmerised by the work of Plastic Surgeons, Cosmetic Physicians and Cosmetic Nurses.
There was something so special about the ways in which these professionals 'just doing their job' had such a positive impact on a persons level of confidence, that really resonated with me.
Over the past 13 years, I have worked really hard within the industry. I started from the bottom, so to speak and worked my way up advancing my skills and qualifications over time. I began my studies back in 2010 with a Diploma of Beauty Therapy. In 2012 I enrolled in an Advanced Diploma of Cosmetic Dermal Science,and, finally, went back to the books to study a Bachelor of Science in Nursing in order to get me to my dream career.
Since obtaining my registration I have worked within both surgical and non-surgical cosmetic settings and 'swapped my gloves' over the years working as a Dermal Therapist, Cosmetic Perioperative Nurse and Cosmetic Nurse Injector.
I am currently nearing my 6th year of having a 'needle in my hand' and although it's quite a long time (in injector years), I, to this day have still never been bored or complacent.
With the industry continuously evolving there is always something new and exciting on the horizon.
I am also inspired daily by many of the smart, successful, dominating women within our industry. I am in constant admiration of their positivity, drive, skill and success. When I say the women are dominating the cosmetic industry, I truely mean the women are D.O.M.I.N.A.T.I.N.G!
And that to me is pretty cool and super refreshing.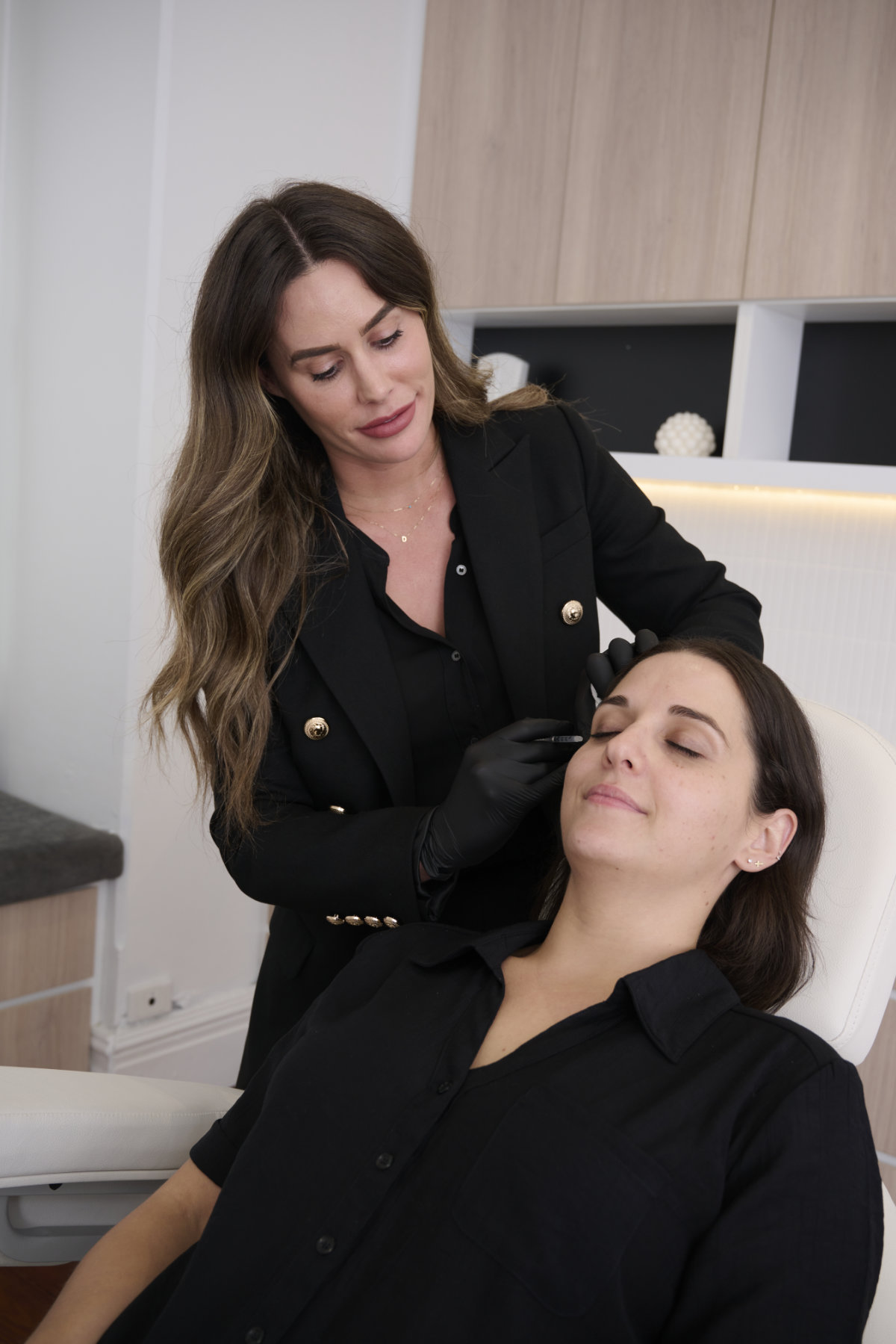 Q) What is your approach to cosmetic injectables?
My approach to cosmetic injectables is simple, listen to the client, understand their concerns, educate, nurture, treatment plan and execute the results. I am a big advocate of a more natural look and truly believe that less is more when it comes to injectables.
Each and every beautiful client I meet within the Youth Lab Clinic is unique. I feel it is important to embrace this uniqueness during facial assessment and treatment. Personally, I find uniqueness to be such a beautiful thing and aim only to enhance individual beauty whilst honouring unique features.
Everyone has a different perception of 'ideal beauty.' As a Cosmetic Nurse, it is my responsibility to understand this and work with the client's unique facial structure and perspective.
I do not approach injectables as a 'one size fits all' and prefer to make both short and long term treatment plans and goals, allowing each person to achieve their cosmetic goals in a comfortable and manageable time frame… Whilst always allowing enough time for a friendly chat, laugh and catch up in between, of course!
Q) What do you love most about being a cosmetic nurse?
Where do I begin? I have an entire list.
When the wrinkle relaxer kicks in for a conservative, first timer. It's magic.
The aesthetic confidence my clients get from having a cosmetic injectable treatment. It could be a treatment that takes two to four weeks for results, still, immediately after their appointment, they will walk out with a little more bounce in their step.
The loyalty of my patients — it makes my heart burst.
The relief of a first timer — when they realise that everything I said about treatment being tolerable and comfortable was in fact 100% true.
Comparing before/after/progress pictures, it is awesome to look back on the journey and see how far the results have come.
Q) What is your favourite injectable concern to treat and why?
I love doing a full face rejuvenation case, where I treat multiple areas of the face using Dermal Filler. We may use more than one or two syringes in this instance, but the aim of the results are always the same — to enhance the best facial features.
Blend, soften, contour, lift. There are ways in which filler can be used where the results aren't an overfilled, puffy face. The results can be natural and subtle too — so don't be scared of filler. Trust the process and we can create some stunning results.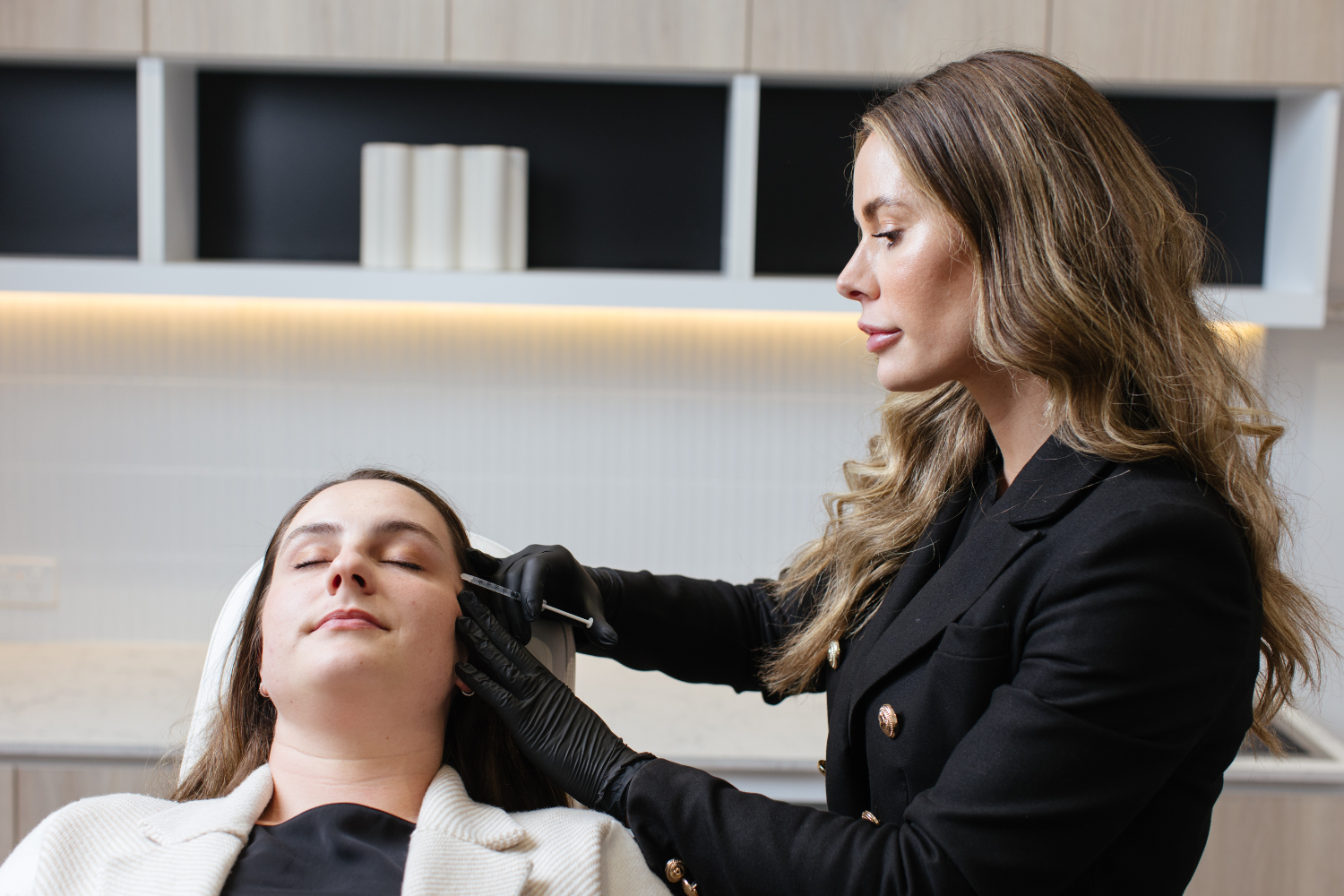 Q) What products are you using on your skin at the moment?
t's safe to say that I am a hoarder of skincare products!
I find my skincare routine can vary, as does my skin. At the moment I am going through an oily phase. My skin has always been on the oily side, so for me, it's about managing my breakouts and keeping them under control. My current go-to products are:
Ultra MD Ultimate Brightening Cleanser – A foaming gel cleanser, which is great for removing makeup and has added skin lightening ingredients, so it's also perfect for keeping pigmentation away.
Ultraceuticals SPF 50+ – A daily moisturiser and SPF all in the one. Ultraceuticals have an SPF for every skin type, even acne skins. All of their SPF's are extremely lightweight, non-greasy and smell amazing!
PCA Skin Hyaluronic Acid Boosting Serum – This is my one luxe skincare product, it feels absolutely divine on the skin. This product contains Hydrolyzed Hyaluronic Acid and focus' on hydrating and plumping both the superficial and deeper layers of the skin. I love this product because it adds hydration without causing breakouts.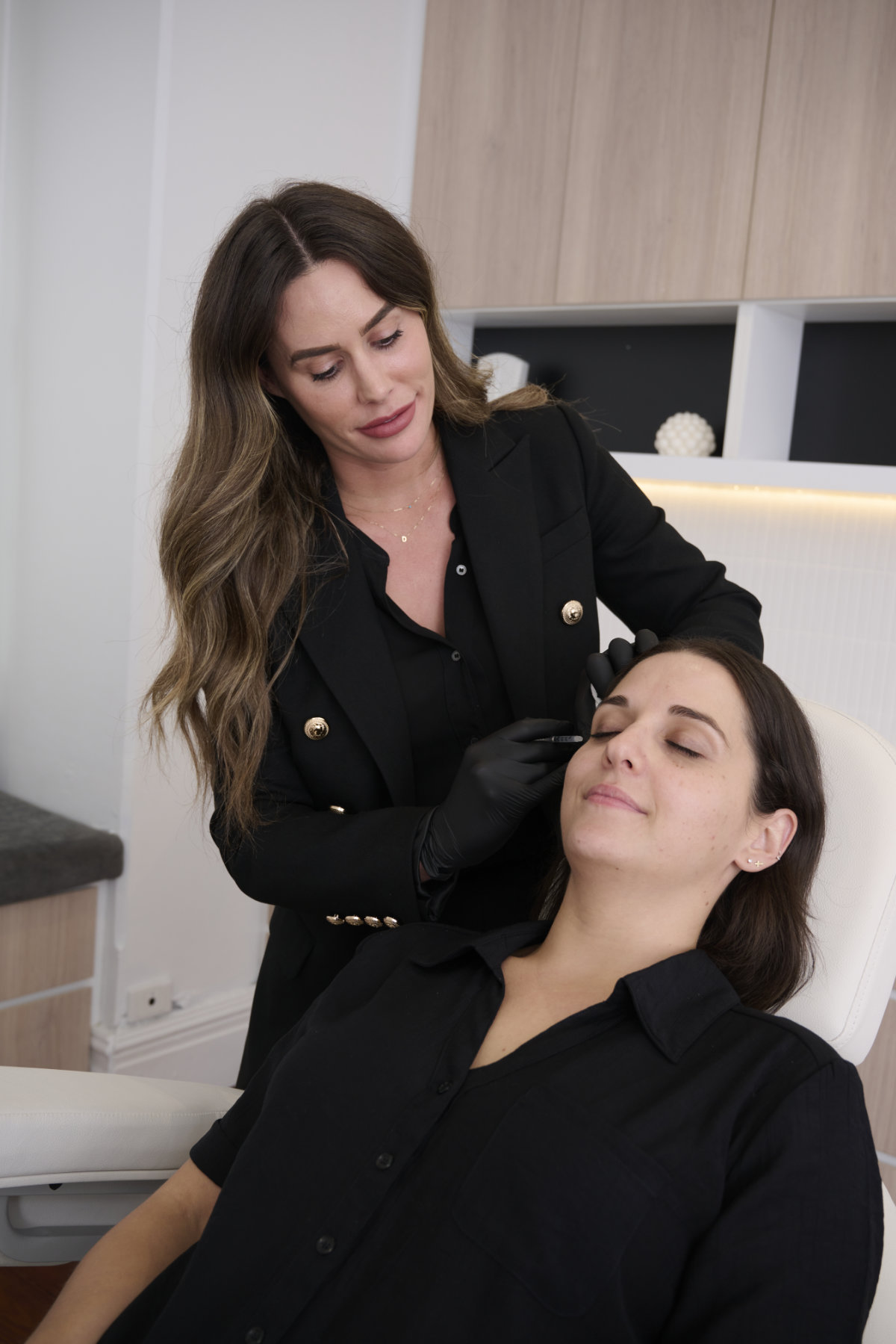 Q) What treatments have you had done this year? How can we get skin just like yours?
Q) What is your favourite thing to do outside of work?
I am such a simple, boring person. I wish I had this crazy alter ego and life, but unfortunately, my routine outside of work is pretty basic.
It's Pilates, coast walks, coffee dates or wine time – that's literally as exciting as it gets.
Im such a home body, I'm happy binging a Netflix series and hanging out with my partner Jayden (he's the better half of course).
This is going to sound so 'old' of me, but I like being at home, tinkering about in the garden.
I have a posse of magpies that I have befriended, who are all called 'Simon' (don't ask), they visit me daily to hang out. I have my BIG pig (no, not a Guinea Pig, I'm talking full blown farm pig, with tusks) Archie  who's a sucker for Oreos, belly rubs or any attention for that matter.
I also have my two geriatric French Bulldog babies – Hiccup and Bei-Bei. Half blind, deaf, lumpy. I just adore them. It's the cloudy eyes and grey whiskies that just melt my heart into honey. Oh, and then there is Rambo the Kelpie. We inherited him. He is the definition of silly — literally nothing upstairs.
Honestly, it's a circus around my neck of the woods. However, I wouldn't have it any other way.
Q) What is your favourite part of working at Youth Lab?
This is a really hard one…
… Everything?!
Being surrounded by beautiful, intelligent, supportive women (and Jon) on a daily basis. I really feel the team has it all: beauty and brains. We have such an awesome tight-knit gang and such a beautiful work home. Everything about the Youth Lab clinics says pure luxe.
I am very lucky to have some of the most superior skin technologies, skin treatments, injectable products and cosmeceutical skin care right at my little finger tips.
I am not going to lie though, this can also potentially be a negative of working in such an amazing space, as both myself and my bank account have very little self control. Oh and I have very little time for having any of my own treatments too, because I'm too busy making the rest of Perth beautiful.
It's ok though, you can all thank me later.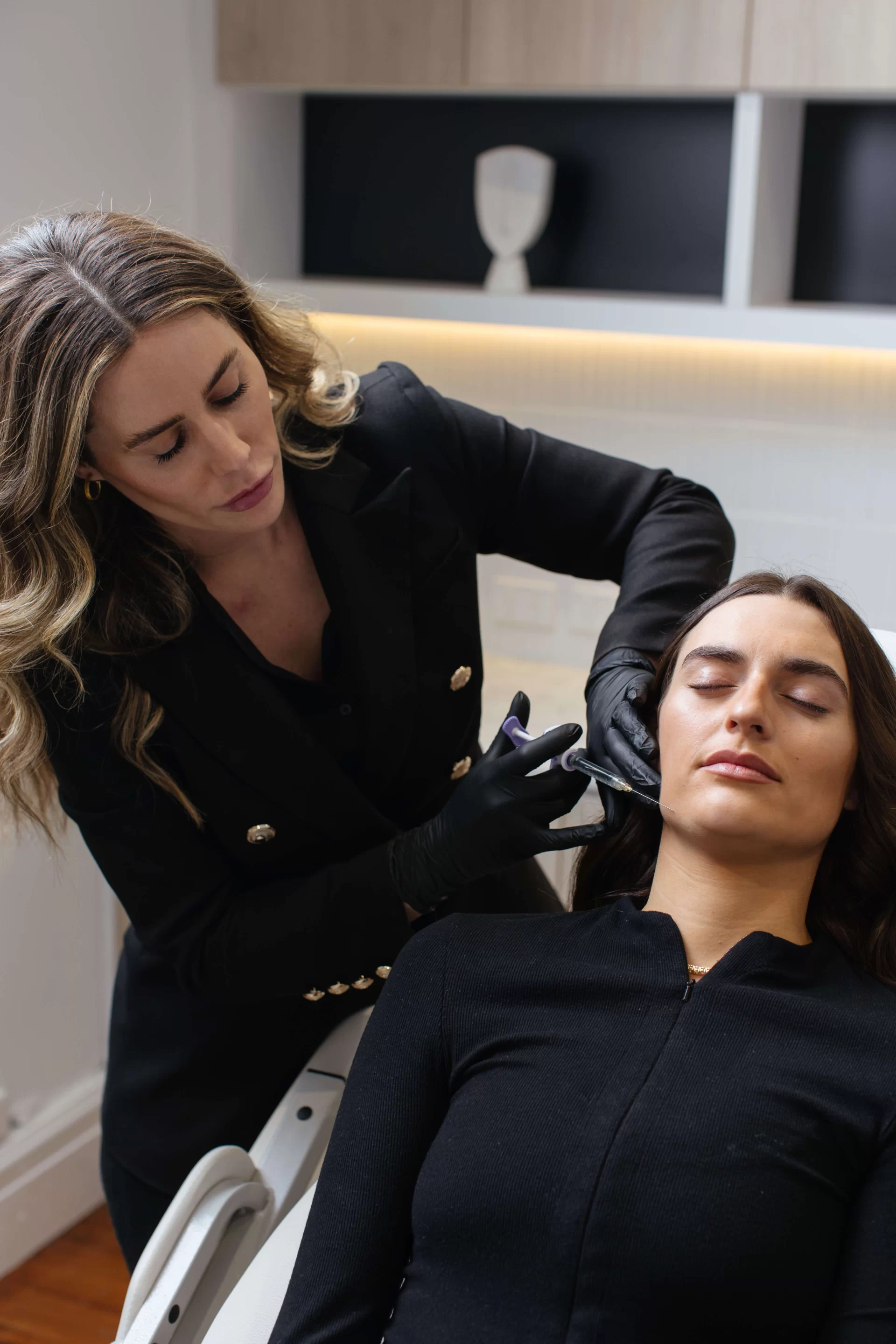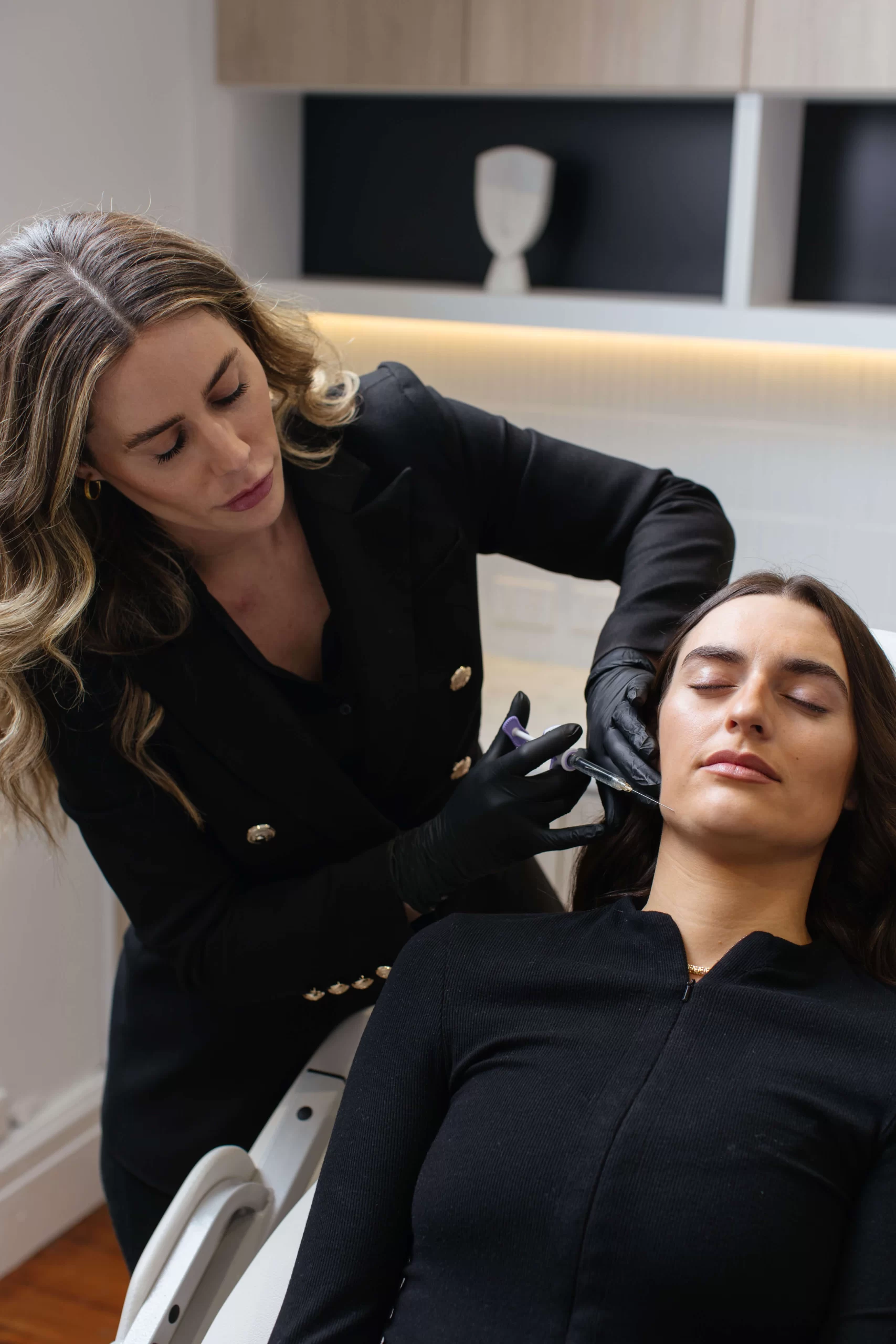 Q) What treatment do you see becoming popular this year?
The rise in male cosmetic treatments! I see masculinisation injectables being the new-norm. We are seeing more and more guys in the Lab which is awesome.
Masculinisation injectables utilise dermal filler to enhance specific male facial attributes, the ones which make men appear more attractive. Strong chiselled jawlines and chins. Oh and a little undetectable antiwrinkle treatment to soften the upper facial lines should never be overlooked.
Q) What is the one piece of skin advice you wish all of your clients would follow?
That a combination approach is always the best approach!
Yes, dermal filler and wrinkle relaxers are the gold standard to plump, smooth and revolumise. However, addressing skin quality is just as/if not more important. When you consider what makes a person appear youthful, it is not entirely a smooth, plump face. It's that youthful glow and even skin tone.
Cosmeceutical grade skincare deserves a little more credit. The treatments I offer in clinic will get you some amazing results, but it is the skincare which keeps those results long lasting.
At the VERY least, a good quality Cosmeceutical grade Cleanser, Retinol and an SPF 50+/30+ minimum. No less!