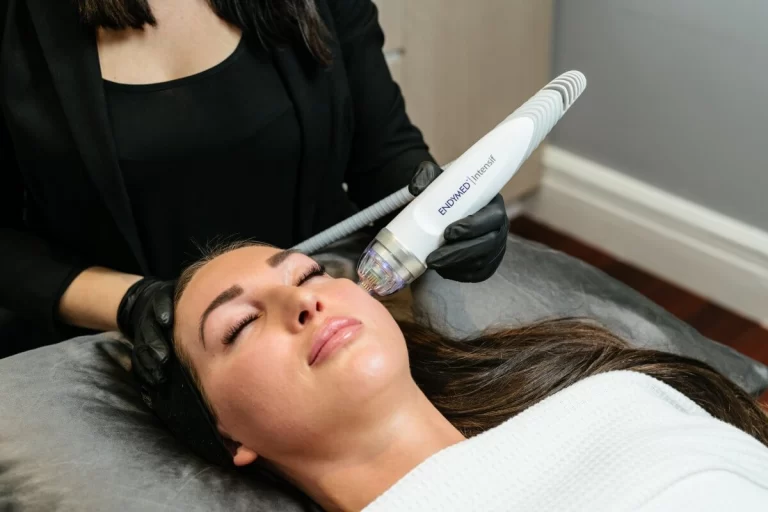 Radio frequency is one of the most widely studied and used technologies in aesthetic medicine to effectively tighten the skin, reduce wrinkles and stimulate collagen production.
As we age, we begin to lose collagen and elastin in the skin. In addition, the existing collagen fibres become disorganised and start to function abnormally. As a result, the skin loses its natural elasticity and flexibility, resulting in the formation of wrinkles, poor skin tone, loose and saggy skin with the loss of natural facial contours.
Radio frequency works deep within the skin by heating the skin to the temperature required to stimulate natural collagen production and effectively remodel the skin.
There are multiple Radiofrequency treatments available on the market and Youth Lab has been using the Endymed 3DEEP Intensif treatment since 2018 with excellent results. There are only a few RF microneedling systems in the world today (Genius, Infini, Vivace), all of which show exceptional results for skin tightening, wrinkle reduction, scar treatment and overall skin rejuvenation.
The Intensif by Endymed is a state of the art technology that uses gold plated microneedles, which release radiofrequency energy deep within the skin. The microneedles bypass the epidermis which minimises any damage to the top layers of the skin and delivers heat deep to where it is needed for optimal collagen stimulation.
The Intensif is the only radio frequency Microneedling device which delivers needle depths up to 5mm. 
The treatment shows significant initial results with ongoing improvement to the skin, many months after completion of treatments. The treatment is one that keeps on giving with clients noticing improvements in their skin well over 12 months after a treatment course has been completed.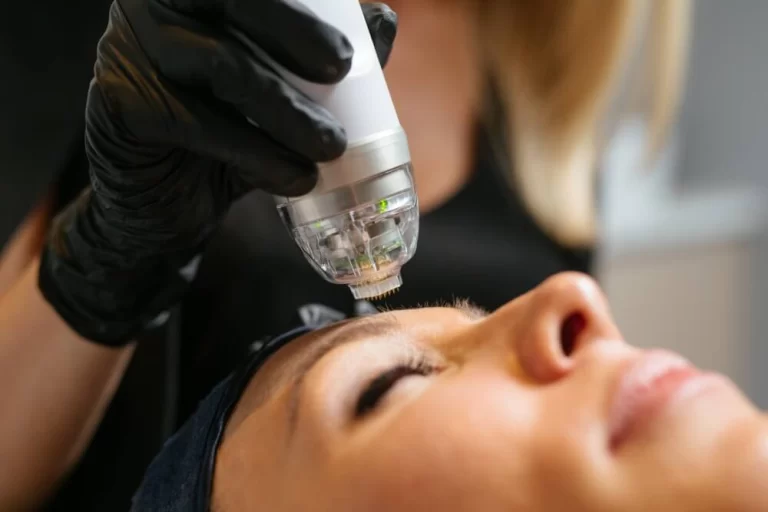 The Intensif is safe to use on all skin types and is the perfect solution for many aesthetic indications such as:
Skin tightening

Deep wrinkle reduction

Reduction of fine lines

Texture improvements

Reduce pore size

Refining and smoothing skin

Acne and congestion
Acne scar reduction

Traumatic scar reduction

Stretch mark reduction
The Intensif's high precision needle depth, adjustable and ranging from 0.5mm to 5mm, provides the most effective treatment strength suitable to the particular treatment area.
Intensif RF Microneedling works to volumetrically heat the deep layers of the skin to stimulate collagen production and skin remodelling. By using microneedles which are gold plated, the energy is delivered in a controlled and precise manner while also delivering the known benefits of microneedling.
By using microneedles to deliver the RF energy into the skin there is effective skin remodelling with new collagen and elastin formation.
The treatment initiates the skin's natural healing process through the micro-channels formed from the needles, which further rejuvenates the skin and reduces the appearance of wrinkles, scarring, and pores whilst also treating active acne and tightening the skin.