As the weather starts to warm up in Perth we find that we are busier with more social events, increased alcohol consumption, increased dehydration, undisciplined food choices, less sleep and if you are anything like me, more stress.
With longer, warmer days we are also outside a lot longer, exposed to more damaging UV rays, environmental pollutants and faced with less time to focus on a skin care regime, let alone come into the clinic for a treatment.
It is counterintuitive to neglect your skin and your treatment regime while expecting to look your best coming into the silly season.
So I thought, what better time to explore some of my favourite treatments that can help your skin stay radiant and healthy during summer, while minimising down time (who wants a red face at a Christmas party) and with less risk of sun induced complications.
Aquagold Fine Touch
This is one of our newest treatments at Youth Lab although we have been developing our protocols for months and have been performing the treatment to lesser degrees with our tailored mesotherapy treatments.
Aquagold refers to a specialised microneedling device which uses 20 gold plated needles which are finer than a human hair. These tiny needles are stamped into the skin of the face and neck while delivering a cocktail of personalised ingredients directly into the dermis at 0.6mm. This depth is the exact location in the skin where the products can perform their best and also results in a painless treatment with absolutely no down time.
Our medical grade Aqua gold treatment uses diluted anti-wrinkle injections which work to soften lines and wrinkles, reduce pore size and decrease oil production through the action of the toxin on the sweat glands and micro-musculature of the skin. Combined with microdoses of hyaluronic acid dermal fillers for intense hydration and elastic support, and our super mesotherapy solutions; the end result it a smooth, refined and airbrushed look.
Our solutions can also be tailored to target individual concerns such as pigment, fine lines, photodamage, dull skin tone, skin laxity and acne.
Aquagold has taken the celebrity world by storm. It was even Kim Kardashian's pre-event pick me up before the Met Gala! This is the perfect pre-event treatment that will have your skin looking flawless.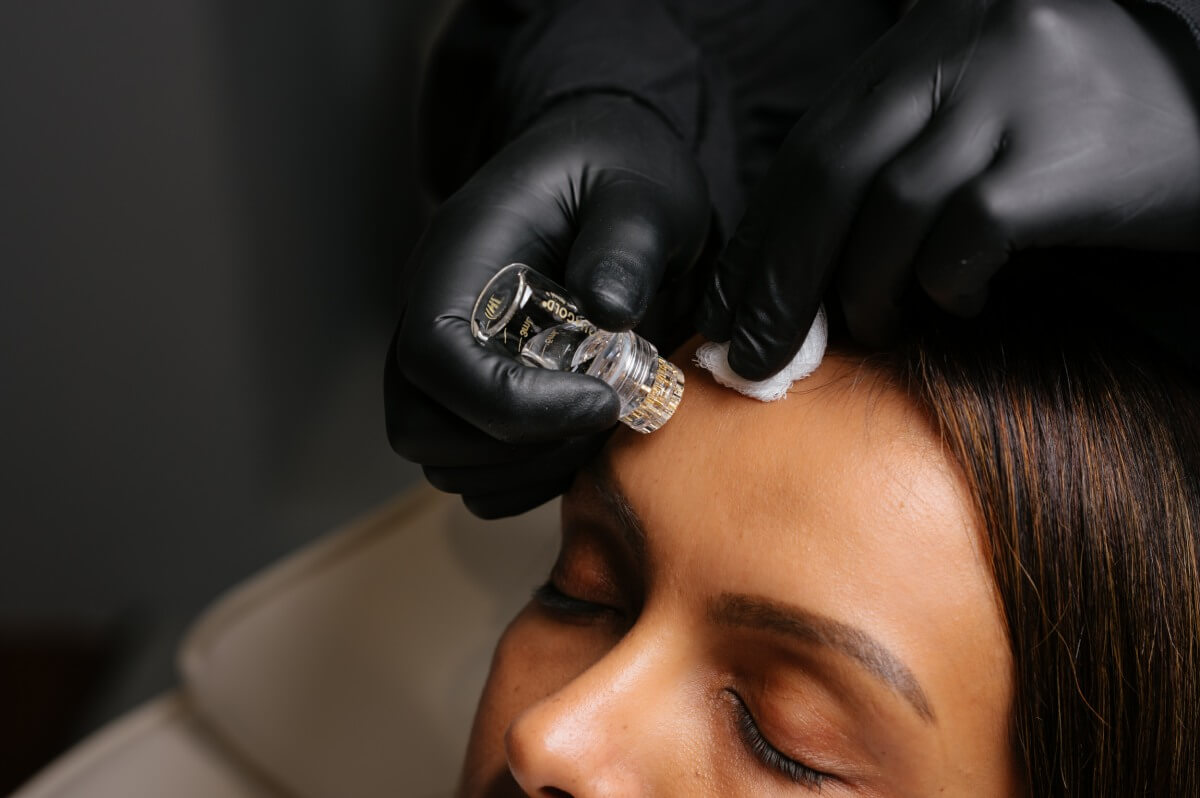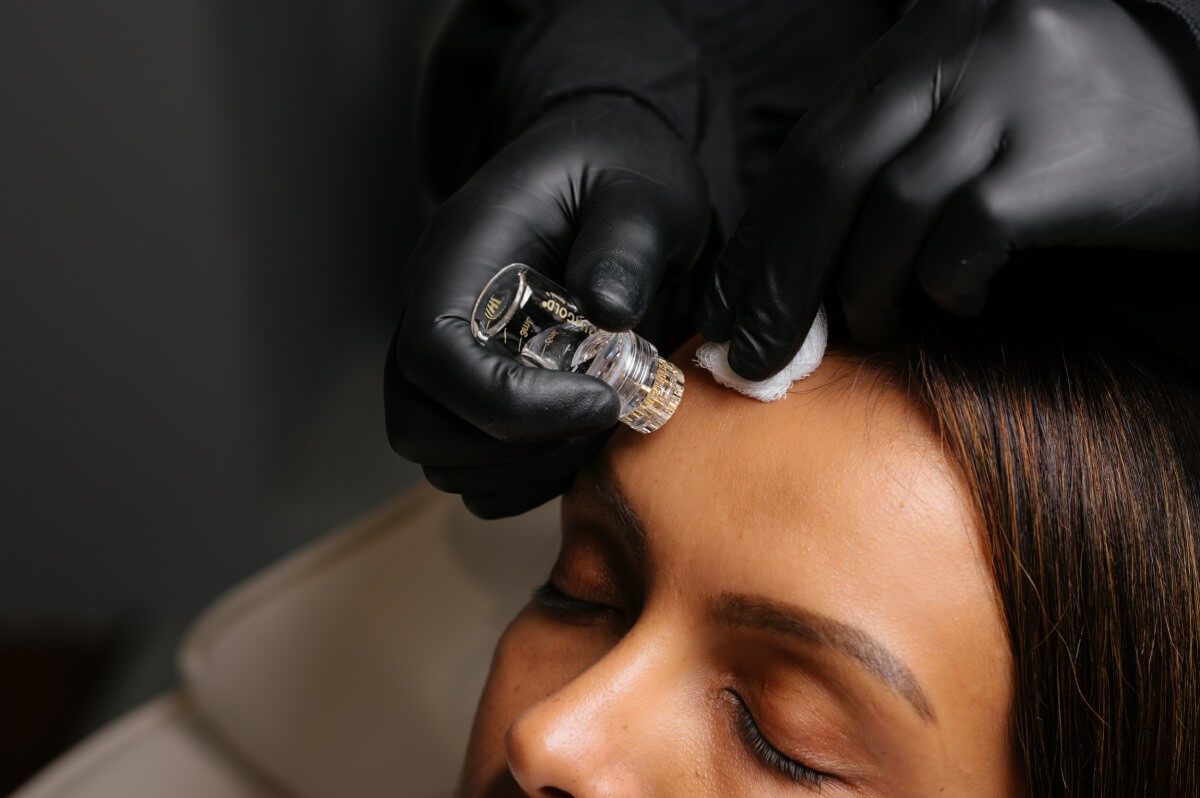 Skin boosters
The world's most famous dermal filler family has finally released its long awaited new filler to the Australian market as of the 1st of November. Although we cannot name the filler it is designed as a 'skin booster' or 'beauty booster' meaning it works to treat the skin as a whole, improving skin quality, rather than acting as a 'filler' in the traditional sense.
We have been doing skin boosters for years however the treatment was limited as multiple sessions were needed meaning more down time and more money. These new skin boosters deliver results in a single treatment session. They contain the same ingredient as dermal fillers, a natural water loving substance that maintains the skins hydration and supports collagen and elastin within the skin.
Think of skin boosters as an injectable moisturiser which deliver intense hydration to the skin from the inside, working to improve elasticity, smoothness and firmness. Skin boosters also work to improve the appearance of scarring, pores and fine lines with the end result being improved light reflection on the skin and a 'glow'.
The treatment is straight forward and involves the injection of 3ml of product to treat an entire face. We can also treat necks, chests and hands. Down time is minimal and makeup can be worn the following day. This are the perfect treatment for those who have had injectables before but want to super charge their results and deliver skin perfection. If I could inject my entire body in skin boosters I would!
Allumera
November is the month of exciting new treatments at Youth Lab and Allumera is no different. This is a dermal therapist performed treatment that is a cosmetic grade version of photodynamic therapy.
We are the first clinic in Perth to launch this treatment and I have never received so many compliments about my skin as I did in the weeks following my first session. It has a bit more down time (redness and dryness) but is the perfect treatment to have in the lead up to a big event and also to maintain results of other treatments such as BBL.
Allumera illuminates the skin. It is a light activated photosensitising cream which is left on the skin and then activated by a certain wavelength of light. When a photosensitiser is exposed to a specific wavelength of light it triggers a cascade of chemical reactions in the skin which causes cellular changes and the visible results of the treatment. Traditionally photodynamic therapy is used to treat skin cancers and acne but Allumera allows us to improve the overall skin appearance in a safe way. Once the cream has settled on the skin for an hour we activate it with the Healite LED red light which is completely painless.
The treatment helps to reduce the appearance of fine lines, discolouration, pores and poor skin texture while improving skin tone and elasticity. It delivers dramatic results when compared to other treatments such as chemical peels and is suitable for all skin types.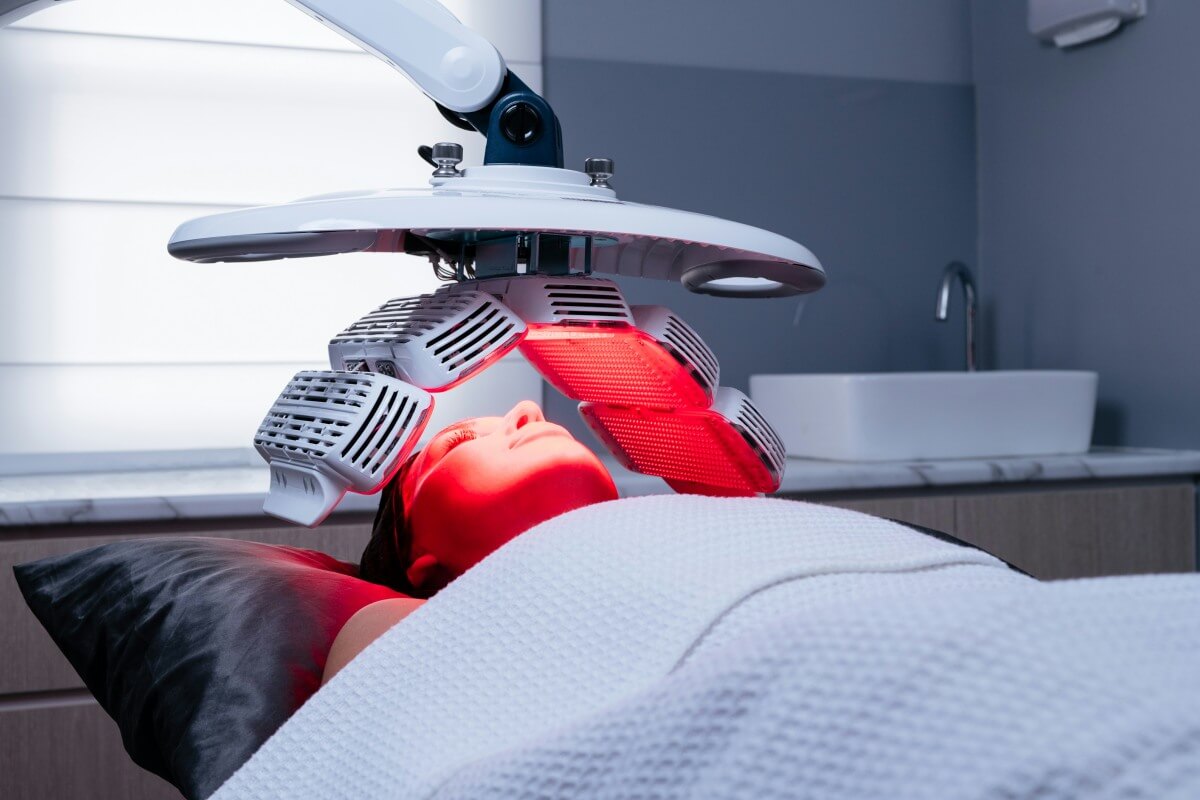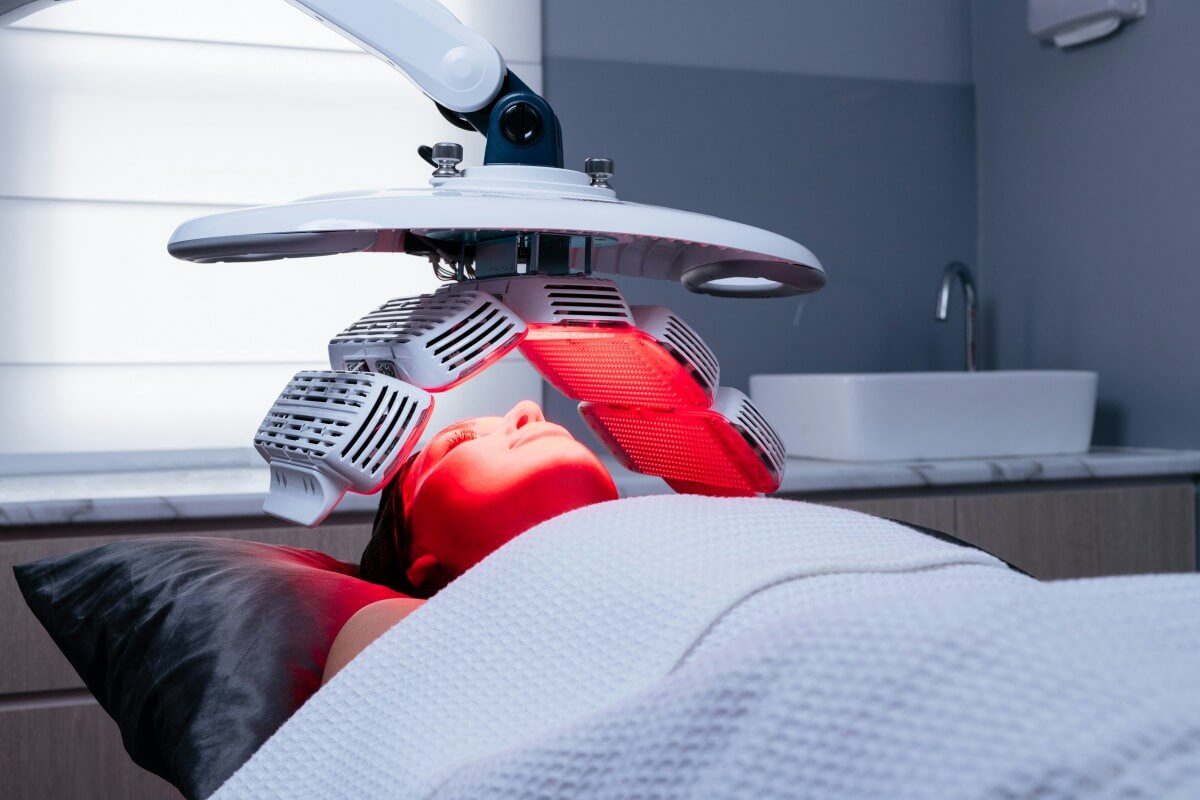 Oxygenating Trio
The oxygenating trio is a facial like no other. Aside from our popular Hydrafacial, we do not offer facials at Youth Lab, focusing on results driven treatments without the fluff. However, the Oxygenating trio actually delivers.
It is an aromatic journey of antioxidant therapy which corrects and prevents free radical damage, as oxidative and environmental stress is one of the more significant contributors of the ageing process and dull lackluster skin. This 3 step treatment program helps stimulate cutaneous oxygenation and circulation, rejuvenating sluggish, stressed skin as it draws oxygen to the skin's surface resulting in radiant, healthy skin.
Combining the oxygenating trio with other treatments such as the Hydrafacial and our specialized therapeutic masks allows for increased penetration of active botanicals, proteins, enzymes, pro-vitamins, peptides and antioxidants for increased skin health and glowing complexion with minimal to no downtime. The treatment can also be tailored to your skin type and concerns. My favourite add on is the retexturing pumpkin mask which combines exfoliating pumpkin enzymes and salicylic acid, to address rough textured skin, leaving behind a healthy complexion. It smells delicious too!
This treatment is essential for anyone who's skin suffers the effects of alcohol, dietary changes and increased sun exposure and is the perfect pick me up after a busy weekend to revive your skin before an event.
Radiofrequency Skin Tightening
We love our Radiofrequency treatments at Youth Lab. The Endymed Pro offers a huge range of treatments from the Intensif RF Mironeedling,  FSR Fractional Skin Resurfacing, the signature Endybleph eye tightening treatment to skin tightening and contouring treatments.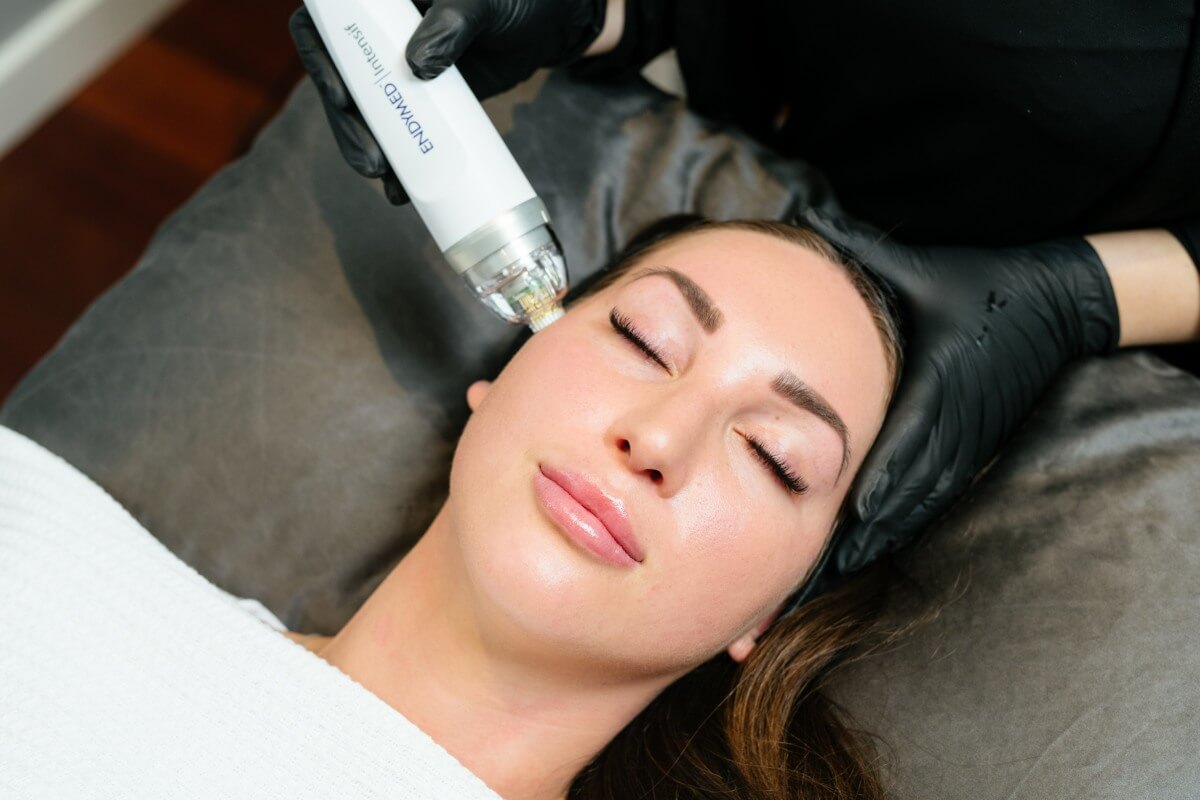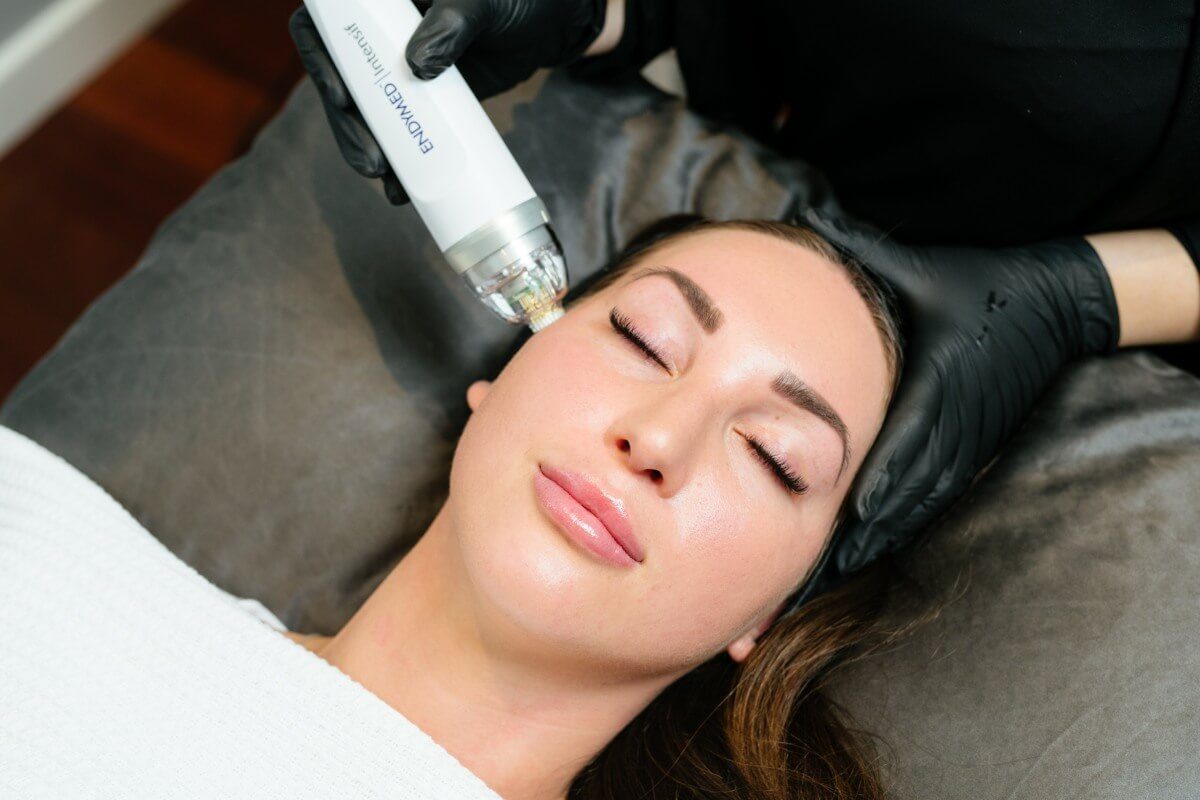 Summer is not the time for intense treatments with down time and we're finding that the Endymed skin tightening treatments are delivering fantastic results with no down time. Different areas can be targeted in as little as 15 minutes with weekly to fortnightly sessions recommended for long term results. The treatments are slightly addictive and we have a few patients who cannot stay away.
Radiofrequency skin tightening treatments work by heating the deep layers of the skin with radiofrequency energy. Once a certain temperature is reached the skin works to produce new collagen while also causing existing collagen fibres to tighten and contract. This gives an instant lift and tightening effect with ongoing collagen stimulation over many months if a full course is completed.
The instant tightening that comes with the treatment gives a wonderful plumping to the skin, again perfect for when you need to look your best. This immediate result does dissipate though as the underlying collagen stimulation works its magic long term.
RF energy is non-invasive, pain free and safe on all skin types and can work to soften wrinkles, tighten loose skin of the eyes and jaw, contour the jawline and chin, and provide a plumping effect when used on the whole face. We love combining the simple RF tightening treatments with serum infusions such as our Meospeptide skin tightening solution as well as hydrating hyaluronic acid and peptide masks and the Healite LED.